Satoshi Ishino (Date A Live, RELEASE THE SPYCE) serves as animation director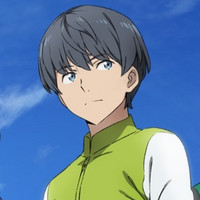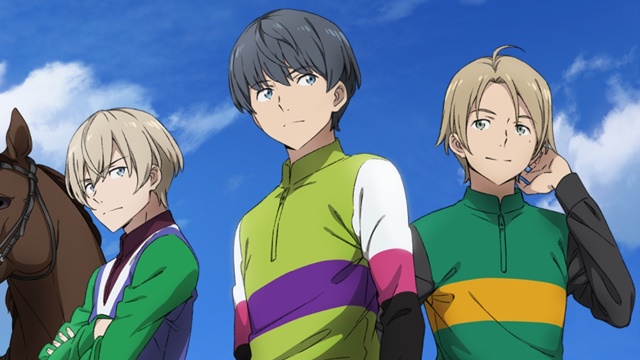 Prior to the 65th Arima Kinen (G1) horse race to be held on December 27, Japan Racing Association (JRA) has released an opening movie for the virtual original anime Shissou no Fanfare: Akrima Kinen-hen (Fanfare for The Galloping Race: Arima Kinen Arc). The reason it is called a "virtual anime" is because only the OP movie has been produced, no a full-length story part has been existed. Its story setting centers on an up-and-coming young jockey named Yu Arima and tells his competitions against his various rivals in a series of races to reach his dream stage, "Arima Kinen."
90-second version:
15-second version:
Based on an original plan by JRA, Aniplex cooperated in the production, and Lay-duce (O Maidens in Your Savage Season) worked on anime production. Satoshi Ishino (Date A Live, RELEASE THE SPYCE character designer) serves as animation director.
And the four-piece rock band ASIAN KUNG-FU GENERATION, who will celebrate their 25th anniversary next year, provided their major debut song in 2003, "Mirai no Kakera" (Fragments of the Future), as the theme song for the OP movie. The band's leader Kensuke Kita says, "I'm very happy that our first single song 'Mirai no Kakera' is used in this way after 17 years. The wonderful animation and the song were linked together to create a very cool finish. Thanks to all the staff who worked on it! We are looking forward to working even harder in our 25th-annivesary year."
#有馬記念 の熱いドラマを描いた #JRA 仮想アニメOP「 #疾走のファンファーレ ~有馬記念篇~」公開!主題歌は #アジアン・カンフー・ジェネレーション 「 #未来の破片 」!OP映像をチェックして、12/27は有馬記念をお楽しみください。※アニメ本編の放映予定はありません。 #うまび #アジカン #AKG

— Umabi (@Umabi_Official) December 21, 2020
---
Source: JRA press release
©JRA