"In order to provide an environment where as many audiences as possible can enjoy the film"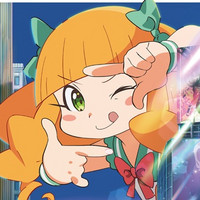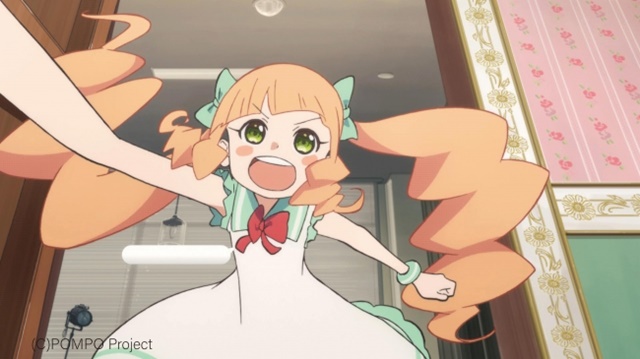 The official Twitter for the forthcoming anime feature film based on Shogo Sugitani (aka Ningen Plamo)'s Eiga Daisuki Pompo-san / Pompo: The Cinéphile web manga announced today that its release date has been moved from March 19, 2021, to June 4, 2021.
As reported, the film was originally set for a release in 2020. But in October, it was decided that the release date was postponed to March 2021 due to the COVID-19 pandemic. That schedule has once again had to be changed.
The official statement writes:
In light of the recent spread of coronavirus infection (COVID-19), we have decided to postpone the release of "Eiga Daisuki Pompo-san" to June 4, 2021 (Friday) in order to provide an environment where as many audiences as possible can enjoy the film. The staff is working diligently to prepare for the public preview to be held next spring while paying close attention to infection control measures, so please wait for further news. We would like to express our deepest apologies to all those who have been looking forward to this film, and thank you for your understanding and patience.
【公開延期のお知らせ】
2021年3月19日(金)に公開を予定しておりました 『映画大好きポンポさん』 は、昨今のコロナウィルス感染症 (COVID-19) 感染拡大の影響を鑑み、より多くのお客様にご鑑賞いただける環境を目指すべく、2021年6月4日(金)への公開延期を決定いたしましたことをお知らせ致します pic.twitter.com/RFP1Ha4rjn

— 『映画大好きポンポさん』公式 (@pomposan) December 24, 2020
Teaser trailer with the new release date:
---
Takayuki Hirao (GOD EATER) is attached to direct the anime film adapttaion, Shingo Adachi (Sword Art Online) serves as the character designer, and Tokyo-based anime production studio CLAP, which produced the 15-second anime CM for the manga in September 2018, works on anime production.
The story centers on a shrewd producer Joelle Davidovich Pomponette/Pompo-san at the movie capital "Nyallywood." Despite her ability to see through the cast and staff's potential and to make them use their talent fully, she has been making only B-class action or erotic films. One day, Pompo's "movie-worm" assistant Gene Fini, who has been wondering about her choices of film genres, is given a new script written by her and is ordered to direct a film based on it. Will Gene be able to realize the masterpiece that she writes?
Main voice cast:
Joelle Davidovich Pomponette / Pompo-san: Konomi Kohara (Lala Hagoromo / Cure Milky in Star☆Twinkle PreCure)
Gene Fini: Hiroya Shimizu
Mystia: Ai Kakuma (Noel Otoshiro in Aikatsu!)
Nathalie Woodward: Rinka Ohtani (Rinka in Pokémon Sun & Moon)
Martin Braddock: Akio Ohtsuka (Batou in Ghost in The Shell)
Key visual: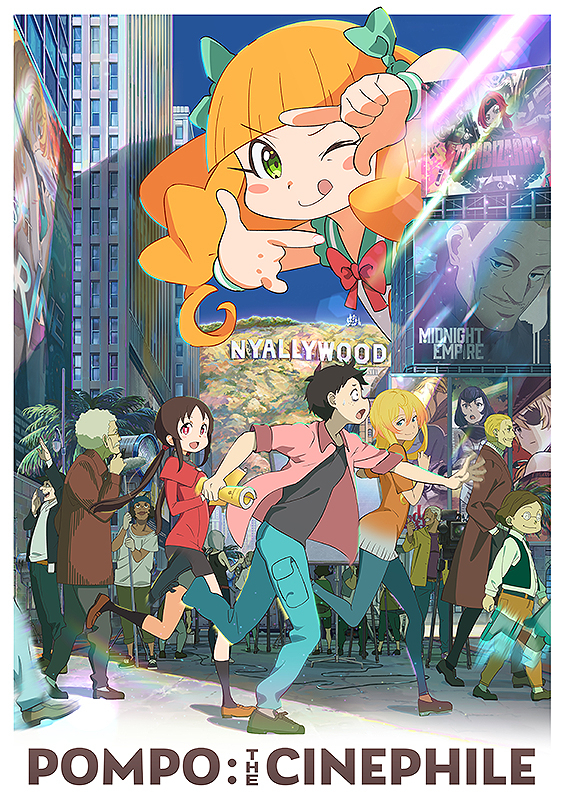 ---
Source: "Eiga Daisuki Pompo-san" anime film official Twitter
©2020 Shogo Sugitani 【Ningen Plamo】/KADOKAWA/Eiga Daisuki Pompo-san Production Committee