Aina Suzuki is cast as a new main character Na-tan and performs the theme song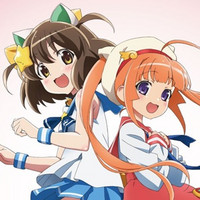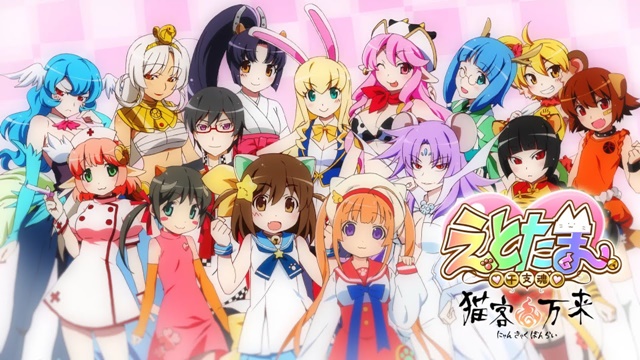 The official website for ETOTAMA Nyan-kyaku Banrai (Meow-llions of Customers), a four-episode new web anime series from the ETOTAMA franchise, has posted a 65-second first teaser PV to announce its spring 2021 premiere on ABEMA and other platforms.
It was also announced that Aina Suzuki (Mari Ohara in Love Live! Sunshine!!) is cast as a new main character Na-tan and also performs the anime's yet-titled theme song.
As with the TV anime in 2015, Shirogumi works on anime production in cooperation with Encourage Films. And Fumitoshi Oizaki (Aokana: Four Rhythm Across the Blue) serves as the adult mode's director, along with the pretty mode CG director Takeyuki Suzuki and the pretty mode animation director Minako Okuguchi.
1st teaser PV:
Synopsis:
A few months have passed since the end of ETM12, the once-every-60-years Zodiac God selection festival. Nya-tan, who has just returned from a solitary battle tour around the world, is taking advantage of Takeru's school trip and is having a good time with the zodiac gods. Then, a mysterious girl named Na-tan appears. The zodiac gods are bewildered by the appearance of Na-tan, who adores Nya-tan like a sister and doesn't even try to hide her straightforward affection. Nya-tan is overjoyed with Na-tan, and everyone gradually welcomes their new mate and waits for Takeru's return.
One day at Takeru's house, the zodiac gods suddenly sense an unusual movement in the world. Suddenly, Chu-tan appears from the sky and says, "The seal is about to be broken..." In fact, Na-tan is a divine messenger who has been entrusted with a "mission" that even she has forgotten...
Key visual: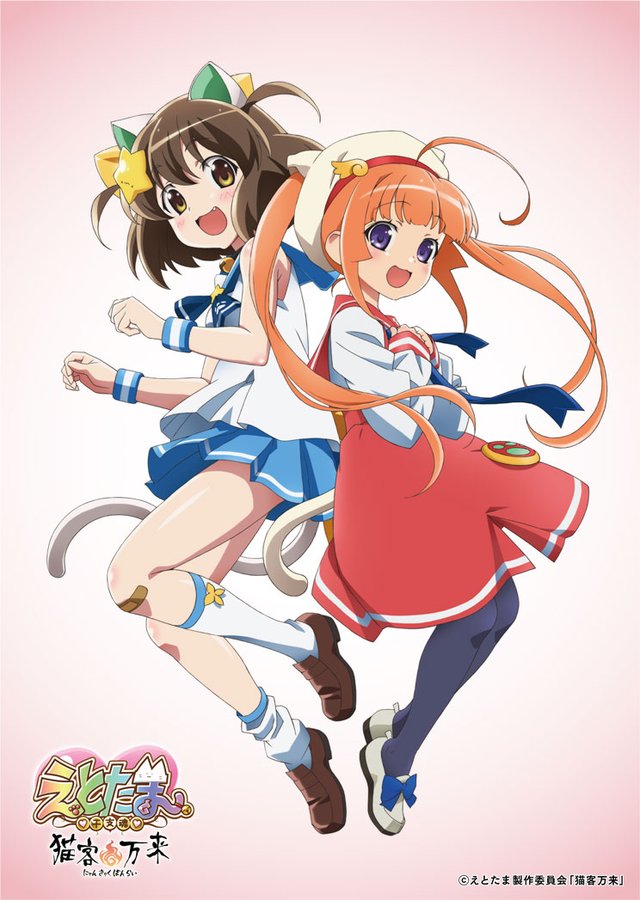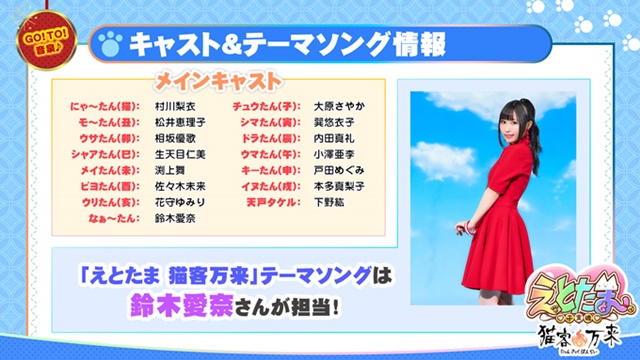 ---
The 12-episode TV anime ETOTAMA in 2015 is available on Crunchyroll.
Key visual: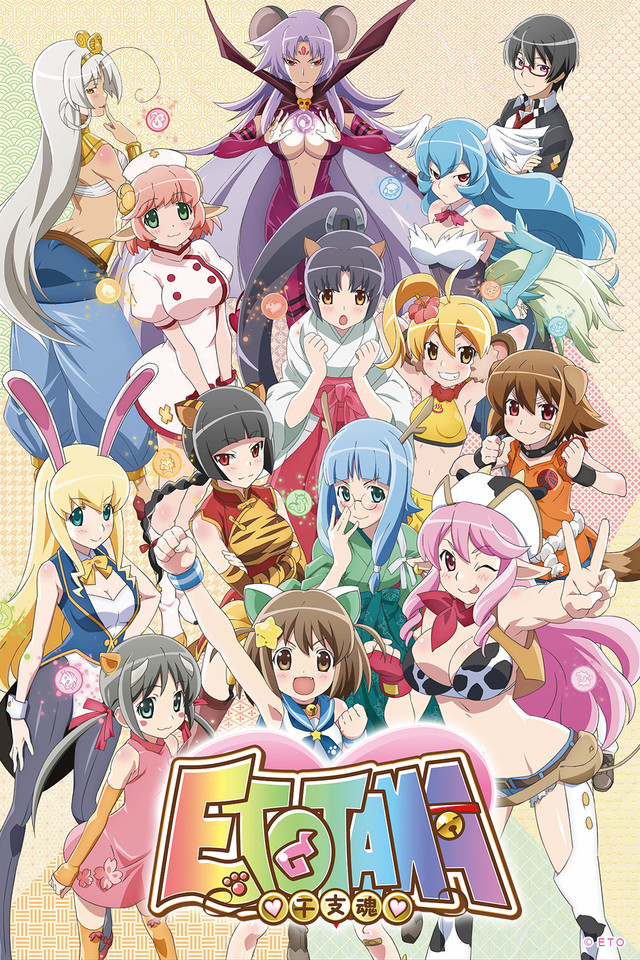 ---
Source: Tablier Communications press release
© Shirogumi Inc., All Rights Reserved.
© Shirogumi Inc. / TLC inc., All Rights Reserved.
© ETOTAMA Production Committee