Rock stars, idols, professors, and more show their love for the theatrical tale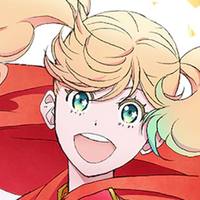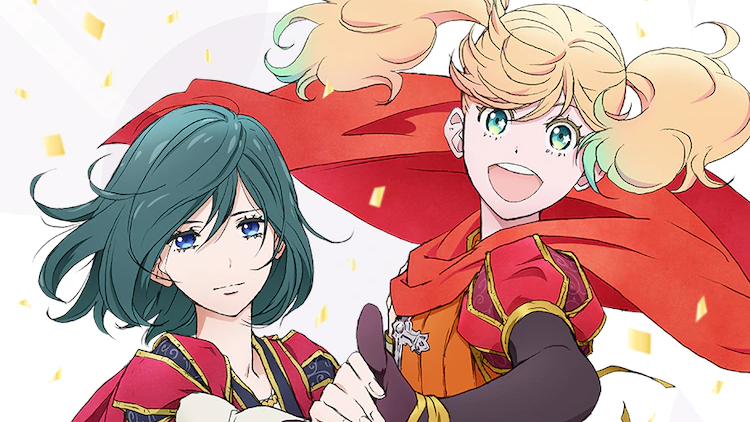 Musical theatre manga Kageki Shojo!! is making its way to anime, with great praise from musicians, authors, and professors. Today, two new pieces of character art dropped, showing what Kumiko Saiki's lead characters will look like in motion.
The two new character setting sheets depict the series leads: upbeat country girl Sarasa Watanabe and and former idol Ai Narada, respectively: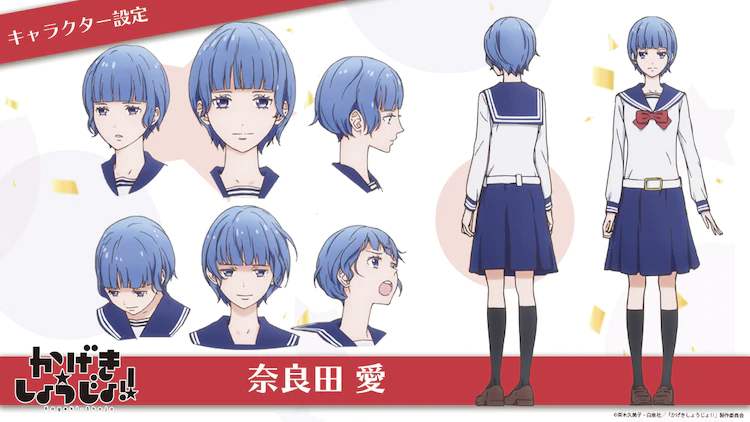 As the series approaches, high-profile fans of the manga are weighing in with praise and excitement. Sho Ayanokoji, front man of Japanese rock back Kishidan, says he's envious of the lead characters and their ability to talk to each other openly — and hopes he can join an opera company in his next life.
Is It Wrong to Try to Pick up Girls in a Dungeon? author Fujino Omori says that, while he is "just a fan," he's extremely excited about the upcoming anime — and promises there are no side or unimportant characters.
Idol Moe Tsurumi of Niji no Conquistador says Kageki Shojo!! is relatable for her as a performer, and that she finds the dialogue inspiring. She's also looking forward to the energy of the girls as they move into their anime adaptation.
Finally, Keishi Aoki, Associate Professor in the Departments of Arts and Letters at Nihon University's College of Art, considers the anime adaptation of Kageki Shojo!! historically important. He hopes this view of girls giving their all onstage will enable girls (and boys) in the real world to take the stage where, at present, they may be overlooked despite their talent.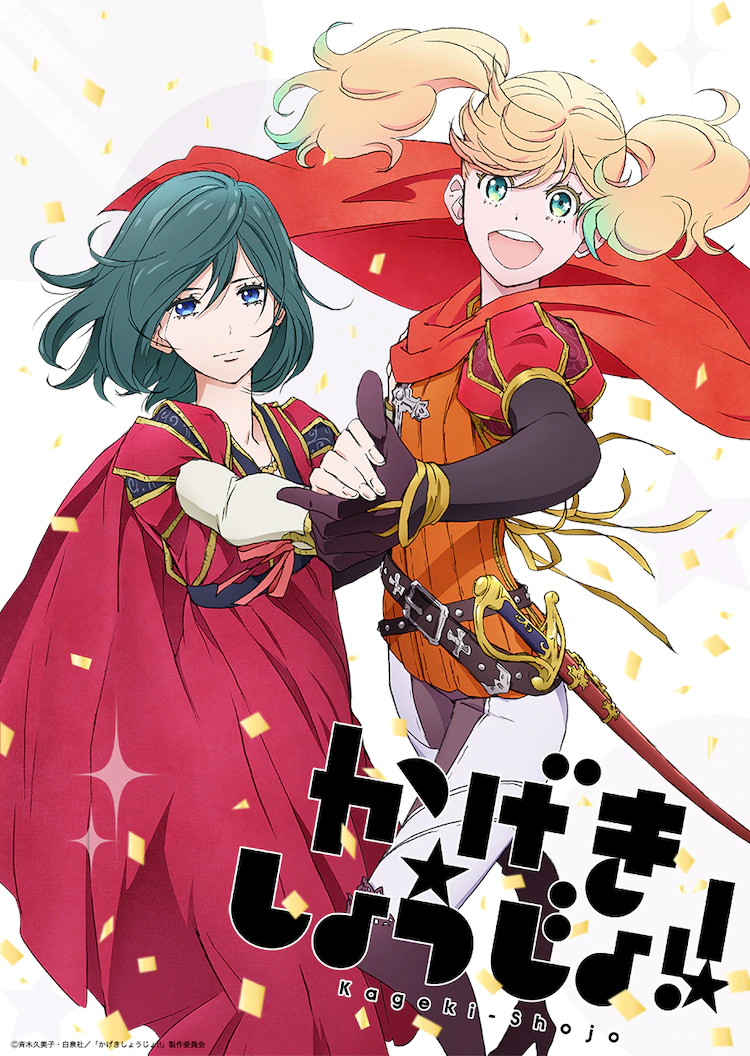 Seven Seas Entertainment has released the original manga, Kageki Shojo!! The Curtain Rises. Their summary of the series:
Like the Takarazuka Revue, the young women who go to the arts academy Kouka Kageki High School play all the parts of musical theater, be they female or male. Narada Ai is a jaded former idol performing female roles—her roommate, playing male roles, is bright-eyed country girl Watanabe Sarasa. From the school to the stage to the rest of their lives, there is no challenge these young women can't face with their passion for performance. Also known as Kageki Shoujo!! Season Zero in Japan, this recent re-release of the original two-volume series for the franchise is packaged in one updated and beautiful omnibus.
Kageki Shojo!! premieres in 2021.
Source: Comic Natalie