Serialization will move to Bessatsu Shonen Magazine from February 2021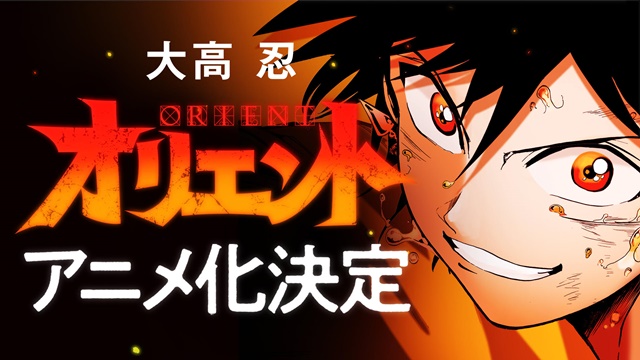 Kodansha announced today that Shinobu Ohtaka (Magi: The Labyrinth of Magic)'s battle fantasy manga series Orient will get its TV anime adaptation. Details, including broadcast dates, are unknown at this time.
The magazine's official YouTube channel has started streaming a 30-second announcement PV with the main character voices. The names of the voice actors are not listed, but you might be able to figure out who they are.
The manga has been serialized in the publisher's Weekly Shonen Magazine since May 2018 and has so far released 11 tankobon volumes. And it is also announced that the manga's serialization will move to Bessatsu Shonen Magazine after its 113th chapter to be published in Weekly Shonen Magazine's sixth issue of 2021. The serialization in Bessatsu Shonen Magazine will begin in its March 2021 issue to be released on February 9, 2021. Since Bessatsu Shonen Magazine is a monthly magazine, the length of each chapter is expected to be longer.
Synopsis:
The story is set in Japan's Sengoku Period. Suddenly, the "demon gods" arrive and change Japan forever. The famous feudal lords of the period were killed off, and the world became a place where "demons" ruled over humans. In this world where the "demons" are worshipped as gods, there is a group called the Bushidan that fights for freedom. Two boys who admire the Bushidan stand up to reclaim the human world! Their dream is to become the "strongest Bushidan"!
1st volume cover: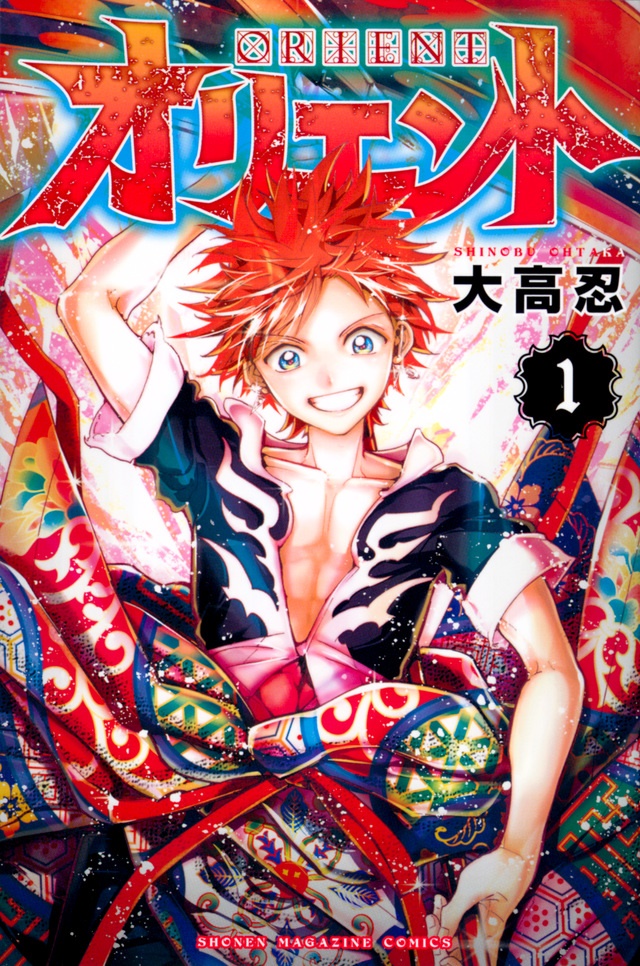 ---
Source: Kodansha press release
© Shinobu Ohtaka / Kodansha Ltd.