Okay, you can enter too if you ask nicely enough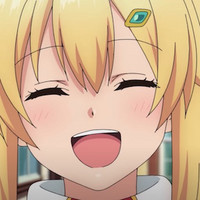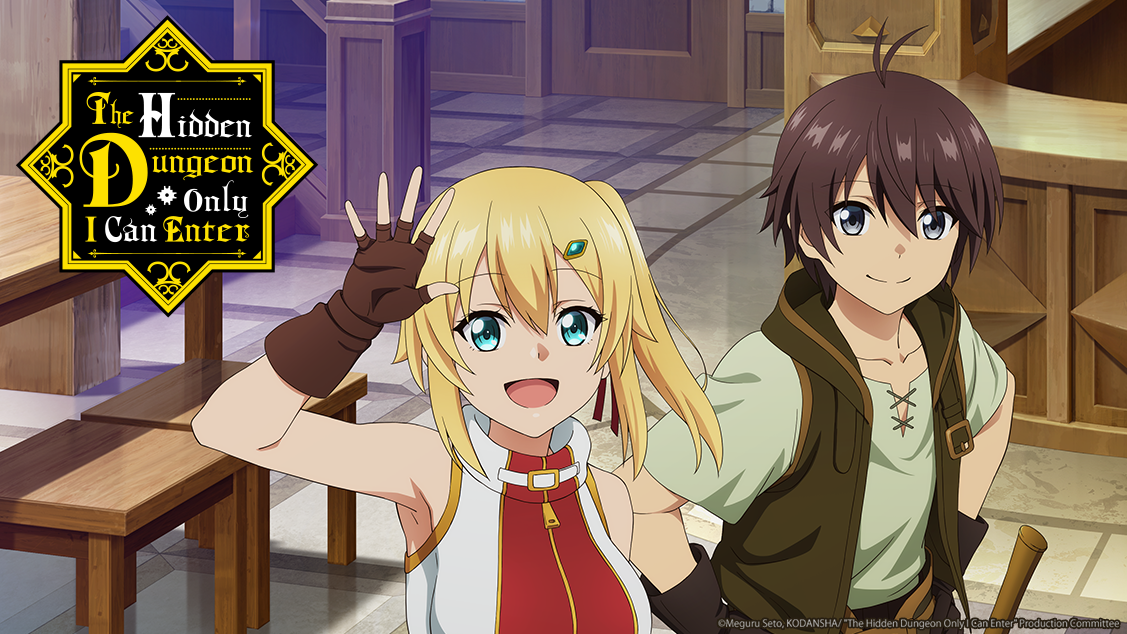 Are you bold enough to step into The Hidden Dungeon Only I Can Enter, which started as part of Crunchyroll's Winter 2021 lineup today? It's okay if you're apprehensive; that's why we're here to guide you through the door with a handy overview of the adaptation.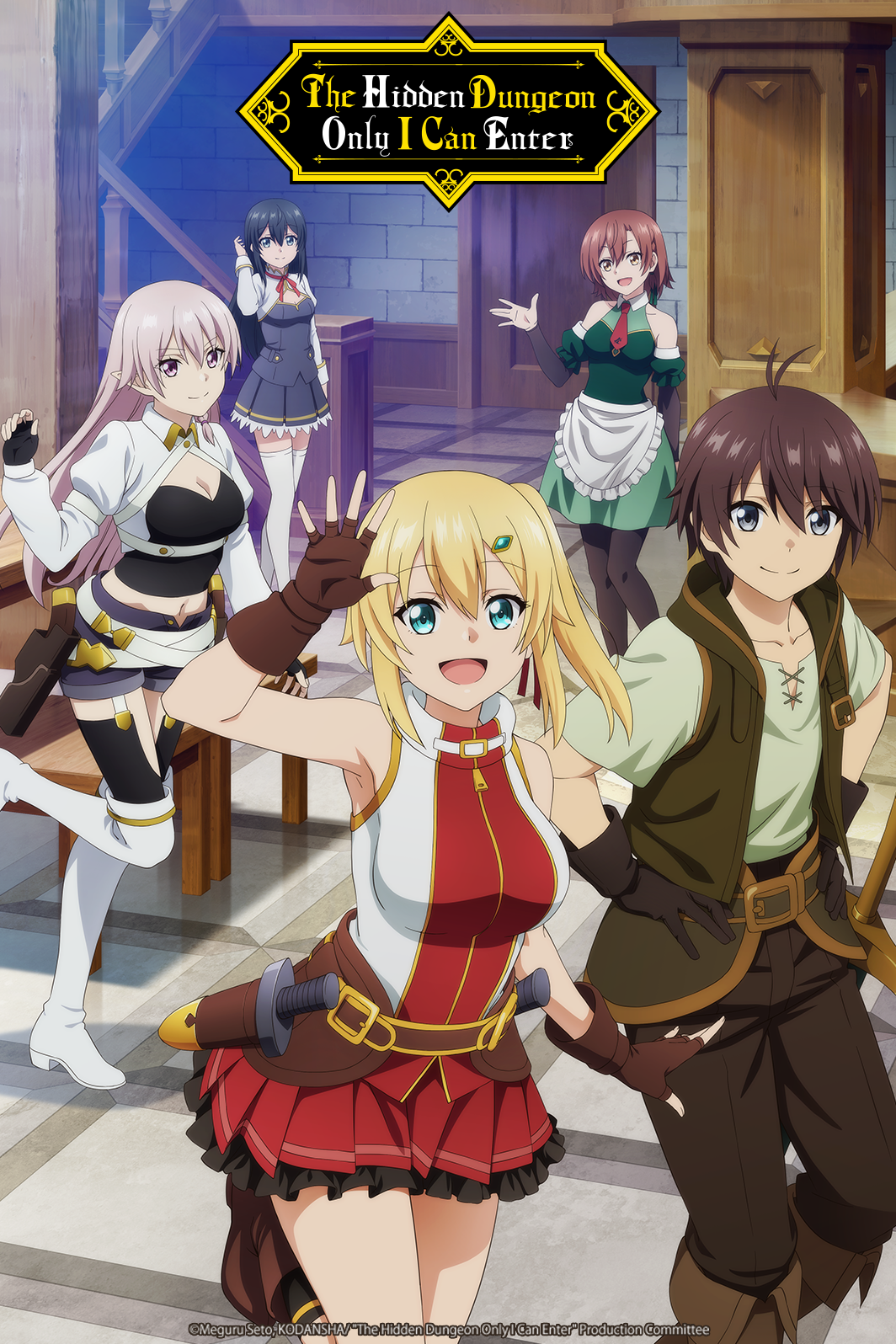 Navigation
Launch Time: January 8 (Live NOW!)
Territories: North America, Central America, South America, Europe, Africa, Oceania, the Middle East, and CIS
The Hidden Dungeon is a place of legend where rare treasures and items are hidden. Nor, the third son of an impoverished noble family who's lost the one job offer he had, was lucky enough to hear about this dungeon. He then acquires a skill that allows him to create, bestow, and edit skills... and in order to use it, he needs to accumulate points by carrying out such tasks as eating delicious meals and doing sexual things with alluring members of the opposite sex.
Ryota Osaka (Nariyuki Yuiga in We Never Learn: BOKUBEN) voices Noir:
Noir is the third son from a family of minor nobles. Olivia gives him some of the world's most powerful skills of 'Create', 'Grant', and 'Edit'. He also possesses the 'Great Sage' that allows him to gain all kinds of knowledge, but with an intense headache as a toll. Noir is a bit stupid at times but also has a serious and careful personality.
Miyu Tomita (Rizu Ogata in We Never Learn: BOKUBEN) voices Emma: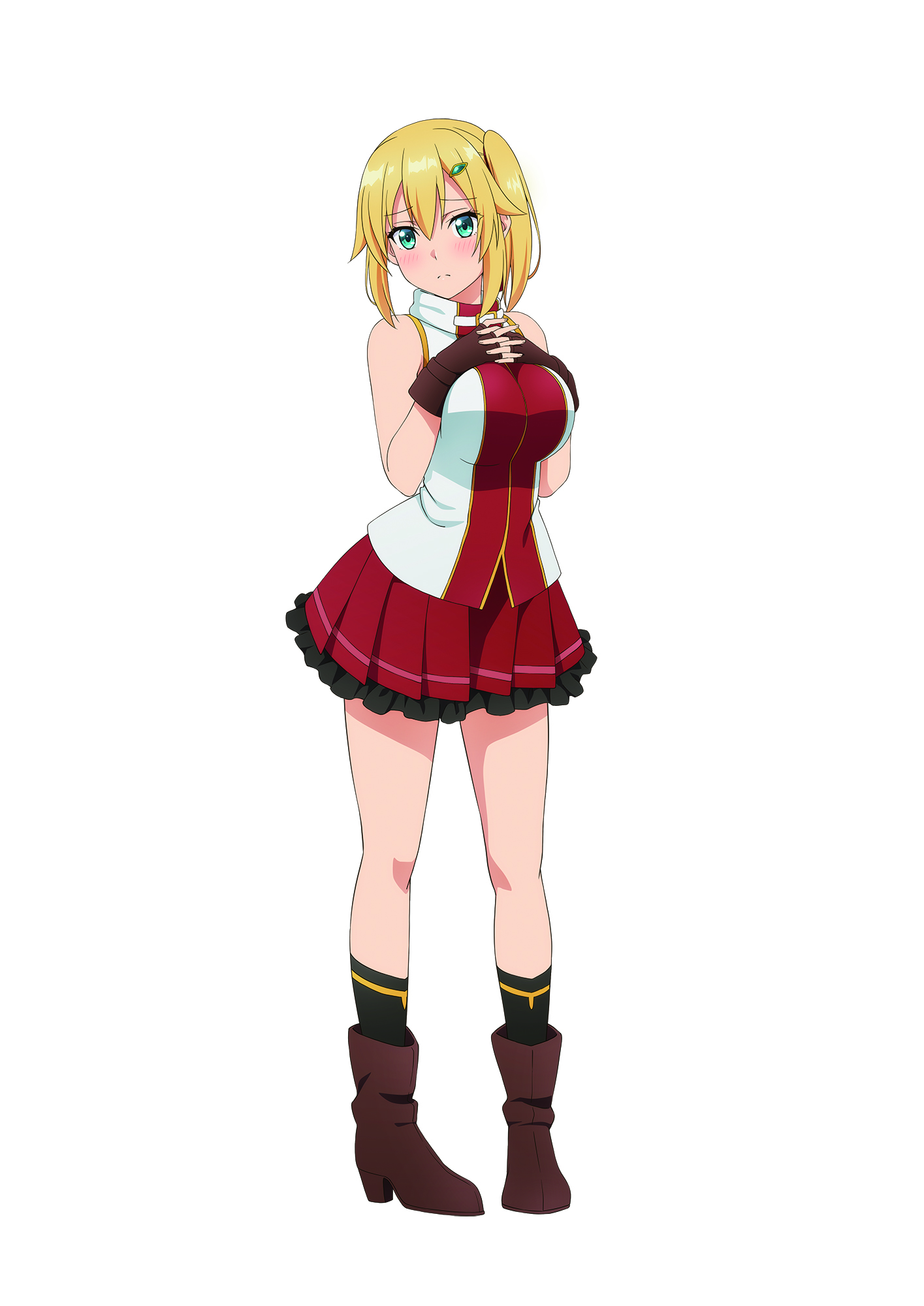 Emma is the daughter of a baroness and a childhood friend to Noir. Her specialty is using a dagger during melee combat. She treats everyone around her equally with a kind heart. Because of her looks and voluptuous body, Emma is very popular with the opposite gender. Emma gets irritated because Noir doesn't notice she has feelings for him.
Rumi Okubo (Chinatsu Yoshikawa in YuruYuri) voices Lola: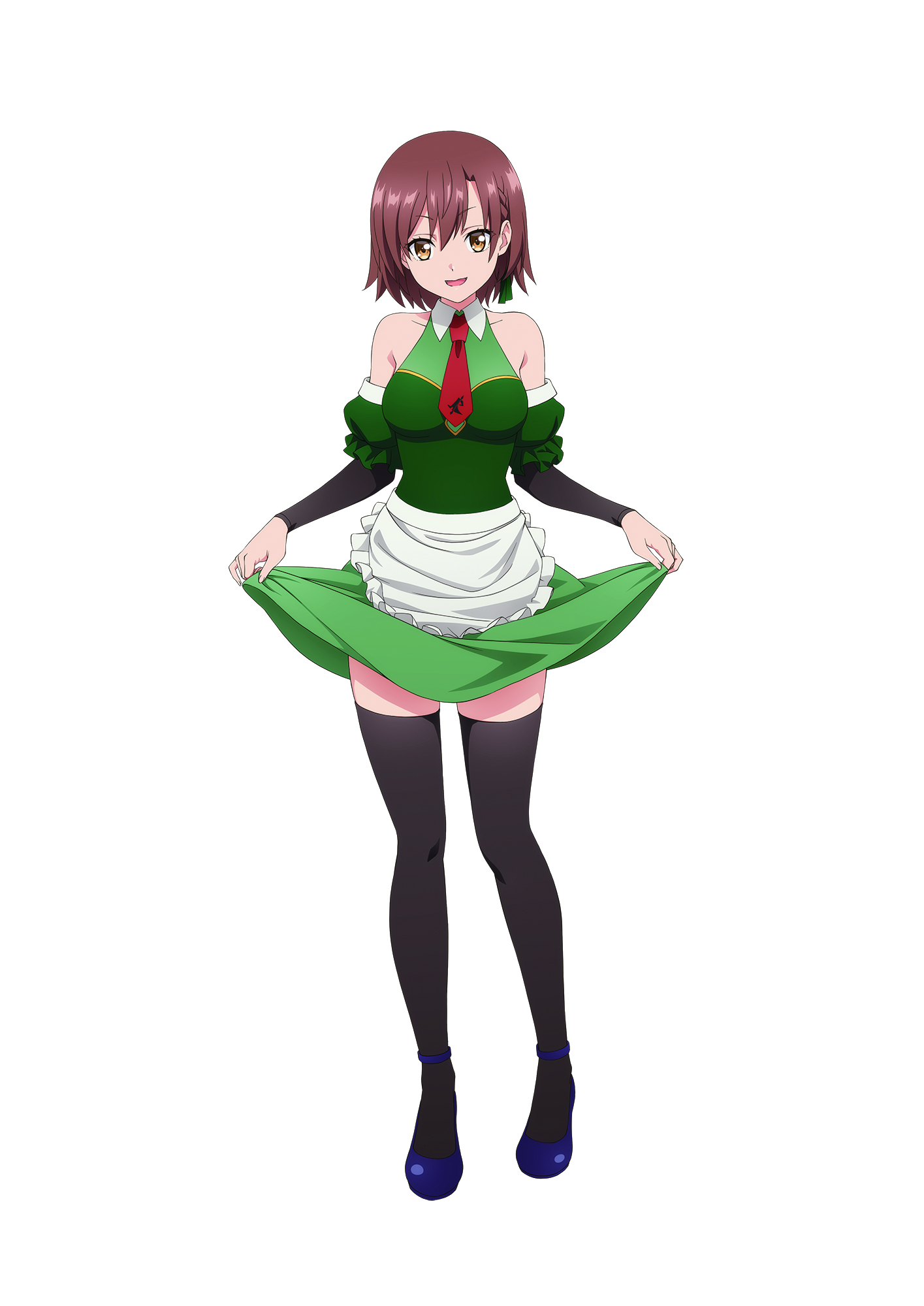 Lola is the gorgeous receptionist at the adventurer's guild Odin. As the person in charge of Noir, she arranges various quests for him to go on but secretly hopes to become his wife. Despite her calm demeanor, Lola has a competitive streak and considers Emma, who is close to Noir, to be her rival.
Yui Horie (Felix in Re:ZERO -Starting Life in Another World-) voices Olivia: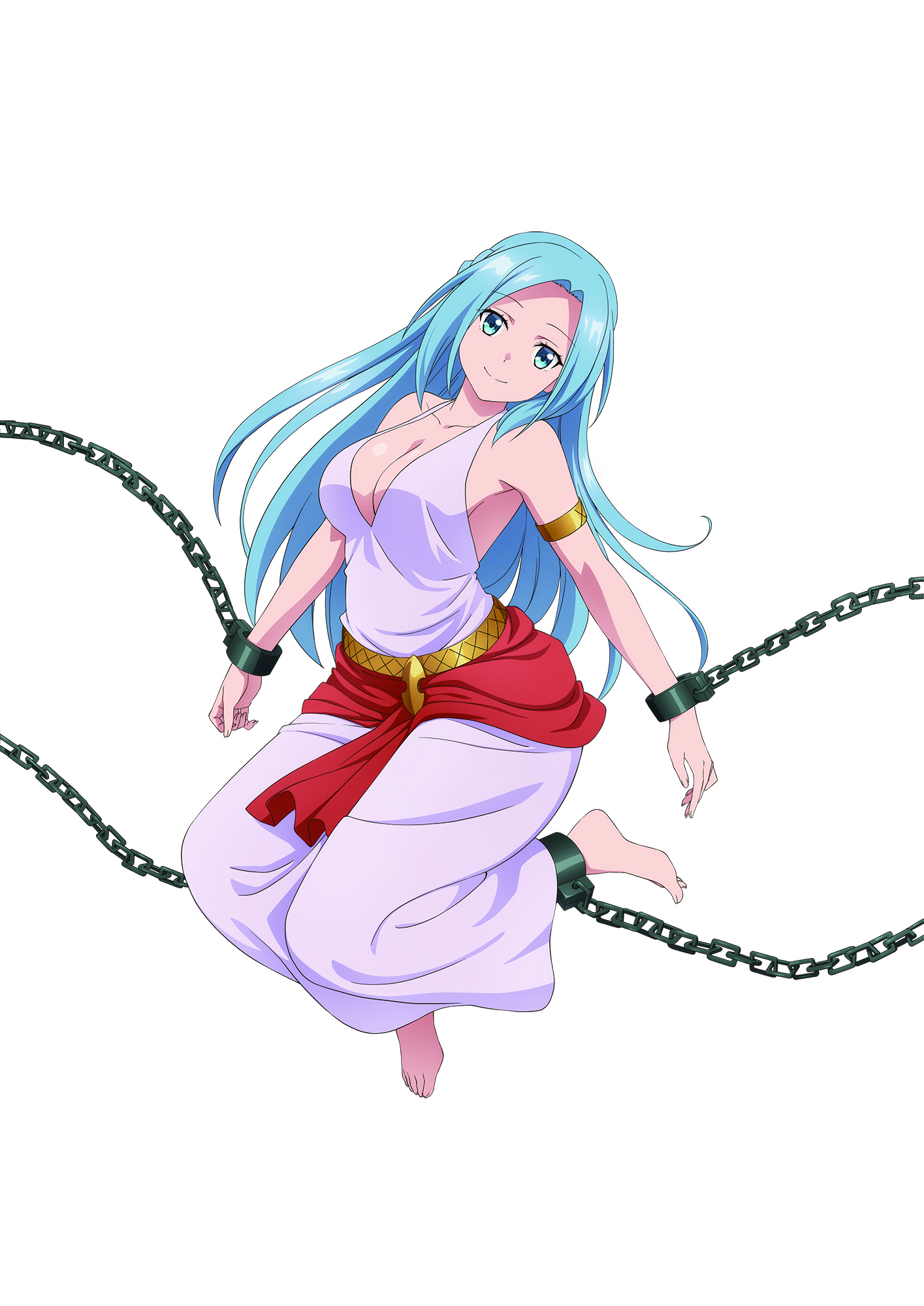 Olivia was a top-tier adventurer who worked 200 years ago. She became trapped in a labyrinth by a curse after discovering a hidden dungeon. She communicated with Noir through telepathy and became his master by giving him the world's most powerful skills. Olivia has the personality of a mischievous older sister with a light-hearted attitude.
Original Creator
Meguru Seto
Original Character Designer
Note Takehana
Director
Kenta Onishi (assistant director on Science Fell in Love, So I Tried to Prove it)
Series Composition
Kenta Ihara (Saga of Tanya the Evil)
Character Design
Yuya Uetake (key animation on SING "YESTERDAY" FOR ME)
Animation Production
Okuruto Noboru (Choujigen Game Neptune The Animation: Nep no Natsuyasumi)
The Hidden Dungeon Only I Can Enter was recently revealed as one of a handful of shows getting dubs in multiple regions, including English, Spanish, Portuguese, French, and German.
Seven Seas Entertainment licensed the web novel and the manga of The Hidden Dungeon Only I Can Enter for an English speaking audience. The first volume of the light novel launched on October 13, and the manga, adapted by Tomoyuki Hino, on November 3.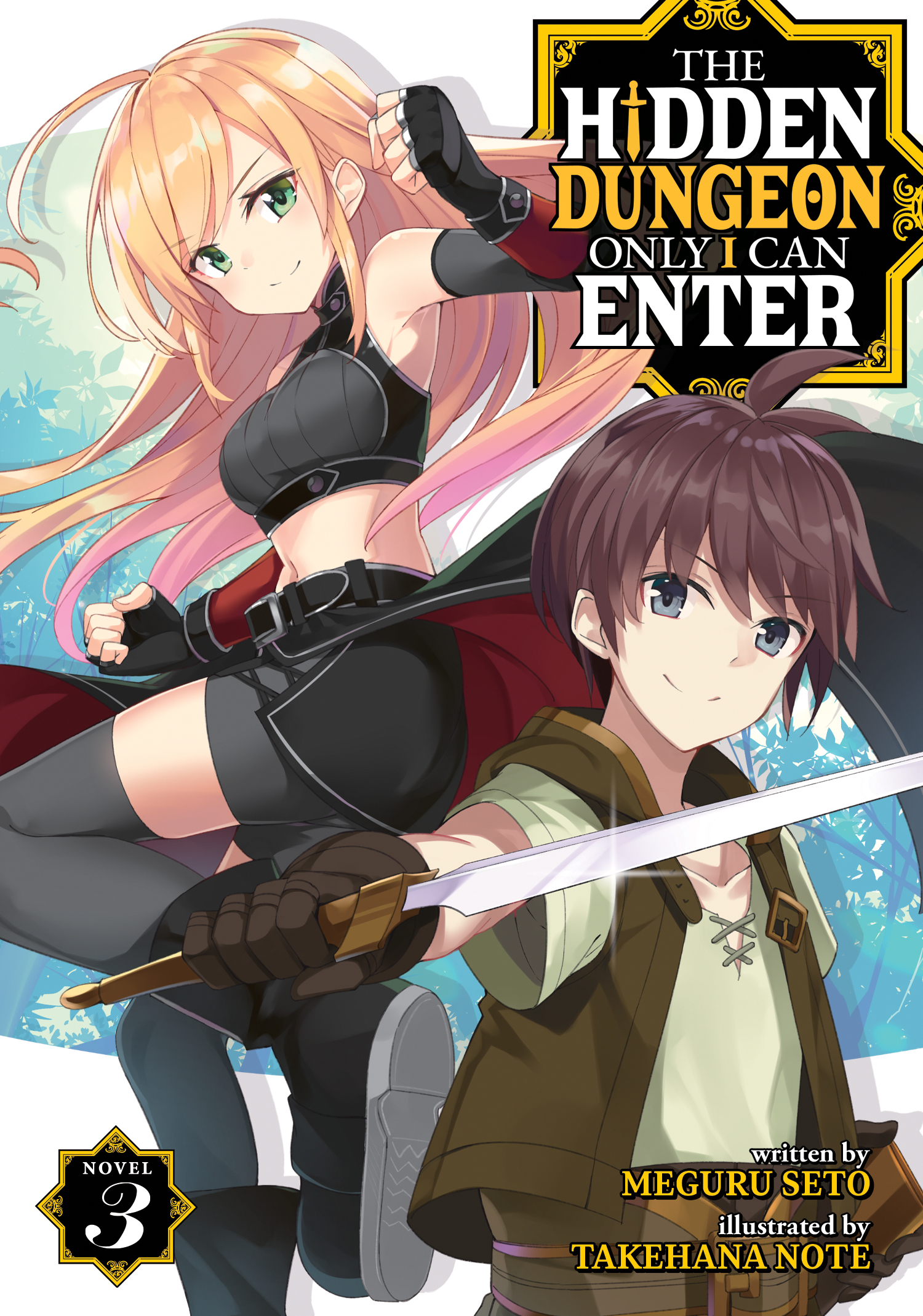 Here's what the original author and illustrator said back when the adaptation was first announced:
Comment from the original author Meguru Seto:
I am amazed, delighted, and excited by such a reality where a small delusion that only existed in my head a few years ago is now being turned into an anime with the help of many people. This is thanks to all the readers who have supported us and the people involved. The Hidden Dungeon Only I Can Enter is a comedy, a battle, a bright but slightly naughty work. No, not even slightly? That's where it's hard to judge. Please check it out in the anime. I can't wait to see the characters in action!
Comment from original character designer and illustrator Note Takehana:
Congratulations and thank you for making The Hidden Dungeon Only I Can Enter into an anime! I can't help but be excited to finally see the world of hidden dungeons, which is full of fun, excitement, and lewd moments, in action as an anime!
Yay! I'm looking forward to seeing the hero, Noir, and all the heroines in action together with the viewers!

-------
Joseph Luster is the Games and Web editor at Otaku USA Magazine. You can read his brand new comic, MONSTER FLIGHT, at subhumanzoids. Follow him on Twitter @Moldilox.