A ilustração destaca Mikasa preparada para a batalha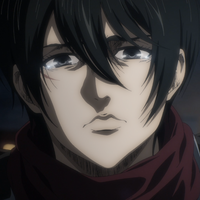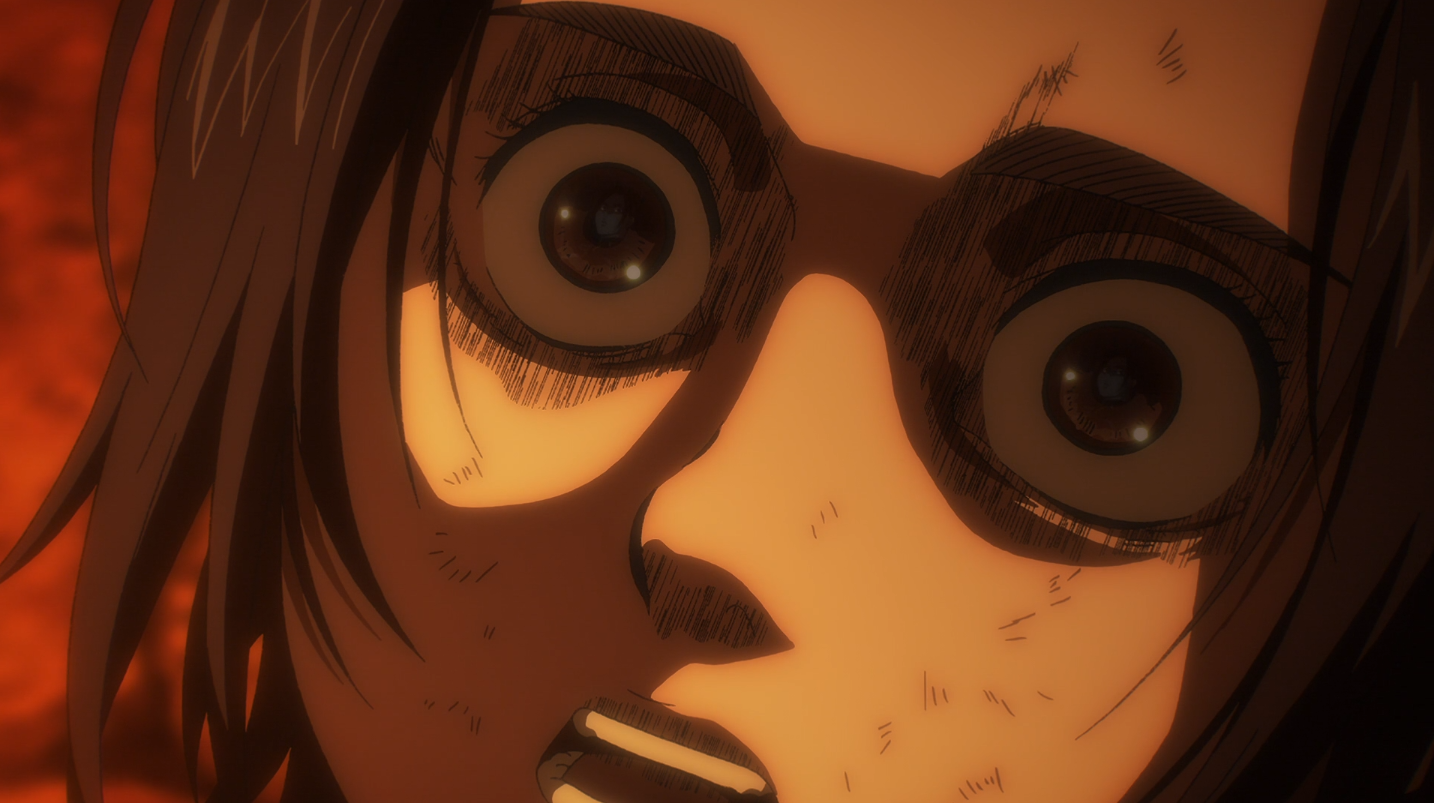 O episódio desta semana de Attack on Titan já está disponível e a conta oficial do anime no Twitter novamente fez uma postagem para agradecer aos fãs pelo apoio e por assistirem ao anime. A ilustração foi assinada por Takahiko Abiru, um dos diretores de animação da série.
Se você chegou até aqui, provavelmente está preparado para apreciar essa imagem e não considerará sua aparência um SPOILER, seja como for, fica o aviso.
TVアニメ「進撃の巨人」The Final Season第7話(第66話)「強襲」をご視聴いただいた皆様、ありがとうございました!
来週の放送もお楽しみに!!

Illustration:阿比留隆彦(作画監督)@mountful#shingeki pic.twitter.com/EDR8ztW6UW

— アニメ「進撃の巨人」公式アカウント (@anime_shingeki) January 24, 2021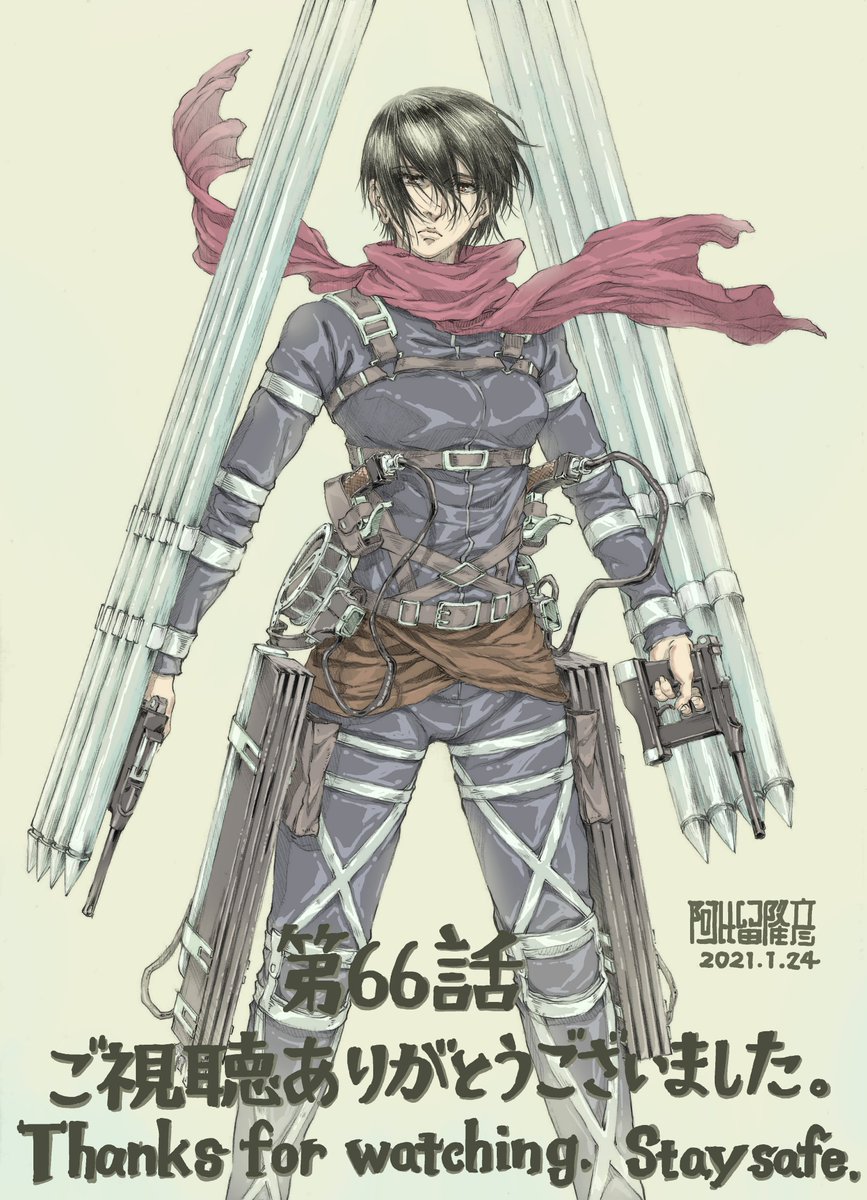 O estúdio Mappa também postou seus agradecimentos:
【放送情報】

TVアニメ『進撃の巨人』 The Final Season
第66話「強襲」ご視聴ありがとうございました!

調査兵団・兵士長。"人類最強の兵士"と称され、盟友の遺志を継ぎ苦闘を続ける
リヴァイの原画を公開。

次回、第67話「凶弾」
どうぞお楽しみに! #shingeki pic.twitter.com/Y5ArUtiUA4

— MAPPA (@MAPPA_Info) January 24, 2021
O estúdio MAPPA (The God of High School, Jujutsu Kaisen) assumiu o projeto no lugar do Wit Studio, responsável pelas temporadas anteriores. Yuichiro Hayashi (Dorohedoro, Garo the Animation, Kakegurui) é o novo diretor do anime e substitui Masashi Koizuka que foi responsável pela segunda e terceira temporada. Hiroshi Seko (Ajin, Vinland Saga, Mob Psycho 100) é responsável pela composição da série, o roteirista principal do projeto, assumindo o lugar de Yasuko Kobayashi, Seko já trabalhou nos roteiros das temporadas anteriores, mas agora assume uma posição de mais destaque.
Tomohiro Kishi (Dorohedoro, 91 Days) é responsável pelo design de personagens e substitui Kyoji Asano. Hiroyuki Sawano retorna na composição da trilha sonora ao lado de Kohta Yamamoto (Blue Exorcist: Kyoto Saga, The Seven Deadly Sins: Revival of The Commandments).
Sinopse:
Eren Jaeger jurou eliminar todos os Titãs, mas em uma batalha desesperada ele se torna aquilo que mais odeia. Com seus novos poderes, ele luta pela liberdade da humanidade, combatendo os monstros que ameaçam seu lar. Mesmo depois de derrotar a Titã Fêmea, Eren não consegue descansar - uma horda de Titãs se aproxima da Muralha Rose e a batalha em nome da humanidade continua!

Fonte: Twitter Oficial
---
Fábio[portuga] é redator de notícias para a Crunchyroll.pt e está gostando muito da nova temporada, ele acha que o estúdio Mappa está fazendo bonito e mantendo o nível das temporadas anteriores. Visite o seu perfil e siga-o no Twitter: @portugassis. Clique aqui para ler outros posts do autor.