The second season's ED theme "Yasashii Suisei" tops Oricon's digital single charts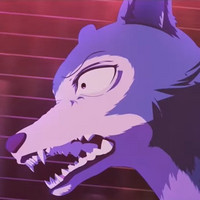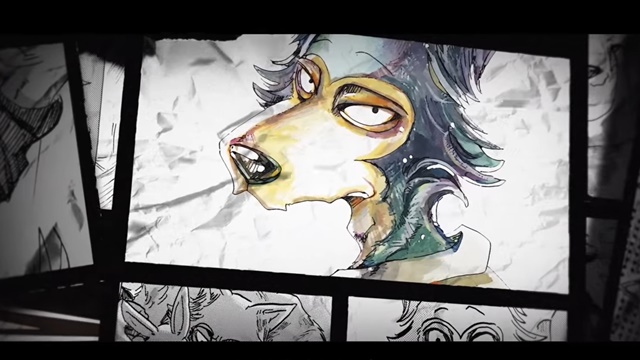 The official Twitter for the two-member unit YOASOBI announced today that the music video for "Kaibutsu" (Monster), the OP theme for the ongoing second season of the BEASTARS TV anime, has been already viewed more than 10 million times only in two weeks. It is the fastest pace in their two-year career.
The Twitter post also writes, "This is a collaboration music video that I made with all my might and soul along with the production staff of the anime 'BEASTARS' and Paru Itagaki-sensei! I'm going to go beyond me in myself! Thank you for your continued support."
Their seventh digital single "Kaibutsu" was released on January 6, 2021, and topped Oricon's digital single charts in its second week to become their third No.1 song on the charts, following "Yoru Ni Kakeru" in June 2020 and "Gunjou" in September 2020. The song still ranks fourth in its third week.
"Kaibutsu" MV:
「怪物」MVが公開2週間で1,000万回再生突破????
色んな意味でYOASOBI史上最速の曲となりました。本当にありがとうございます????
アニメ『BEASTARS』製作スタッフの皆さまや板垣巴留先生と共に作らせていただいた渾身のコラボMVで、僕の中の僕を超えていきます!引き続き何卒。https://t.co/mgIEV4xuzU pic.twitter.com/LyMPDgH3N4

— YOASOBI (@YOASOBI_staff) January 27, 2021
---
Meanwhile, their another new song "Yasashii Suisei" (A Gentle Comet), which has been used as the ED theme for the BEASTARS TV anime's second season, was released digitally on January 20, and took the top spot on Oricon's weekly digital single charts with 21,969 downloads to become their fourth No.1 digital single song.
According to a Twitter comment by the ED movie's director Kouhei Kadowaki, the ED movie was all hand-painted and hand-drawn using over 1,000 drawings and it was the first time in his life that he had made something that extravagant.
"BEASTERS" season 2 creditless ED movie:
TVアニメBEASTARS 第2期ED (ED曲: #YOASOBI『#優しい彗星』)のアニメーションは、1000枚以上の絵を全て絵の具やペンを用いて手塗り、手書きで描いてます。ここまでリッチな作り方をしたのは人生初です。

そして今夜も放送です????
フジテレビ 24:55〜#BEASTARS #bstanime pic.twitter.com/XdhkH9uayZ

— 門脇康平 (@KadowakiKouhei) January 27, 2021
He has posted a drawing video of the ED movie.
の、塗りの様子。こんなこともあろうかと撮っておいたのです。準備がいい#BEASTARS #bstanime pic.twitter.com/lVLcJGoCPY

— 門脇康平 (@KadowakiKouhei) January 27, 2021
---
Source: YOASOBI official Twitter, Oricon, Kouhei Kadowaki Twitter
©Sony Music Entertainment (Japan) Inc.
©Paru Itagaki (Akita Shoten)/BEASTARS Production Committee