Nomad (Dropkick on My Devil!)-animated twisted love story is set to premiere in April 2021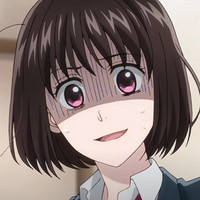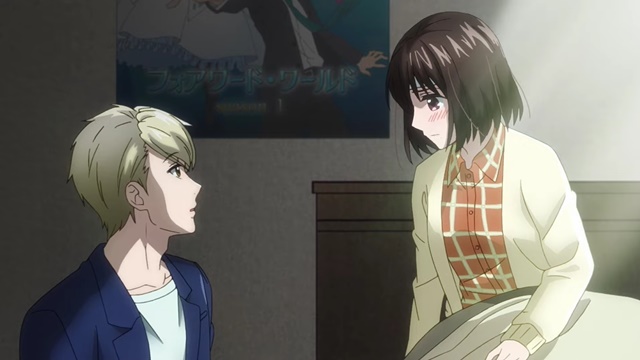 The official website for the upcoming TV anime adaptation of Mogusu's romantic comedy Koi to Yobu ni wa Kimochi Warui (It's Disgusting to Call This Love) has posted a 110-second second PV featuring its OP theme song "Monochro City" performed by the four-member rock band ACE COLLECTION and the ED theme song "Linaria" by the two-member unit MaRuRi to Ryuga. Each is the first anime theme song work for both groups. 
2nd PV:
Message from TATSUYA ◎ (ACE COLLECTION vocalist):
I'm TATSUYA ◎, the vocalist of ACE COLLECTION! We're very happy to perform the opening theme for this anime! With a fluffy melody to convey the "frustration of love that comes from the collision of straightforward feelings," we expressed the twisted emotions through the development of the song, while putting the fast-paced feeling of youth and the memories from my own experiences. I think this song will be very lively at a live concert, so I hope to take this opportunity to meet you at the live events as well. May this song reach many people.
ACE COLLECTION:
Message from MaRuRi to Ryuga:
This time, we wrote a new song called "Linaria" as the ending theme! Linaria is the name of a flower that blooms around April, and the language of the flower is "Please notice this love." I think we've created the perfect song to express the complicated feelings of the heroine, Ichika, and we're happy if this song can add grace to make "Koi to Yobu ni wa Kimochi Warui" an even more wonderful anime. We hope this song will reach the hearts of many people.
MaRuRi to Ryuga: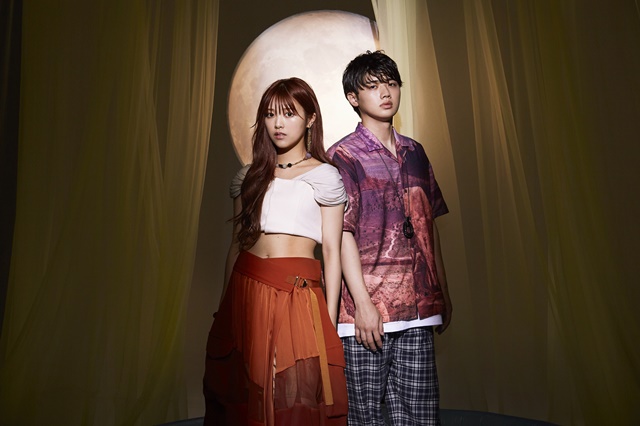 ---
The manga has been serialized on Ichijinsha's Comic POOL website since January 2015 and has released seven tankobon volumes, printing more than one million copies in Japan so far. Its TV anime adaptation is animated by Nomad (Dropkick on My Devil!), with Naomi Nakayama (Orange series director) directing. Yuko Kakihara (Cells at Work!) serves as the series composition writer, alongside Mariko Fujita (URAHARA) as the anime character designer/chief animation director.
The TV anime is scheduled to premiere exclusively on Amazon Prime Video in April 2021, then will be also aired on TOKYO MX, Hokkaido Bunka Housou, Miyazaki Housou, BS Fuji, and other station in the same month.
Synopsis:
One rainy day, Ryo Amakusa, an office worker, was rescued by an unknown high school girl at the station. He learns that the girl is his sister's best friend, Ichika Arima. Ryo, who often gets into trouble because of women, proposes kisses and dates to Ichika as a way of saying thank you, but he is rejected as "disgusting." However, it opens a new door in Ryo's mind, and he falls madly in love with her. Since that day, Ryo's straightforward approaches and love expressions have continued every day. Ichika, who is totally uncomfortable with the situation, abuses him mercilessly, but he always receives it as a backhanded expression of her affection for him...
Teaser visual: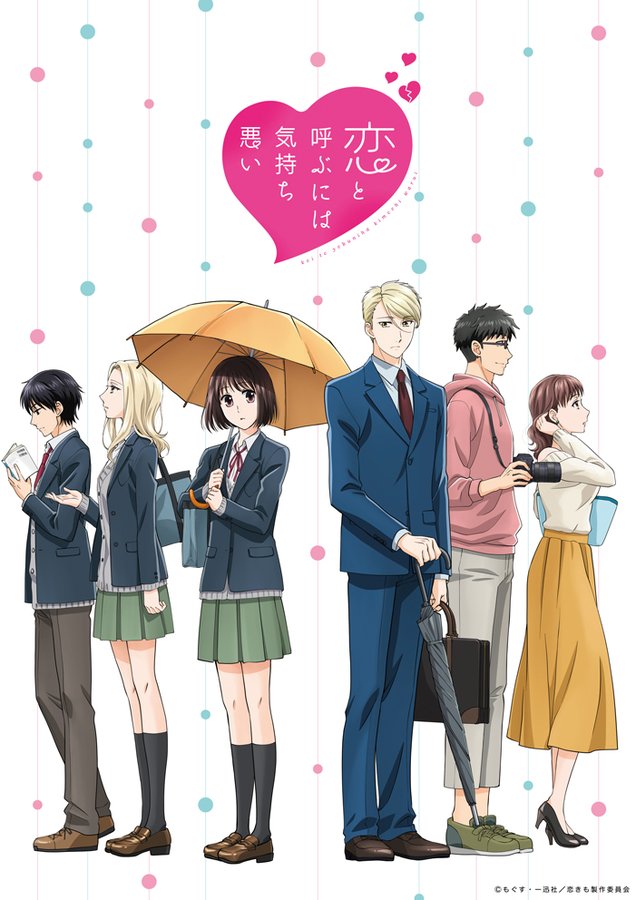 Main voice cast:
Ichika Arima: Yurie Kozakai
Ryo Amakusa: Toshiyuki Toyonaga
Rio Amakusa: Reina Hasegawa
Kai Tamaru: Junya Enoki
Arie Matsushita: Kana Hanazawa
Masuda; Ryohei Kimura
---
Source: TV anime "Koi to Yobu ni wa Kimochi Warui" official website / Twitter
©Mogusu, Ichijinsha/Koikimo Production Committee