"We want more people to hear the traditional instruments that we love."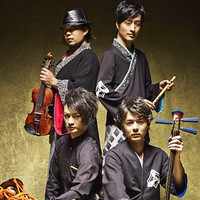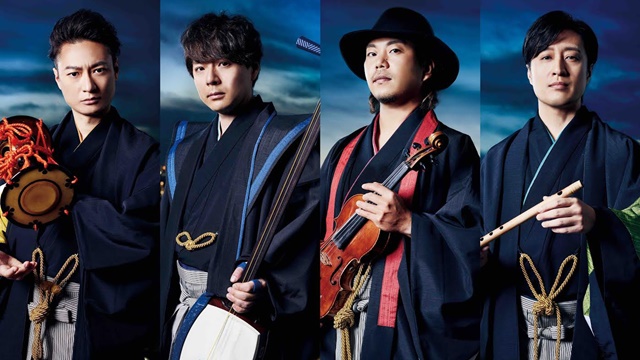 Pony Canyon's official YouTube channel has started streaming a performance clip of "Moonlight Densetsu," the OP theme song for the Pretty Guardian Sailor Moon TV anime, covered by a four-member instrumental unit Ryoma Quartet. 
The unit consisting of Ryoma (violin), Midori (shinobue flute), Masakatsu (Tsugaru shamisen), and Jin (taiko drum) was formed in 2008 and made their major debut from Pony Canyon with their first album "NEO ZIPANG" in July 2016.
The four members came together with the belief that they wanted to connect people through the power of music, to convey the sound of traditional Japanese instruments, and to transmit innovative values to the world as Japanese. They express a new type of oriental sound that is based on classical music, which incorporates modern music such as EDM and pop music. They say, "We want more people to hear the traditional instruments we love, and we also want to share them with the world."
"Moonlight Densetsu" (cover):
【MV公開】
アニメ・美少女戦士 #セーラームーン の「#ムーンライト伝説」
をカバーしたミュージックビデオが本日公開されました‼️https://t.co/bXNW5lrRX2

We coverd "Moonlight densetsu" from Sailor Moon and check out new music video for "Moonlight densetsu" now on YouTube!!

— 竜馬四重奏〈公式〉 (@ryomaquartet) February 7, 2021
Ryoma Quartet artist photo: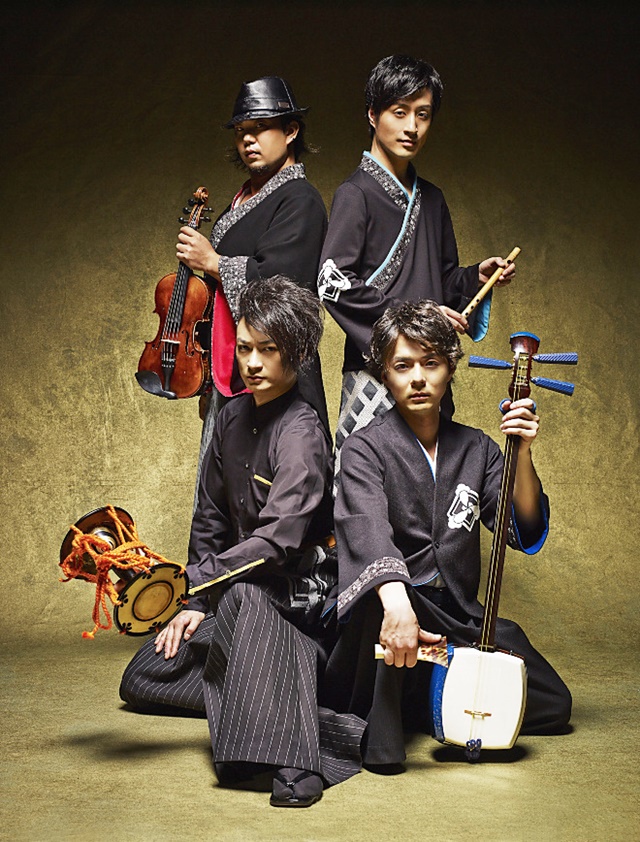 ---
Source: Pony Canyon official YouTube channel, Ryoma Quartet official website
Copyright © 2021 OFFICE WALKER All Rights Reserved.