The manga's latest 3rd volume will be available on February 25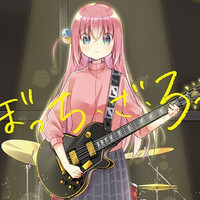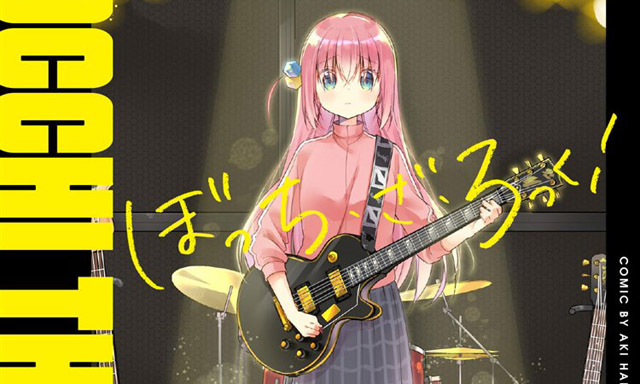 It was officially announced in the latest April 2021 issue of Houbunsha's Manga Time Kirara Max magazine today that a TV anime adaptation of Aki Hamazi's four-panel manga Bocchi The Rock! is in the works.
As her second serialization work following Kirari Books Meisou-chu! from 2015 to 2017, Bocchi The Rock! has been running in the monthly magazine since its May 2018 issue. Its latest third tankobon volume is set to be released in Japan on February 25, 2021, and the news on the TV anime adaptation will be also announced on the volume's wrap-around band.
Its story centers on Hitori Goto, nicknamed "Bocchi-chan," a lonely high school girl who loves playing the guitar and spends her days playing alone at home. By chance, she joins "Kessoku Band" led by its drummer Nijika Ijichi. She is not used to playing in front of people, but will she be able to become a great band member?
The manga author announced the news on her official Twitter:
『ぼっち・ざ・ろっく!』TVアニメ化決定です!????
これも皆様の応援のお陰です、本当にありがとうございます✨
動いて喋ってライブする結束バンドメンバーが観れる日を楽しみにしててください????✨ pic.twitter.com/6Nfumc5X6z

— はまじあき@2月25日③巻 (@hamazi__) February 18, 2021
The magazine's official Twitter also announced the news.
【速報】『ぼっち・ざ・ろっく!』TVアニメ化決定!
というわけで今月号の表紙&巻頭カラーは『ぼっち・ざ・ろっく!』です!!
今回はまだアニメ化決定の情報だけですが、
続報は今後本誌で順次発表していく予定ですので、お楽しみに! pic.twitter.com/srPMKGrY93

— まんがタイムきらら編集部 (@mangatimekirara) February 18, 2021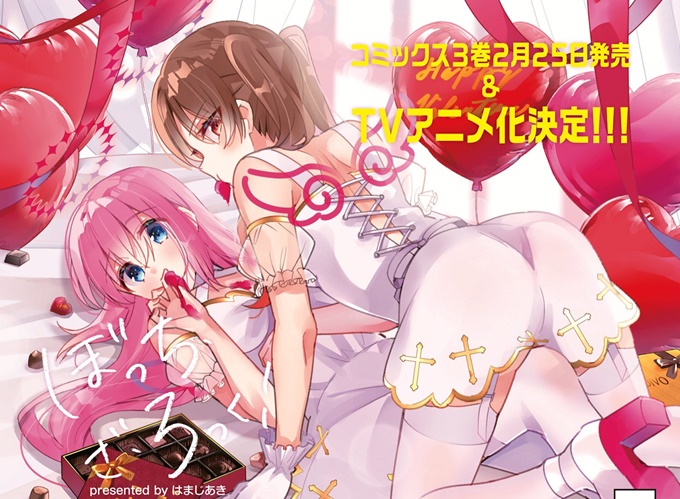 祝・TVアニメ化決定!きららMAX4月号『ぼっち・ざ・ろっく!』は巻頭カラー!
フラグを見事回収、中間発表の順位が芳しくなかった結束バンド。
不安になる後藤達でしたが、そんな折、大槻ヨヨコ率いるSIDEROS一同とばったり出くわして――
【第1~3話の試し読みはこちら!→https://t.co/7rYbQgyV2r】 pic.twitter.com/wfPzhMGw0f

— まんがタイムきらら編集部 (@mangatimekirara) February 18, 2021
Tankobon 1st & 2nd volume covers: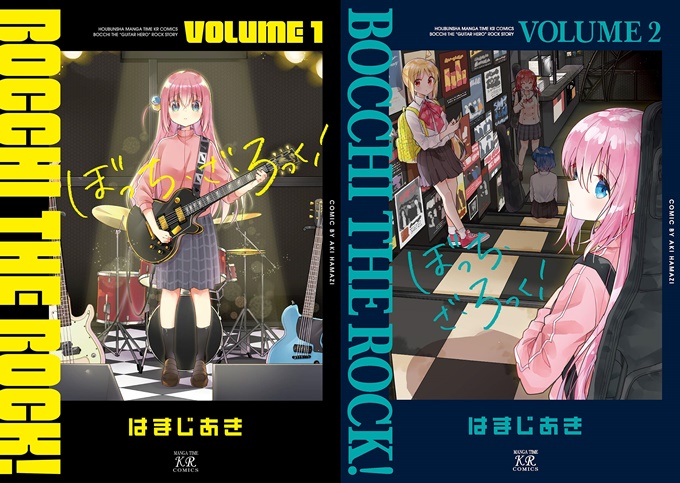 3rd volume cover with the wrap-around band to announce the TV anime news.
というわけで、2月25日(木)発売『ぼっち・ざ・ろっく!』第③巻の、
未公開だった帯付きの書影を公開します!
まあ、ぶっちゃけ皆さん予想していたんじゃないかと……イキってすみません。 pic.twitter.com/wMDOh6K3C4

— まんがタイムきらら編集部 (@mangatimekirara) February 18, 2021
---
Source: Aki Hamazi official Twitter, Manga Time Kirara official Twitter
©Aki Hamazi/Houbunsha