TV anime third season "X" has also been in the works for a premiere in 2022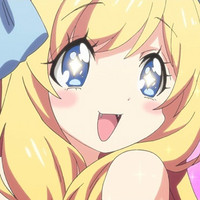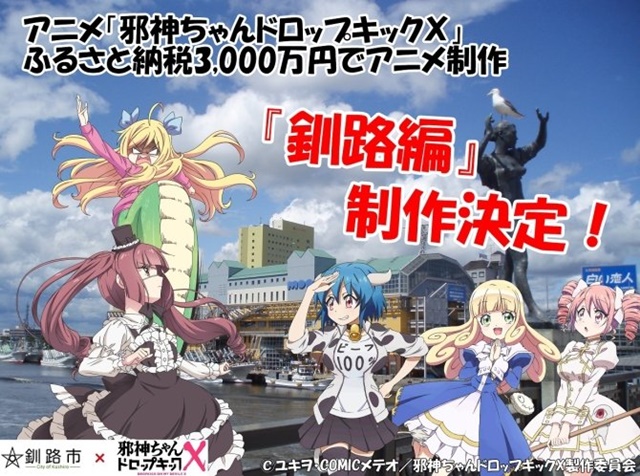 The official website for the Dropkick on My Devil! anime series announced on February 19 that production of another extra episode "Chapter Kushiro" has gotten a green light. The budget for the production will be officially decided after the Kushiro City Council votes on the project.
Following in the success of Chitose City in producing "Chapter Chitose" in 2020, Kushiro City, also located in Hokkaido, launched its own hometown tax project to collect the budget for the episode on October 28, 2020, and successfully reached its goal of 30 million yen (284,000 USD). Donors with more than 50,000 yen will receive an original Blu-ray disc of the "Chapter Kushiro" episode with their names in the anime's ending credit, while donors with more than 30,000 yen will receive a Blu-ray disc without their names. The discs are scheduled to be shipped after July 2021.
Furusato Nouzei/Hometown Tax is a system in Japan that allows taxpayers who live in urban areas to contribute to rural areas with subtraction from income tax and residence tax, and the cities send their local products to donors in return. Furusato means hometown in Japanese, but in addition to their own hometown, taxpayers can pay tax anywhere they like or would love to help and encourage.
【速報】釧路市さんがふるさと納税目標金額を達成!邪神ちゃんドロップキックX「釧路編」制作決定です!お祝いに今年のふるさと納税枠で「邪神ちゃんいくら」を取り寄せて下さい!みんなで食べましょう!#邪神ちゃんドロップキック #jcdk https://t.co/Ul8KSMr90k pic.twitter.com/v1CrgQuetH

— 邪神ちゃんドロップキックX (@jashinchan_PJ) February 19, 2021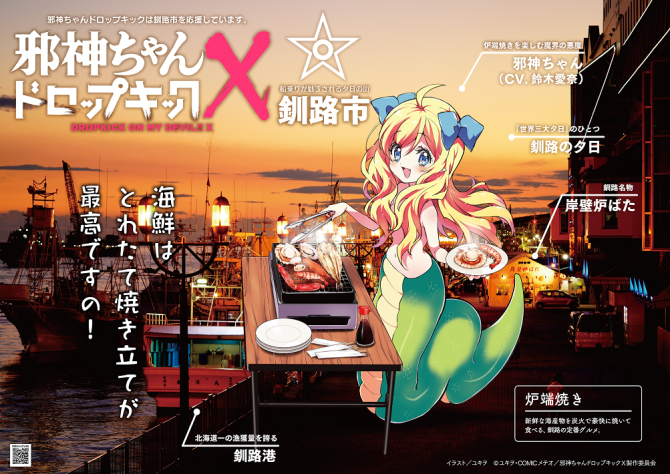 ---
Meanwhile, the TV anime's third second season Dropkick on My Devil!! X is set to premiere sometime in 2022.
【大発表】邪神ちゃんドロップキック3期タイトルは「邪神ちゃんドロップキックX(エックス)」!2022年放送予定ですの!#邪神ちゃんドロップキック #邪神ちゃん生誕祭 pic.twitter.com/DDuImjBiFg

— 邪神ちゃんドロップキックX (@jashinchan_PJ) October 28, 2020
---
Source: TV anime "Dropkick on My Devil!" official website / Kushiro City
©Yukiwo, Comic METEOR/Jashin-chan Dropkick Production X Committee