Jun Kamiya (Hikaru no Go)-directed series is set to premiere in April 2021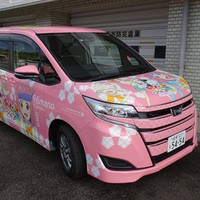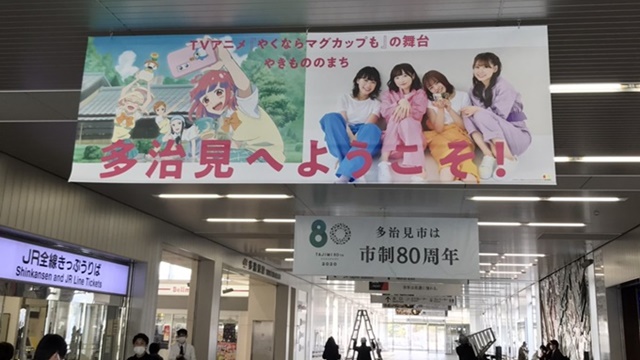 As part of the collaboration campaign with the forthcoming TV anime Yakunara Mug Cup Mo / Let's Make A Mug Too, the official cars of Tajimi City, Gifu Prefecture, are now decorated with the characters of the anime. In Japan, a car decorated with images of characters from anime, manga, or video games is called Itasha (literally means "painful car") and it is not uncommon for local government offices and public organizations in Japan to use Itasha for public relations activities.
The main story of the anime is set in the city, which is famous for the Mino pottery, and focuses on the protagonist Himeno Toyokawa, a first-year high school student who moved to Tajimi City and becomes fascinated with the world of pottery along with the other members of the Tougei-bu (pottery club) at high school.
Official Itasha: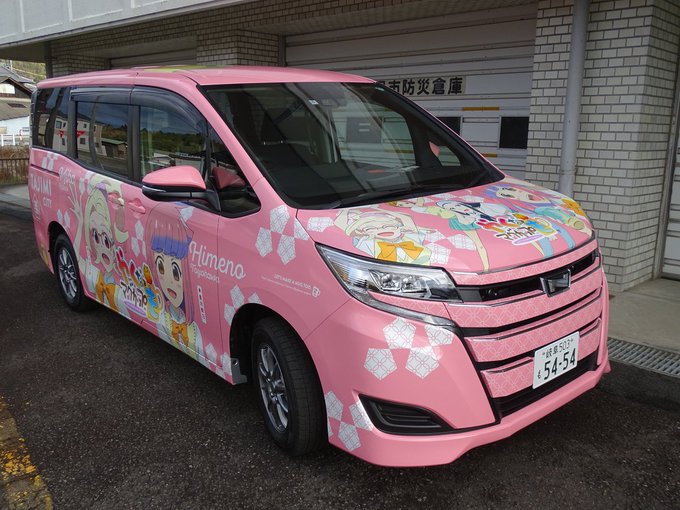 Location map: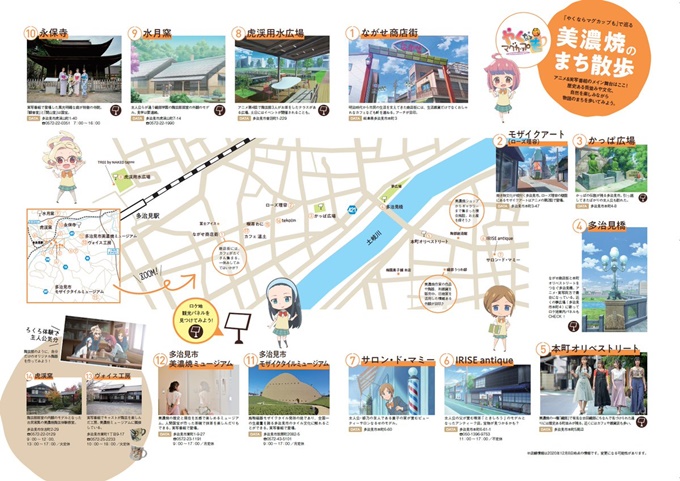 Sightseeing voice guidance by anime characters (VTuber):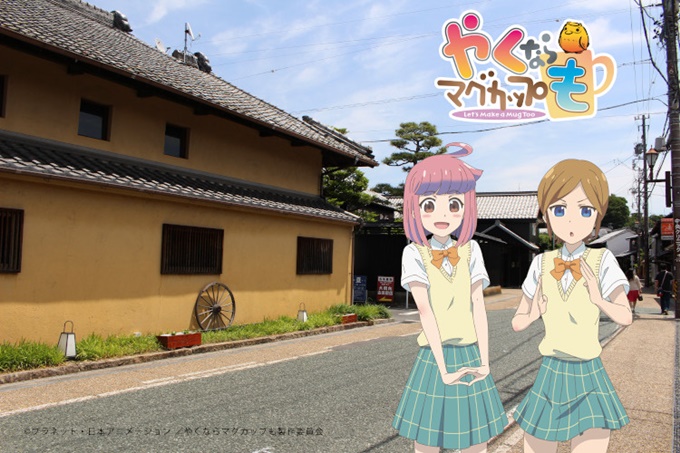 『やくならマグカップも』の舞台、多治見が「やくも」一色に✨

ロケ地マップの配布、横断幕や懸垂幕、公用車がラッピングカーに!
さらに、ARアプリによる音声ガイドでは、姫乃たちがアニメの舞台となった多治見のスポットを紹介する映像コンテンツを配信!

????https://t.co/nPNBVMmyYv#やくもtv pic.twitter.com/9iq2UaiiOe

— TVアニメ&実写『やくならマグカップも』公式 21年4月TV放送! (@yakumo_project) February 19, 2021
---
The TV anime is set to premiere in Japan in April 2021. Jun Kamiya (Hikaru no Go, Kingdom) is attached to direct the adaptation, alongside series composition writer Naruhisa Arakawa (This Art Club Has a Problem!, ISLAND) and character designer/chief animation director Ayano Yoshioka (Haikara-San: Here Comes Miss Modern). Nippon Animation works on anime production in cooperation with Tajimi-city and Tajimi-city Touring Association.
Teaser PV:
【アニメティザーPVを公開】
アニメティザーPVが公開されました☺

テレビ放送も、2021年4月に決定

皆さんにお届けできるのが楽しみです❗

公式サイトはコチラ
https://t.co/oDA2tuHOgq#やくもtv pic.twitter.com/hvbdhfDpaE

— TVアニメ&実写『やくならマグカップも』公式 (@yakumo_project) November 12, 2020
Main voice cast:
Himeno Toyokawa: Minami Tanaka (Lily Hoshikawa in Zombie Land Saga)
Mika Kukuri: Yu Serizawa (Mirei Minami in PriPara, Ueno in How Clumsy you are, Miss Ueno)
Naoko Naruse: Yuuki Wakai (Reona West in PriPara, Maria von Messina in Wise Man's Grandchild)
Toko Aoki: Rina Honizumi (Saaya Yakushiji/Cure Ange in Hugtto! PreCure)
Introduction:
The city of Tajimi, located in the southern part of Gif Prefecture, Japan, is famous for Mino earthenware. The city is dotted with historical pottery producers and ceramic art museums. It has facilities where you can try your hand at making pottery, and many restaurants that serve food on Minoware dishes. The story begins when a high school girl moves to a shopping street in Tajimi. Many encounters await her, friends, town folk, ceramic art, etc. What will she discover in a town famous for ceramic?
Teaser visual:
---
Source: TV anime "Yakunara Mug Cup Mo" official website / Twitter
Copyright (c) 2016 Genkina Tajimi Co.,Ltd. All right reserved.