El regreso de los países antropomorfos y sus desventuras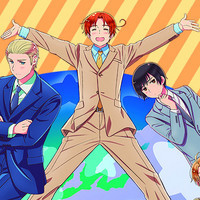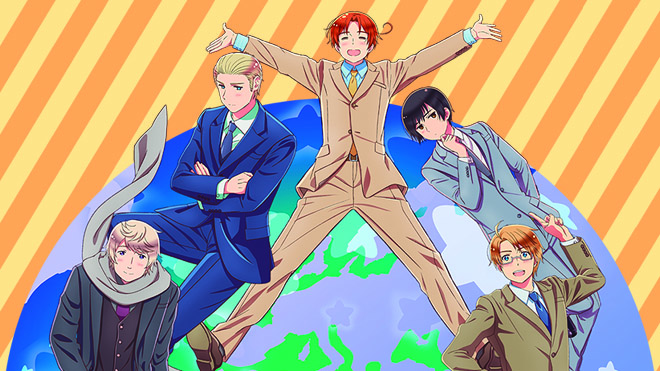 La cuenta de Twitter oficial de Hetalia World★Stars, el nuevo anime que adapta el manga de Hidekaz Himaruya, ha revelado que la serie se estrenará finalmente el día 1 de abril en Japón vía webs como d Anime Store, Nico Nico Douga, GYAO!, dTV, FOD y otras.
El reparto anunciado anteriormente:
Daisuke Namikawa como Roma
Hiroki Yasumoto como Alemania
Hiroki Takahashi como Japón
Katsuyuki Konishi como América
Noriaki Sugiyama como Inglaterra
Masaya Onosaka como Francia
Yasuhiro Takato como Rusia
Yuki Kaida como China
Go Inoue como España
Akira Sasanuma como Austria
Atsushi Kosaka como Prusia
Megumi Takamoto como Seychelles
Michiko Neya como Hungría
Rie Kugimiya como Liechtenstein
Sumire Morohoshi como República Checa
Yusuke Kobayashi como Eslovaquia
Yuichiro Umehara como Portugal
Kokoro Tanaka como Letonia
Takahiro Mizushima como Finlandia
Keikou Sakai como Suecia
Keiichiro Asai como Australia
Katsuyuki Konishi como Canadá
Go Inoue como Bulgaria
Atsushi Kousaka como Grecia y Estonia
Yuki Kaida como Narrador
La contará con el regreso del equipo que ya trabajara en las anteriores Hetalia The Beautiful World y Hetalia The World Twinkle, incluyendo a Hiroshi Watanabe como responsable de la dirección, Kazuyuki Fudeyasu de los guiones y Mariko Oka de los diseños de personajes, todo nuevamente bajo Studio DEEN.
Al equipo de producción se unen Masakazu Miyake en la dirección de arte, Imari Katsuragi como colorista, Akira Shimozaki en la dirección de composición de fotografía y Yuki Koike en la edición. En la dirección de sonido estará Takuya Hiramitsu en Dax Production y Conish compone la música.
Hetalia World☆Stars se lanzaba en el servicio online Shonen Jump+ el día de su estreno, pero entraba en pausa en abril de 2018. Hasta la fecha cuenta con cuatro tomos recopilatorios en papel.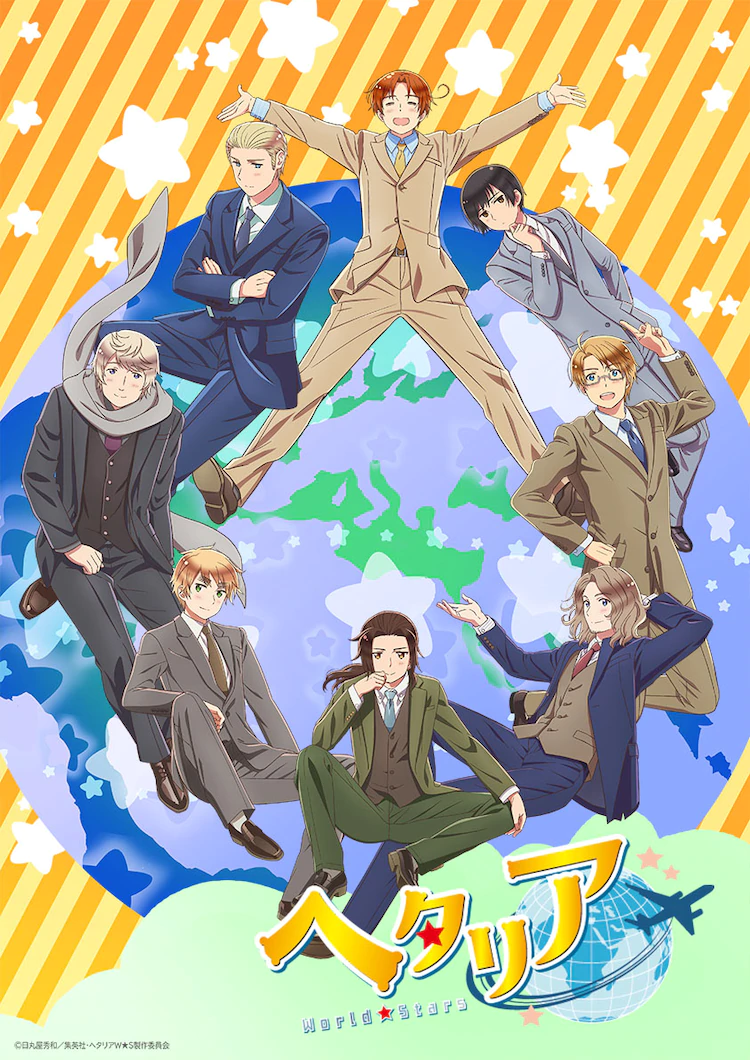 Fuente: Twitter Oficial de Hetalia World Stars
---