Be the first to check out the next level of Crunchyroll!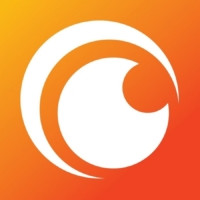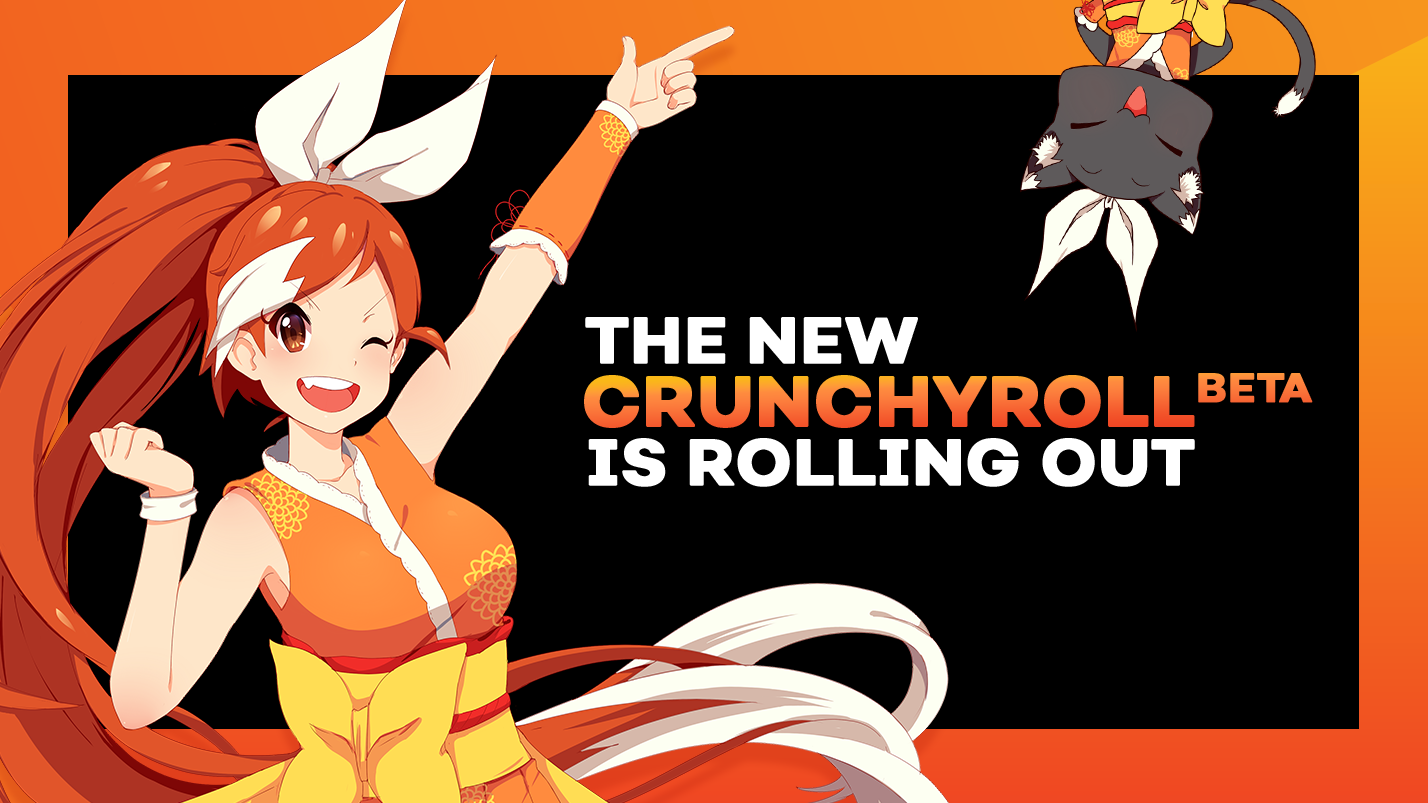 Crunchyroll has a new experience on the way, and Premium members in the United States will be the first to give it a spin! The New Crunchyroll Beta offers web users a chance to check out the mobile-responsive experience, fresh new homepage, redesigned browse and watch pages, new search capabilities, and the brand new Crunchylists feature.
The homepage's new user interface has been redesigned to fit the needs of the anime community, complete with personalized recommendations for users and seamless navigation to specific shows, episodes, personal watchlists, and more. It's also much easier to search and filter for ease of access to simulcasts, exploring new genres, watching dubbed and subbed versions of your favorite shows, and dipping into collections curated by Crunchyroll's anime experts.

Crunchylists allow fans to create curated collections of their own. Add a title to your creation, fill it out with full series or select episodes from Crunchyroll's library of 1,000+ series, and organize your list in any way you see fit! While users are busy personalizing their Crunchyroll experience, they can create unique usernames and select from a curated library of avatars and header images from a bunch of different series.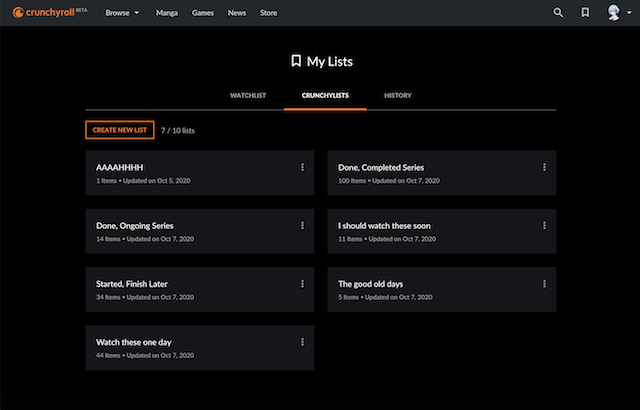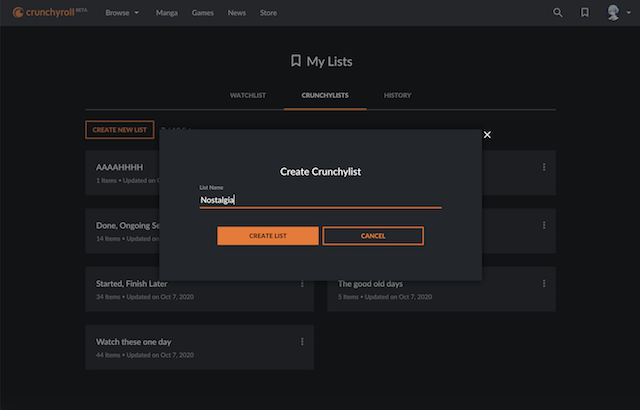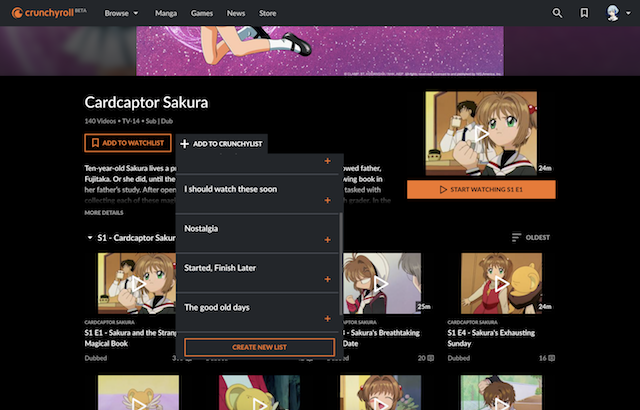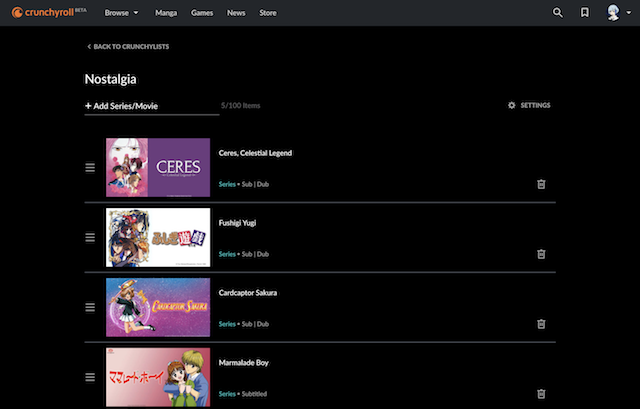 To experience the new Crunchyroll Beta, eligible Crunchyroll Premium users can opt in through the header images or pop-ups that appear across the Crunchyroll website. Currently, Crunchyroll Beta is only available to a limited set of Premium users, but will eventually become available to all Premium subscribers, followed by all free users in the United States. Users can opt in and out of the Beta experience as they like, and are encouraged to share feedback in the Leave Feedback section under their profile header!
We'll share more info on the international rollout of Crunchyroll Beta when it's available!