Miho Okasaki (Rimuru) and Chikahiro Kobayashi (Ranga) will join a talk show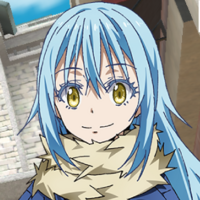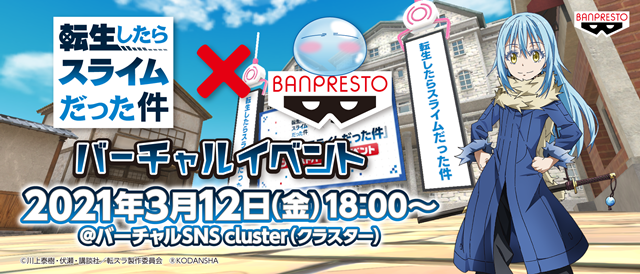 As its amusement prize brand Banpresto's first virtual event, BANDAI SPIRITS will hold a virtual event for the TV anime series That Time I Got Reincarnated as a Slime on the virtual SNS "cluster" from 18:00 on March 12 to 23:59 31, 2021. The free virtual event can be be connected to by tens of thousands of people at the same time from their favorite devices such as smartphones, PCs, and VR.
Participants can transform into a slime avatar and move freely around the virtual space inspired by the Jura-Tempest Federation in "cluster" as if they have been reincarnated into another world.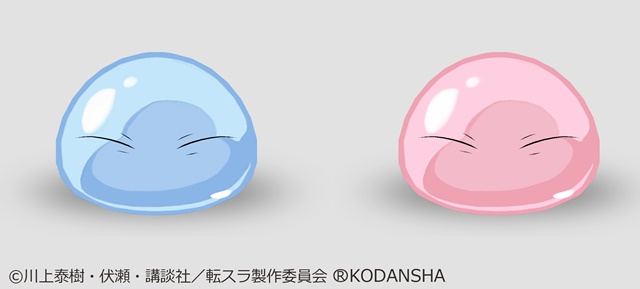 There will be two virtual spaces at the event: the "Event Space" where you can enjoy live streaming talk events, and the "World Space" where you can enjoy the worldview of That Time I Got Reincarnated as a Slime, and exhibits of character figures and other items.
As a special event at the Event Space, a talk show by the anime's two voice actors - Miho Okasaki (Rimuru Tempest) and Chikahiro Kobayashi (Ranga) - is scheduled to be held at 18:30 (JST) / 01:30 (PT) on March 12. The two will appear in their avatar form.
The venue's URL: https://cluster.mu/e/d872cf19-e1c1-4ab3-83ac-5e212b2805fb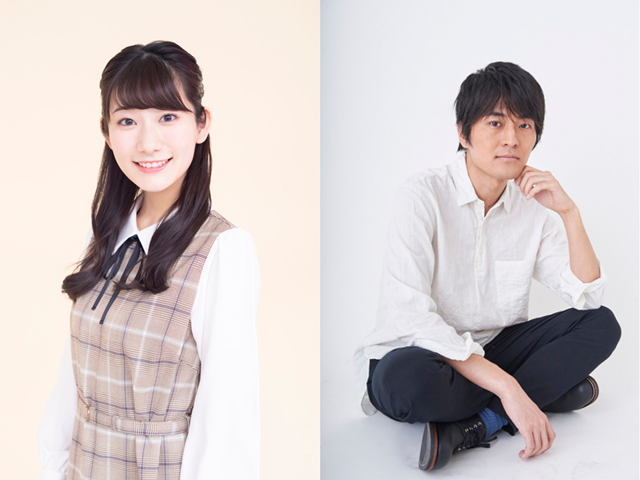 In the "World Space," you can check out the latest items from the Banpresto brand, including its figure series "Otherworlder" and "World Collectible Figures." In addition, you can enjoy taking photos at the photo spots that recreate the famous scenes from the anime.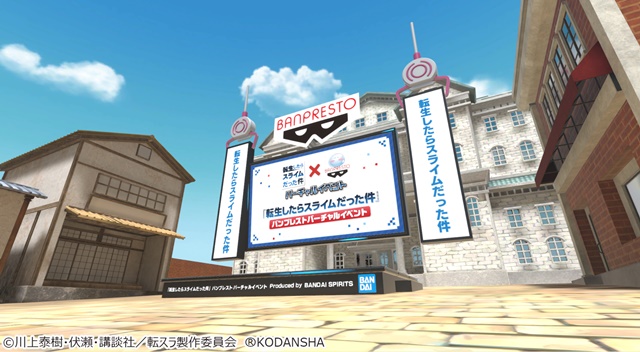 You need to download the cluster app for your device to watch the event. In addition to the app, SteamVR must be installed in order to use the VR device.
「転生したらスライムだった件」×バンプレスト初のバーチャルイベントを「#cluster」にて開催決定!????
特別に用意されたスライムアバターで参加しよう!????

????3/12(金) 18:00 開場
????入場無料

▼詳細はこちらから!https://t.co/N1Nt7yxOv3

— cluster公式∞大加速祭3/26~28開催! (@cluster_jp) March 5, 2021
---
Source: cluster press release
©Taiki Kawakami,Fuse,KADOKAWA/"TenSura" Project