Kazuya Miura (Uzaki-chan)-directed series is set to premiere on April 7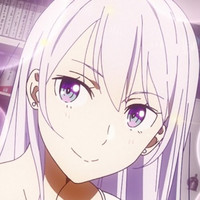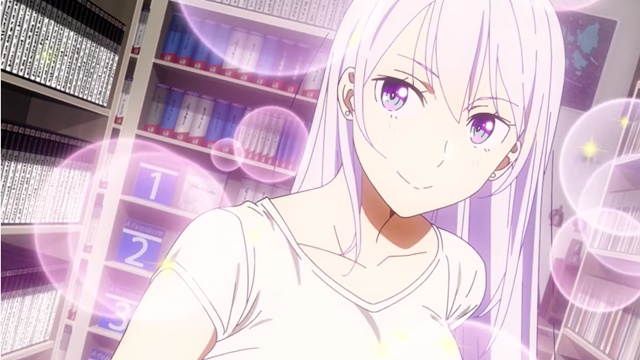 At the ongoing KADOKAWA Light Novel Expo 2020, the second PV for the upcoming TV anime adaptation of Light Tuchihi's light novel Kyukyoku Shinka Shita Full Dive RPG ga Genjitsu Yorimo Kuso-Gee Dattara (Full Dive: This Ultimate Next-Gen Full Dive RPG Is Even Shittier than Real Life!) was screened for the first time.
The clip introduces the anime's ED theme song "Kisuida!" sung by its four main heroines' voice actresses - Ayana Taketatsu as Reona Kisaragi, Ai Fairouz as Alicia, Shiori Izawa as Mizarisa, and Aoi Koga as Kaede Yuuki. The CD single of the song is set to be released on May 26, 2021.
2n PV:
????????____

「#フルダイブ」ED主題歌
『キスイダ!』に決定‼
         ____????????

如月玲於奈(CV #竹達彩奈)
アリシア(CV #ファイルーズあい)
ミザリサ(CV #井澤詩織)
結城 楓(CV #古賀葵)
が愛をこめて歌いますっ????????

????CD情報
発売日:5月26日(水)
価格:1,320円(税込) pic.twitter.com/Vx2TP14jsM

— 「究極進化したフルダイブRPGが現実よりもクソゲーだったら」公式アカウント (@fulldive_anime) March 6, 2021
Also, it is announced that the anime's OP theme song "ANSWER" is performed by Mayu Maeshima.
In August 2015, she joined the contemporary creative unit MYTH & ROID (pronounced Miss Android) as its first vocalist Mayu and performed the Re:ZERO TV anime's first ED theme song "STYX HELIX" and second OP theme song "Paradisus-Paradoxum." She left the unit in November 2017 and started her solo activities in 2019. As her second solo single, "ANSWER" will be released on My 26, 2021.
????????____

「#フルダイブ」OP主題歌#前島麻由 『ANSWER』に決定‼
         ____????????

日々突きつけられる選択肢、
その答えを求めて足掻く
葛藤を歌う一曲…‼

????CD情報
発売日:5月26日(水)
価格:1,320円(税込)

一体どんな曲となっているのか?
どうぞお楽しみに???? pic.twitter.com/fko3BHvB78

— 「究極進化したフルダイブRPGが現実よりもクソゲーだったら」公式アカウント (@fulldive_anime) March 6, 2021
And, the anime is confirmed to premiere on AT-X and TOKYO MX on April 7, 2021. Kazuya Miura (Uzaki-chan Wants to Hang Out!) is attached to direct, alongside series composition writer Kenta Inohara (Cautious Hero: The Hero Is Overpowered but Overly Cautious). ENGI (Uzaki-chan) works on anime production.
✨????放送情報公開????✨

TVアニメ「究極進化したフルダイブRPGが現実よりもクソゲ―だったら」
放送情報を公開致しました‼

4月7日(水)よりAT-X、TOKYO MX
ほかにて放送開始です????✨

ヒロが挑む、史上最もストレスフルな
ゲーム「極・クエスト」の攻略冒険を
どうぞお楽しみに????⚔#フルダイブ pic.twitter.com/d0t1It3iYf

— 「究極進化したフルダイブRPGが現実よりもクソゲーだったら」公式アカウント (@fulldive_anime) March 6, 2021
Synopsis:
A dull high school student, Hiro Yuuki, acquired the full-dive RPG "Kiwame Quest" by chance. The game, created with the best of technology, lives up to its catchphrase "Mastering Realism." The graphics, the behavior of NPCs, the scent of plants and trees, and the breeze that strokes your skin, everything is the ultimate in quality. --Except the fact it is too realistic to make it a troublesome game that it is impossible to clear! "More than 10,000,000,000,000,000 flags!? My physical abilities are the same as in the real world!!" "Yes. If you get hit, it hurts, and if you get cut, the wound doesn't heal for days. It's the most realistic game ever!" The only reward is a sense of accomplishment. Conquer the most stressful game of all time, which can't be played lightly!"
Main Voice cast:
Hiro Yuuki: Daiki Yamashita
Reona Kisaragi: Ayana Taketatsu
Alicia: Ai Fairouz
Mizarisa: Shiori Izawa
Kaede Yuuki: Aoi Koga
Martin: Haruki Ishiya
Key visual: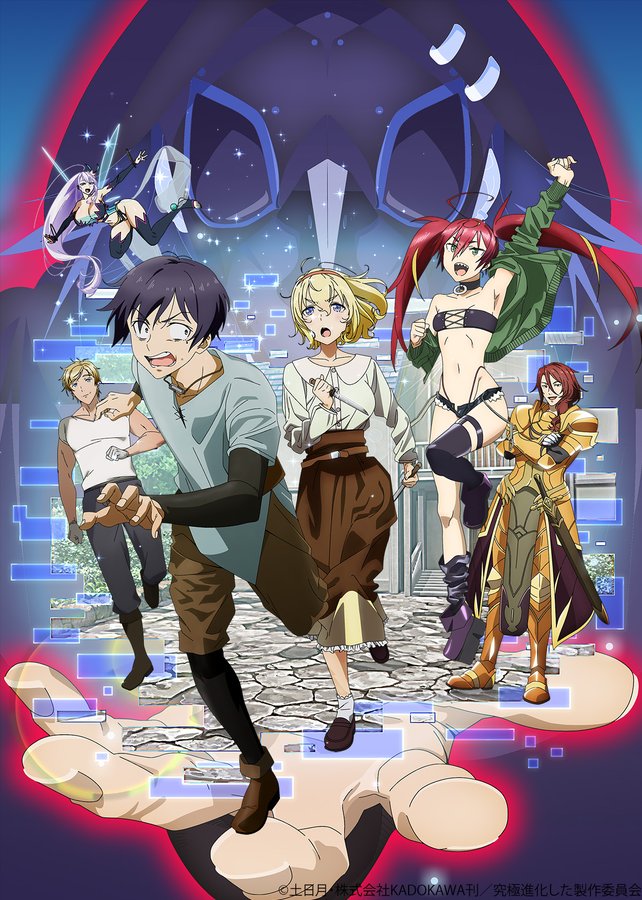 1st PV with English subtitles:
---
Source: TV anime official website / Twitter
©Light Tuchihi, KADOKAWA CORPORATION/Kyukyoku Shinkashita Production Committee