Nobuyoshi Habara (Space Battleship Yamato 2202) serves as director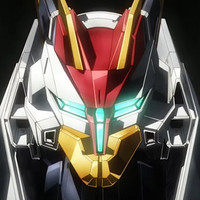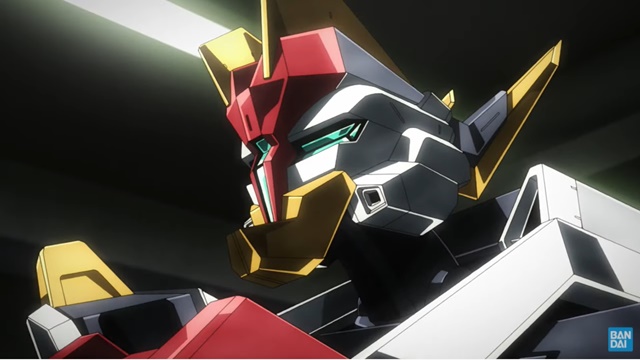 A new robot TV anime Kyoukai Senki (literally means Boundary War Machine) by SUNRISE BEYOND, a newly established group company of Bandai Spirits and Sunrise, is set to premiere the fall of 2021. The first PV introduces its main characters and human-type special mobile weapons "AMAIM."
Story introduction:
In 2061 AD, Japan is dominated. Divided and ruled by the four major economic blocs of the world, the Japanese people spent their days oppressed as subjugated citizens. Japan became the front line of the world where AMAIM, a human-type special mobile weapon deployed by each economic zone, strode about.. One day, Amou Shiiba, a boy who loves machines, meets i-LeS (autonomous thinking AI) named "Gai," and this leads him to throw himself into the battle to reclaim Japan, by piloting the AMAIM "Kenbu" built by himself.
KEN OKUYAMA DESIGN, led by world-renowned industrial designer Kiyoyuki Okuyama, known for his designs of Enzo Ferrari and Maserati Quattroporte, serves as the main mechanical designer of AMAIM. and a plastic model "HG 1/72 Kenbu" is scheduled to be released from Bandai Spirits' "HG" series in the fall of 2021.
Main staff:
Director: Nobuyoshi Habara (Space Battleship Yamato 2202)
Series Composition: Noboru Kimura (Gundam Build Divers)
Character Design: Kenichi Onuki (Metal Armor Dragonar)
Mechanic Design: Yuya Koyanagi (KEN OKUYAMA DESIGN), Kanetake Ebigawa, Kenji Teraoka, Ippei Gyoubu
Mechanic Design Supervisor: Kiyoyuki Okuyama (KEN OKUYAMA DESIGN)
Music: Rasmus Faber (The Asterisk War)
Production: SUNRISE BEYOND
Teaser visual: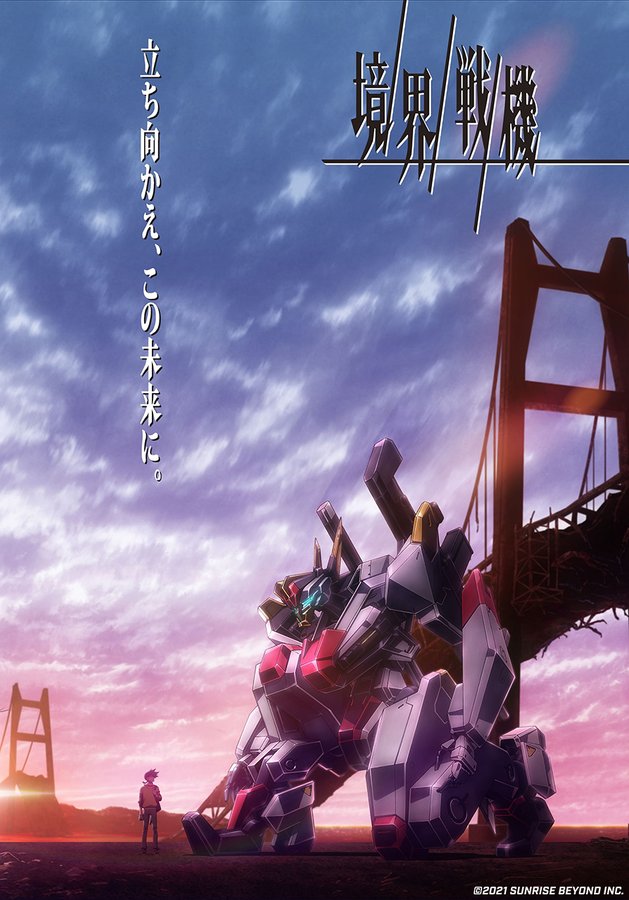 PV for the plastic model "HG 1/72 Kenbu":
―立ち向かえ、この未来に。ー
『#境界戦機』の公式Twitterとなります。
   
SUNRISE BEYOND×BANDAI SPIRITS
   NEW ROBOT PROJECT!!
第一弾アニメ、プラモPVとティザービジュアルを公開!!
▼第一弾アニメPVhttps://t.co/CCpWvpyi10
▼「HG」プラモデルPVhttps://t.co/qbe5B28NM0#kk_senki pic.twitter.com/RFSEZJS6LS

— 境界戦機 (@kyoukai_senki) March 16, 2021
---
Source: TV anime "Kyoukai Senki" official website / Twitter, BANDAI HOBBY SITE
©2021 SUNRISE BEYOND INC.