Manga author: "There will be many more developments in the future."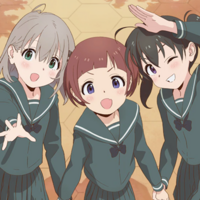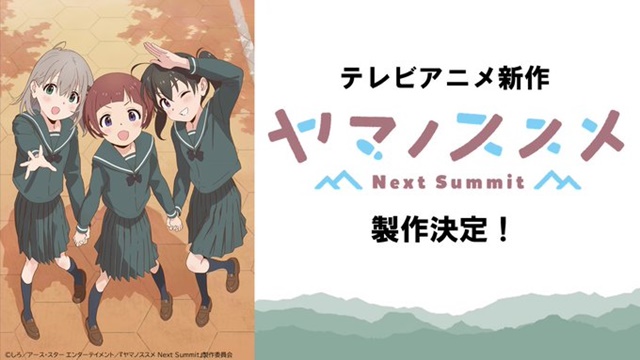 The official website for the anime adaptation of Siro's mountaineering-themed manga Yama no Suzume / Encouragement of Climb announced today that a new TV anime series titled Yama no Suzume Next Summit / Encouragement of Climb Next Summit is now in the works. It has been 18 months since the new anime project was first announced back in September 2019.
The manga's TV anime adaptation was aired for three seasons from 2013 to 2018, while an OVA episode Encouragement of Climb: Omoide no Present was released in 2017. Yusuke Yamamoto, who worked on all of the previous series, is once again attached to direct the fourth season, alongside character designer Yusuke Matsuo. Eight Bit will also continue to work on anime production.
Message from the manga author Siro:
It's been two years since we announced the new project in 2019. Thank you for your patience for a very long time. Or, it's nice to meet you. I'm Siro, who is in charge of the original manga. We've been working on it under the surface, so I'm deeply moved that such a long time has passed... We still have to make you wait a little longer until the broadcast, but I'm sure there will be many more developments in the future. What does the 'Next' of 'Next Summit' mean? Who is the lively red-haired character? Which mountain are they going to climb? I hope you will wait while anticipating such things.
Teaser visual: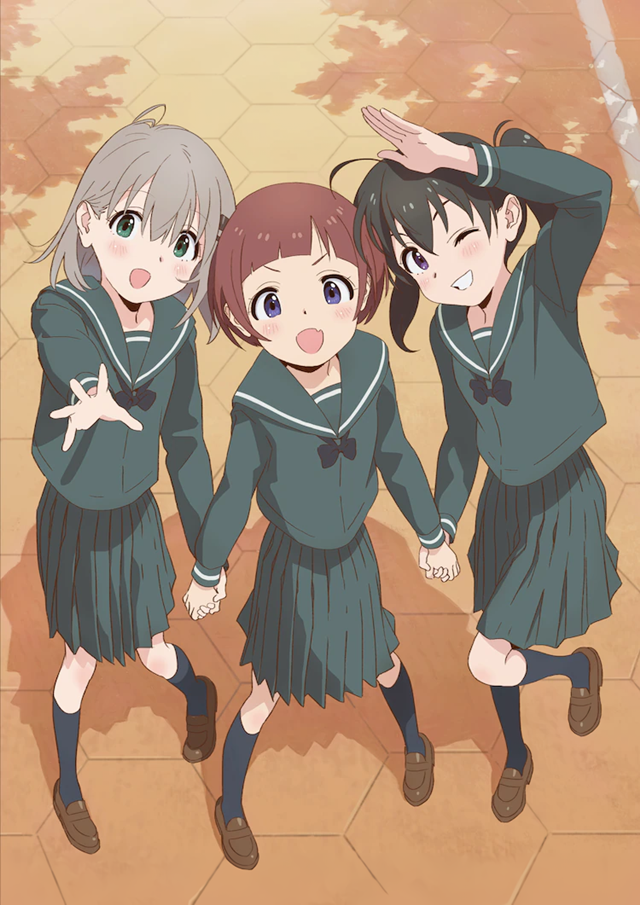 ????テレビアニメ新作「#ヤマノススメ Next Summit」がついに始動????
ティザービジュアル公開????公式サイトもオープンしました????
そして原作しろ先生、山本監督、あおい役 #井口裕香 さん(@yukachiofficial)、ひなた役 #阿澄佳奈 さん(@0812asumikana)からコメントも到着‼️https://t.co/dbhnxUI8Tc pic.twitter.com/q5RUNIsRYi

— テレビアニメ「ヤマノススメ Next Summit」公式 (@yamanosusume) March 19, 2021
---
Source: "Encourage of Climb" anime project official website / Twitter
©Shiro /EARTH STAR ENTERTAINMENT/"Encouragement of Climb Next Summit" Committee