DARK NIGHTMARE members will join the upcoming web anime "Idol Land Pripara"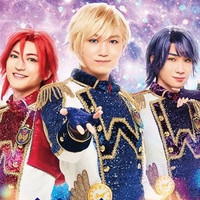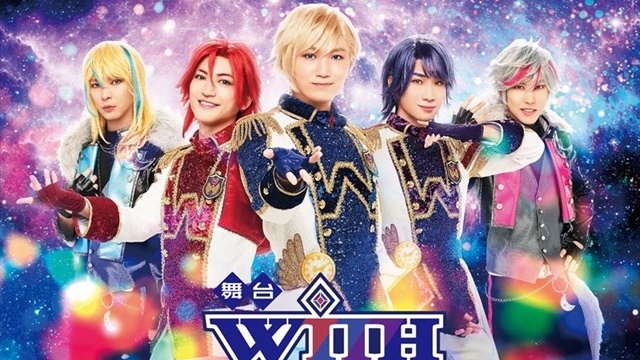 On the last day of the special talk and concert event "DANPRI SPECIAL EVENT," the three-member boy idol unit WITH from the Idol Time PriPara TV anime series announced that a new stage play project was already launched. Further details will be revealed soon.
"WITH by IdolTimePripara On Stage," the first stage play featuring WITH was held at Zepp Divercity in Tokyo six times from December 10 to 12, 2020. Tickets for all performances were reportedly sold out instantly. It told a completely original story supervised by Makoto Moriwaki, the director of the anime series.
Following the success of the stage play, "DANPRI SPECIAL EVENT" was held at Hulic Hall Tokyo twice (15:00 / 19:00) on March 19 and 20, 2021. The play's five main cast members and Noriyuki Ohashi, who played the Pretty series' popular character Mega-nii, joined the event that included talk session about their experiences on stage, as well as live-performances of their popular songs.
/
 "舞台 男プリ"
新プロジェクト始動❣️
\

くわしい内容は後日発表!
男プリアイドル達のギャラクシーな活躍にご期待ください♬

本日のDANPRI SPECIAL EVENTは、23日(火)までアーカイブ視聴が可能となりますので、是非ご視聴ください✨
くわしくは????https://t.co/NED0lDu97v#DANPRI #WITHステ pic.twitter.com/P2ik3sfLXe

— 舞台「WITH」_アイドルタイムプリパラ公式 (@WITHbyIPP_STAGE) March 20, 2021
"DANPRI SPECIAL EVENT" PV:
\#DANPRI イベント終了✨/
全4公演が終了しました❣️
ご来場&ご視聴いただいた皆様誠にありがとうございました⭐️

ご来場いただいた皆様、くれぐれもお気を付けてお帰り下さいませ。

配信アーカイブ視聴は、3月23日まで♪是非この機会にご視聴ください????
☞https://t.co/NED0lDu97v#WITHステ pic.twitter.com/3oumgFyu5L

— 舞台「WITH」_アイドルタイムプリパラ公式 (@WITHbyIPP_STAGE) March 20, 2021
WITH members:
Shougo Yumekawa: Seiichiro Yamashita (Yagen Toshiro in Katsugeki/Touken Ranbu)
Asahi Mitaka: Tatsuyuki Kobayashi (FAIRY TAIL, Initial D, Beyblade Burst theme songs)
Koyoi Takase: Reiou Tsuchida (Tsukasa Suou in Ensemble Stars!)
DARK NIGHTMARE members:
Shinya: Kentaro Kawai
Ushimitsu: Shiotaro Uzawa
Digest movie of the stage play with English subtitles:
Key visual: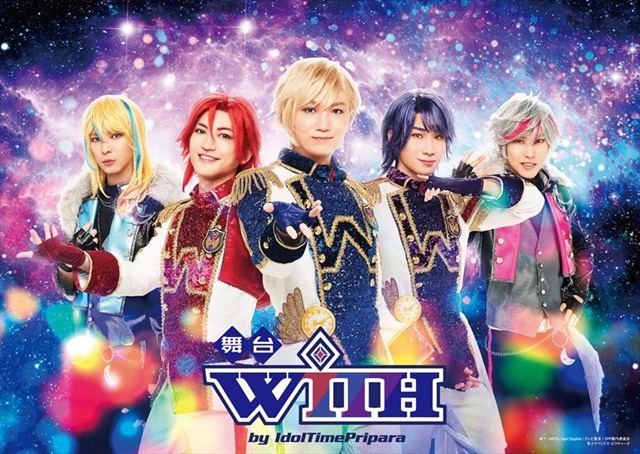 ---
As reported on Saturday, the two members of the stage play's original unit DARK NIGHTMARE, Ushimitsu and Shinya, will appear in the forthcoming web anime series Idol Land Pripara.
\????新情報????/

DARK NIGHTMAREのシンヤ&ウシミツが、アプリ・アプリ連動配信アニメ「アイドルランドプリパラ」に登場することが決定しました❣
さらにチームロゴも解禁????
2人の今後のいいぜ!な活躍をお楽しみに…✨#WITHステ #IIZE #DANPRI #pripara #アドパラ pic.twitter.com/BTGhBwVAS8

— 舞台「WITH」_アイドルタイムプリパラ公式 (@WITHbyIPP_STAGE) March 19, 2021
---
Source: "WITH by IdolTimePripara" official website / Twitter
© T-ARTS / syn Sophia / TV Tokyo/ IPP Production Committee ©avex pictures