Las cuatro unidades protagonistas nos dejan sus canciones y una nueva imagen promocional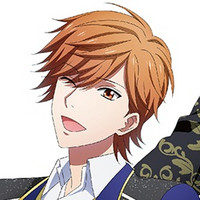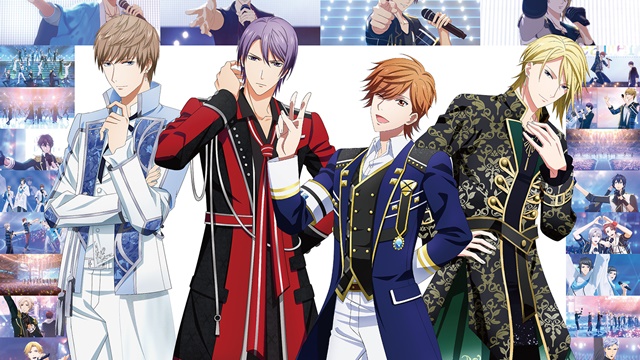 Tras más de tres años desde el anuncio original de TSUKIPRO THE ANIMATION 2, ahora finalmente la web oficial del anime ha confirmado que la serie se estrenará en julio, tal y como indicaron la última vez que supimos algo sobre ella en noviembre del pasado año.
La web también ha mostrado una imagen promocional en la cual vemos a los líderes de los cuatro grupos principales de la franquicia: SOARA, Growth, SolidS y QUELL. En la imagen se puede leer el texto: "Cantaremos esta canción contigo."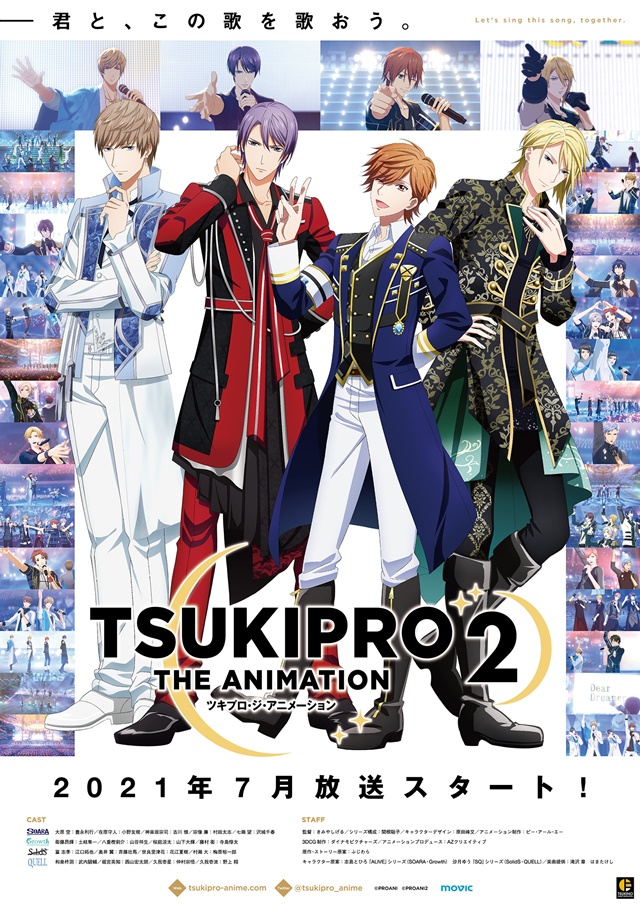 Y también nos dejan cuatro vídeos protagonizados por los cuatro grupo de idols con sus nuevos temas musicales, estando previsto que los singles de todos ellos se pongan a la venta el mismo día: el 9 de julio.
"LOVE 'Em ALL" de SolidS:
"Gonna Be Alright" de SOARA:
"YOUR FREEDOM" de QUELL:
"Jiyuu no Tabiji" (Viaje de libertad) de Growth:
Keitaro Motonaga (Digimon Adventure tri.) fue el director jefe de la primera temporada, siendo Juria Matsumura (director de unidad en Digimon Adventure tri.) el director como tal bajo PRA. Reiko Yoshida (Yowamushi Pedal, K-ON!) supervisó los guiones, mientras que Mariko Oka (First Love Monster) adaptó al anime los diseños de personajes.
En esta ocasión Shigeru Kimiya será el nuevo director bajo PRA. Satoko Sekine (Mysteria Friends) se encargará de supervisar los scripts y Dynamo Pictures producirá el 3D. La producción general del anime será nuevamente de AZ Creative.
Fuente: Web de "TSUKIPRO THE ANIMATION" / Twitter
(C)TSUKIPRO (C)PROANI
---