Check out the three Servants jumping in on the festivities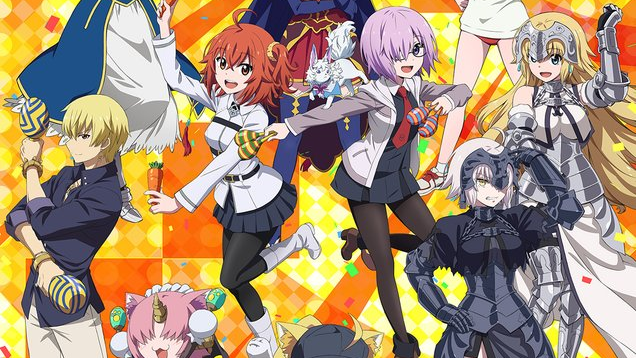 The party's just started, and the guest list is still growing!
Fate/Grand Carnival has been filling out its cast list via one ever-growing key visual. The OVA, which brings Carnival Phantasm energy to Fate/Grand Order, previously added Leonardo da Vinci, Nero, and Altria to its ranks.
The latest upgrade brings on board Gilgamesh, Jeanne d'Arc, and Jeanne d'Arc Alter: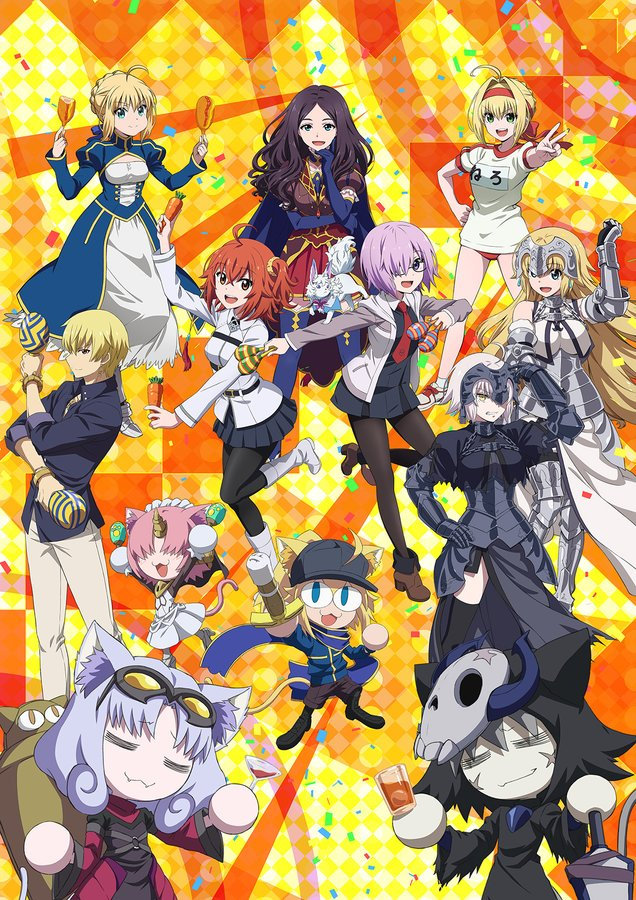 It's also been confirmed that Tomokazu Seki will be returning to voice Gil, and Maaya Sakamoto (who is already on board to reprise her role as Leonardo) will appear as both Jeanne and Jalter.
"Season 1" of the OVA — a.k.a. the New Year's episode "First Singular Feast Olympia" — is due for home video release in Japan on June 2. The half-hour "season 2" will be released August 25. Both releases will come with special purchase bonuses including newly-drawn covers, soundtracks, and more to be announced at a later date.
Source: @FGOAP_FGC on Twitter