Nishikawa's 4th solo single "Eden through the rough" hits stores April 21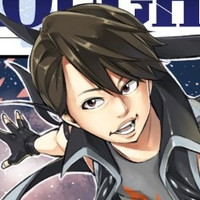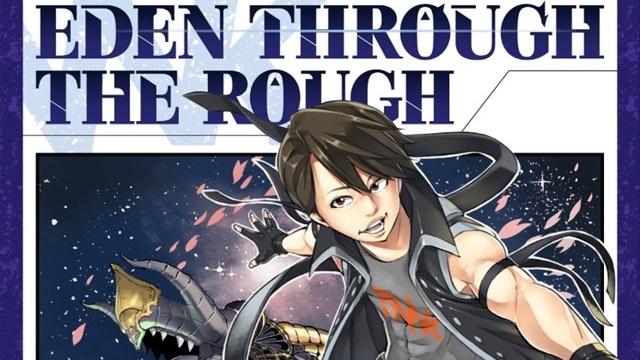 The official website for Japanese pop singer Takanori Nishikawa has posted three CD jakcet visulas for "Eden through the rough," the OP theme for the upcoming TV anime adaptation of Hiro Mashima's spave fantasy shonen manga EDENS ZERO, which is set to premiere on the NTV Network station on April 10, 2021.
The single's first press limited edition and standard edition are designed with the keyword "Eden" in the title as a motif, featuring the powerful presence of Nishikawa (with horns).
Meanwhile, the illustration for its time-limited production edition is newly drawn by the manga author Hiro Mashima himself. You can see the protagonist Shiki Granbell, the space battleship EDENS ZERO, and Nishikawa drawn in manga style, in the Sakura Cosmos. Nishikawa says on Twitter, "Thank you very much for the illustration while you're busy, Mashima-sensei! I created this song with the hope that it will unite the thoughts of everyone who loves 'EDENS ZERO,' Shiki and the series! Once again, I look forward to working with you!"
As Nishikawa's fourth solo single,"Eden through the rough" is set to be released in Japan on April 21, 2021. Its CD single also includes "Judgement," the OP theme for the upcoming third season of Thunderbolt Fantasy.
Time-limited production edition CD jacket: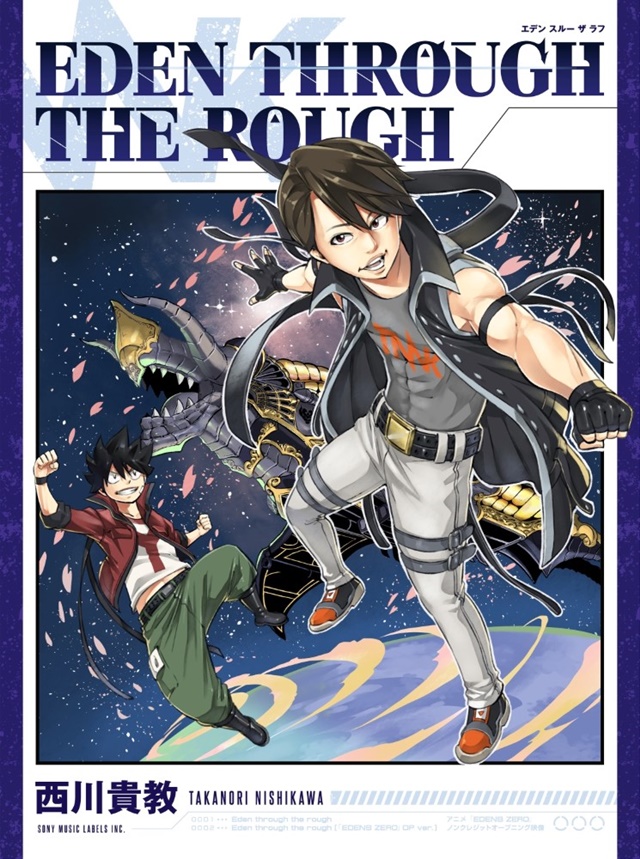 真島先生、お忙しいところイラスト本当にありがとうございます!「EDENS ZERO」そしてシキや作品を愛する全ての皆さんの想いを1つにと願いを込めて楽曲を制作しました!改めて今後ともよろしくお願いします! @EDENSZERO_PJ https://t.co/wnxh60ykyV pic.twitter.com/YfERga6634

— 西川貴教 (@TMR15) March 29, 2021
First press limited edition: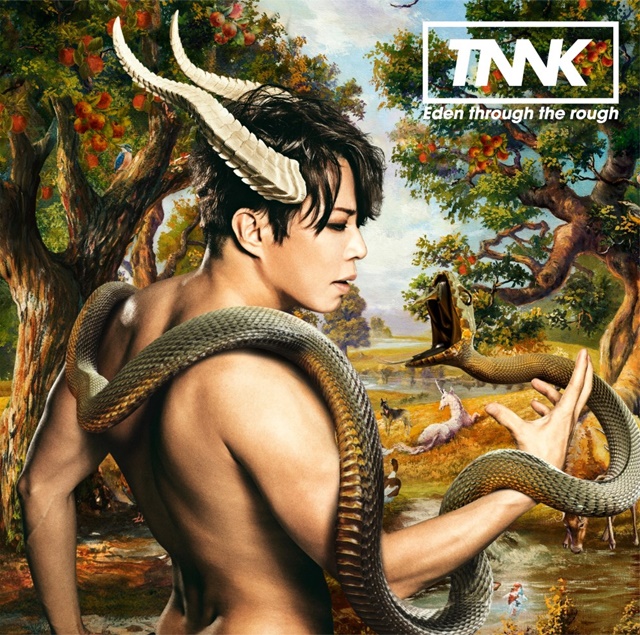 Standard edition: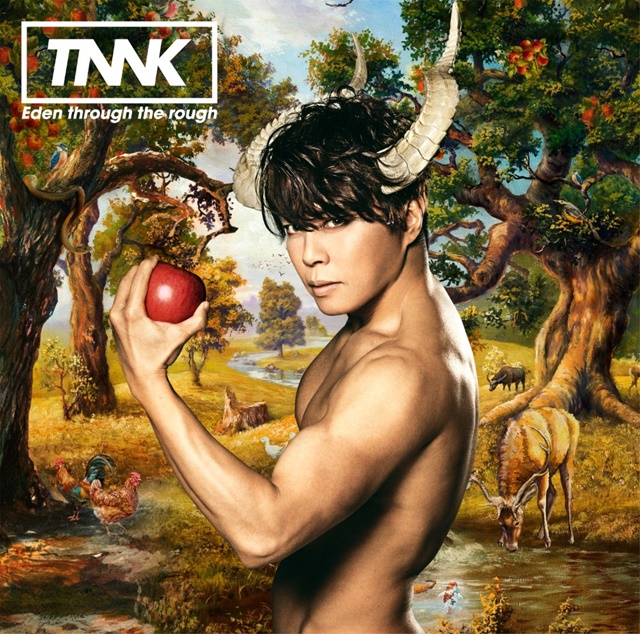 Artist photo: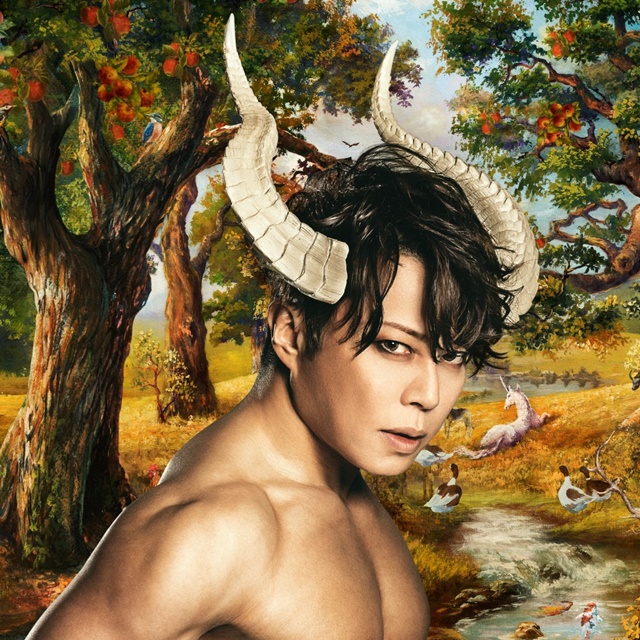 "EDENS ZERO" anime key visual: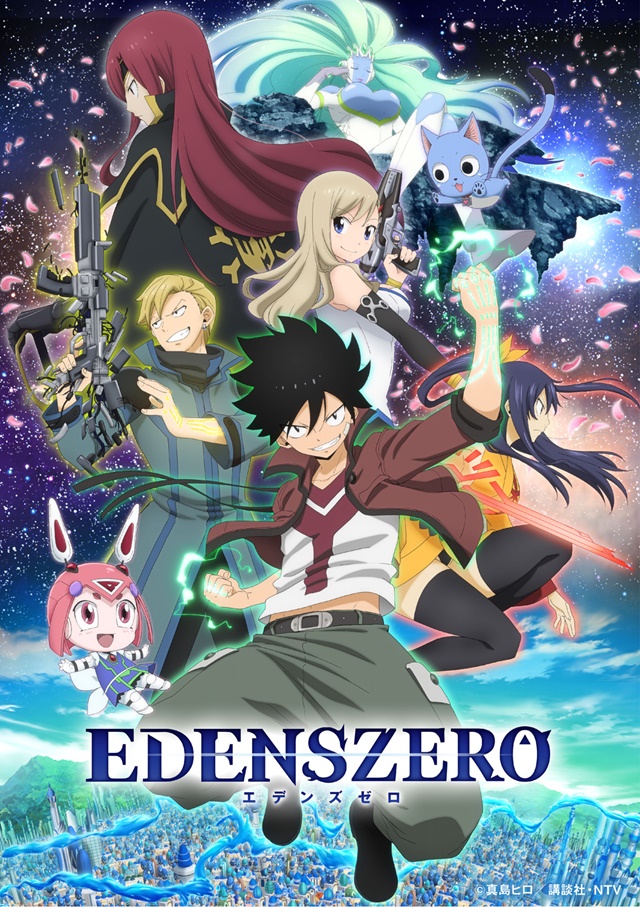 Official trailer:
---
Source: Epic Record Japan news release
©EPIC Records Japan
©Hiro Mashima/KODANSHA, NTV