Le plein d'informations !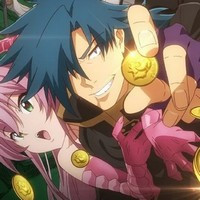 Le site officiel a mis en ligne une vidéo promotionnelle pour l'adaptation animée du manga The Dungeon of Black Company de Yôhei Yasumura. On y apprend que l'anime est prévu pour le mois de juillet sur les chaînes japonaises.
Les nouveaux doubleurs dévoilés sont Satomi Satô et Wataru Takagi qui prêteront respectivement leurs voix à Belza et Boss Goblin.
Ci-dessous, les doubleurs révélés précédemment :
- Katsuyuki Konishi dans le rôle de Kinji Ninomiya
- Misaki Kuno dans le rôle de Rim
- Hiro Shimono dans le rôle de Wanibe
Une illustration promotionnelle a également été publiée. Qu'en pensez-vous ?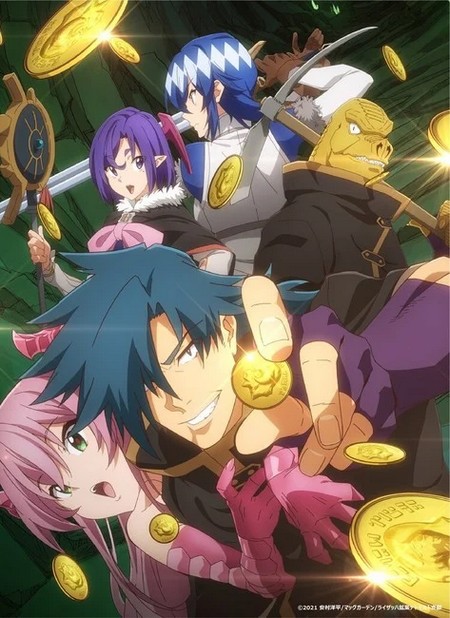 Mirai Minato (Masamune-kun's Revenge) réalisera l'anime The Dungeon of Black Company au sein du studio Silver Link. Deko Akao (Noragami) se chargera du scénario tandis que le design des personnages sera assuré par Yuki Sawairi (Masamune-kun's Revenge). Enfin, la musique sera composée par Taku Inoue.
En France, le manga The Dungeon of Black Company de Yôhei Yasumura paraît chez les éditions Komikku.
Synopsis (éditeur) : Kinji est un bon à rien de classe mondiale. Après de nombreuses opérations financières qui lui ont beaucoup rapporté, il n'a plus besoin de travailler et se délecte de voir les autres se tuer à la tâche. Mais un jour, il est tout à coup transporté dans un autre monde peuplé de créatures humanoïdes. Il se retrouve alors criblé de dettes et il doit travailler dans une mine de pierres magiques. Des horaires interminables aux conditions de vie exécrables, il touche le fond et se retrouve au plus bas de l'échelle sociale. Il découvre cependant un passage secret qui peut le mener vers les profondeurs de la mine où se trouvent les pierres les plus précieuses. Il entraine un collègue dans cette expédition, mais ils tombent vite sur un monstre géant et avide de chair fraiche. Kinji qui a plus d'un tour dans son sac passe un marché avec ce dernier : il les protègera contre les autres monstres et en échange ils le nourriront. Mais dans ce monde, même les plus travailleurs ne sont pas toujours récompensés et Kinji va connaître de nombreuses déconvenues. Excédé contre cet univers esclavagiste, il va lancer une révolte dans son propre intérêt !
Sources : ANN, Site officiel