Don't miss this rare chance to own these vaulted classics. Secure your favorites, pre-orders available now!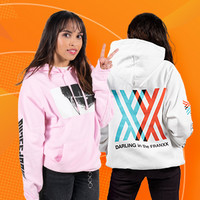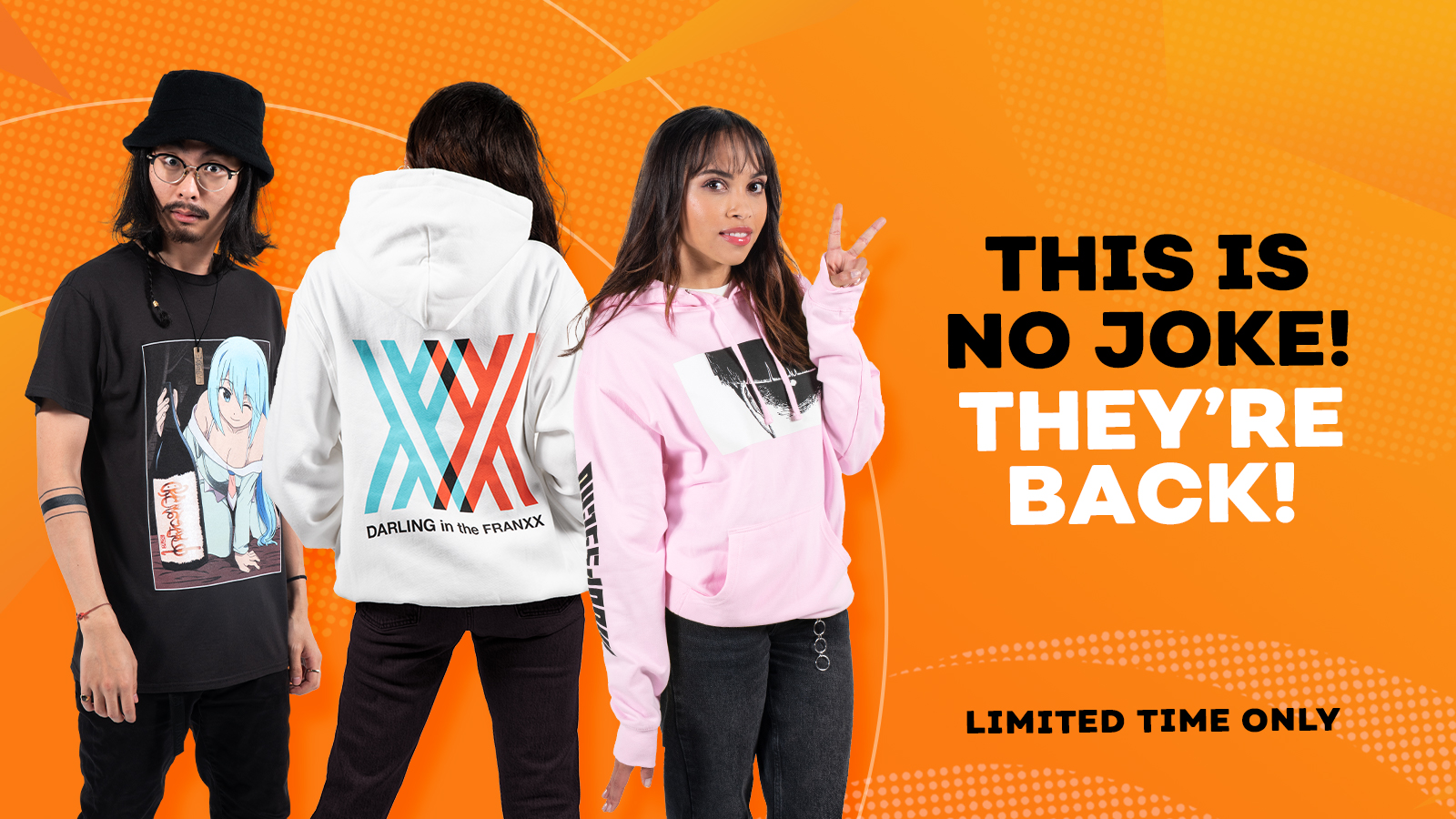 This April Fool's we're not joking around. You read it right--we're bringing back vaulted limited edition fan favorites! We said you'd never see these styles again, but April Fool's! They're back, and for an extremely limited amount of time.
We've reopened the vaults to bring back some of our most popular designs from our past Crunchyroll exclusive apparel collections! Shop previously sold out designs featuring iconic graphics from Darling in the FranXX, Mob Psycho 100, Konosuba, and more!
Shop all CR Store Exclusive Apparel Now!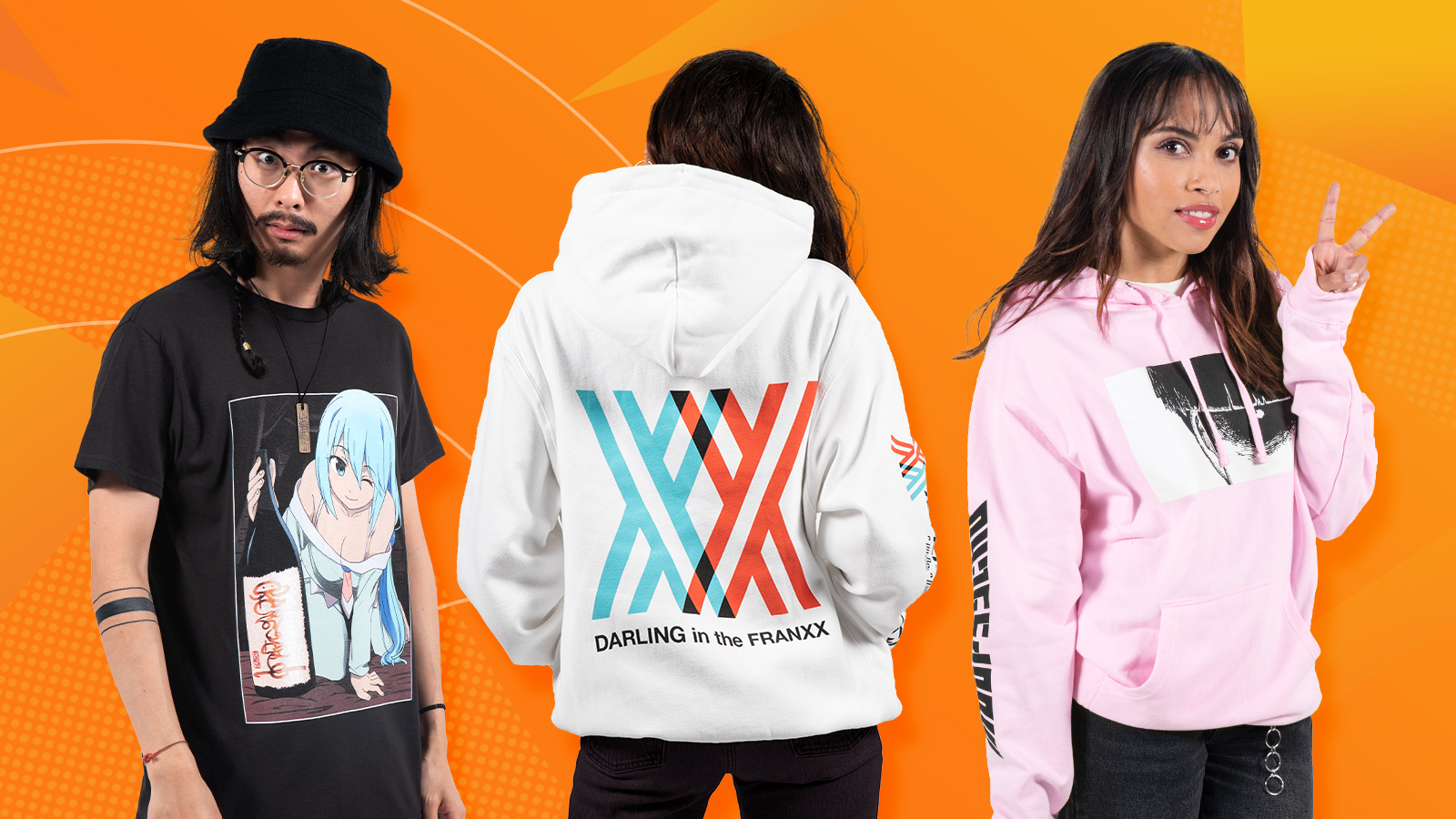 These classics and more are available for pre-order now at the Crunchyroll Store!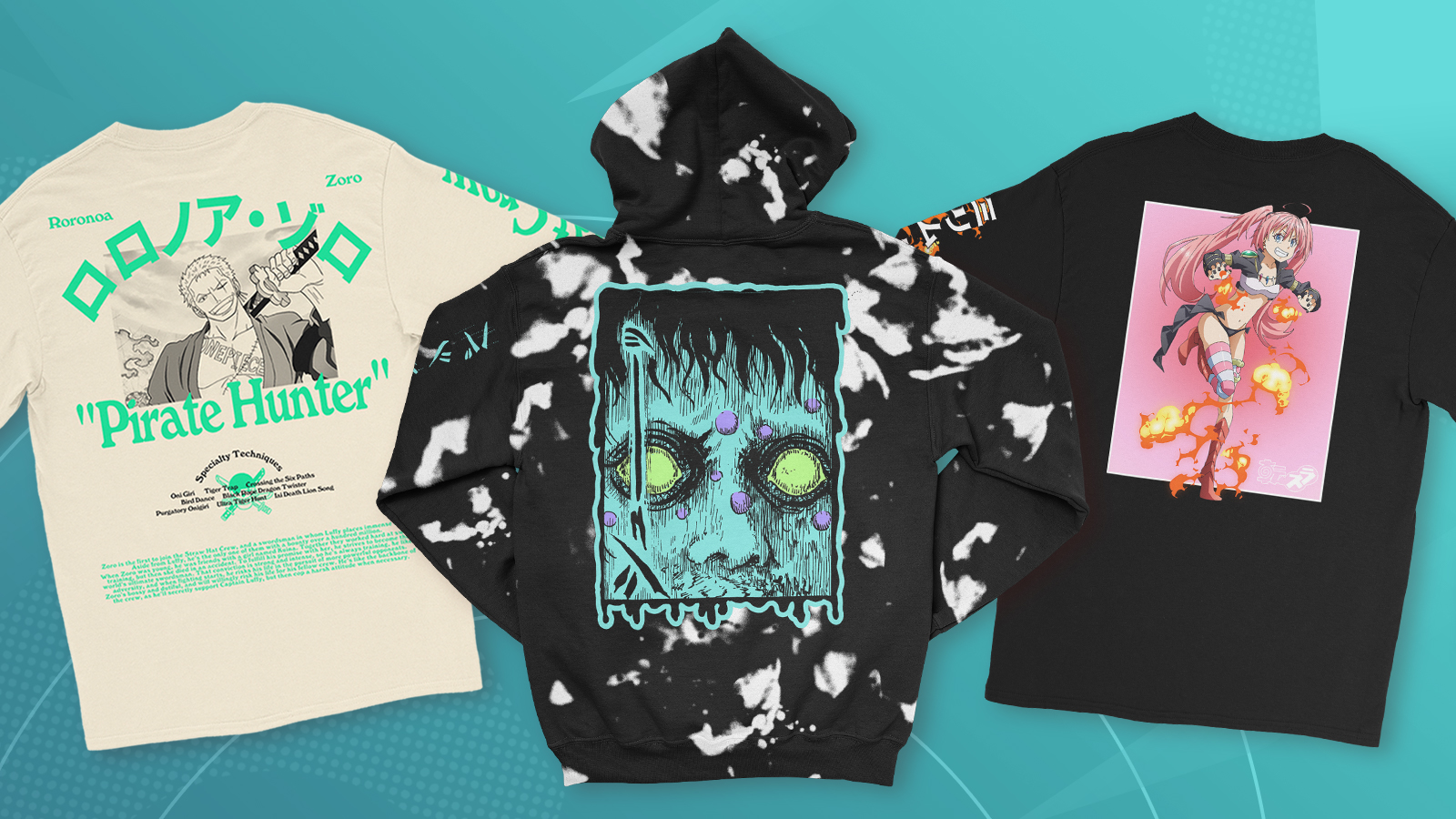 These previously sold out styles will only be available for pre-order until April 12. Don't miss this rare opportunity to own these popular designs before they're gone for good.
>>>Shop our entire apparel collection at the Crunchyroll Store now