La serie se estrenó en Netflix este 8 de abril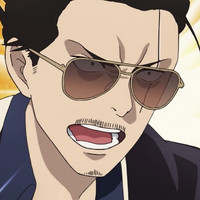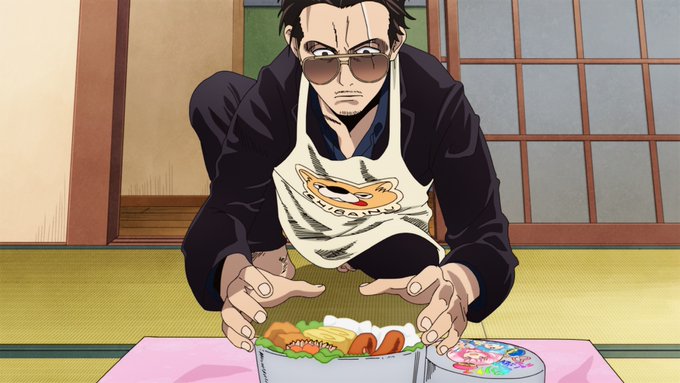 La adaptación al anime del manga The Way of the Househusband de Kousuke Oono acaba de estrenarse en Netflix este 8 de abril, y ya tiene aprobada una continuación. Como se reveló durante un programa especial en directo, la producción de la segunda parte está anunciada, así que podemos esperar más desventuras domesticas en la vida del yakuza retirado.

Pueden ver los cinco capítulos de la primera temporada de he Way of the Househusband, la serie dirigida por Chiaki Kon para J.C. Staff ahora mismo en Netflix.

【速報】
Netflixオリジナルアニメシリーズ
  ????『#極主夫道』????
????????パート2制作決定????????

配信記念LIVE特番内で初解禁!
まだまだ世界にカチコムで!!!#ネトフリアニメ #家事極めるとこうなる pic.twitter.com/hL7EVZgdRE

— Netflix Japan Anime (@NetflixJP_Anime) April 9, 2021
Shizuka Itou interpreta a Miku, la esposa de Tatsu. Kazuyuki Okitsu será Masa, un antiguo subordinado de Tatsu. Kenjiro Tsuda será el encargado de interpretar a Tatsu, el ex-yakuza convertido en amo de casa. Tsuda dirigió e interpretó a Tatsu en el vídeo promocional del manga en acción real de diciembre de 2019.
Chiaki Kon (Sailor Moon Crystal Temporada 3, Devils and Realists, Junjo Romantica) se encarga de dirigir el anime bajo J.C. Staff, siendo Susumu Yamakawa (Back Street Girls: Gokudols) quien supervisó los guiones.
"Tatsu el Inmortal" era un famoso y temido miembro de la yakuza, ahora retirado, que se dedica a ser amo de casa. Pese a que ya se apartó de aquel turbio mundo, siempre acaba metido en problemas, aunque suelan ser más en la zona de la frutería del supermercado que en callejones de mala muerte como antaño.
Oono lanzaba el manga en la web Kurage Bunch de Shinchosa en febrero de 2018 y el pasado junio se ponía a la venta su quinto tomo recopilatorio. Como dato, el manga se hizo con el premio a "Mejor publicación de humor" en los Premios Eisner.
Fuente: Netflix Japan Anime
---