Hub to be released in September in Japan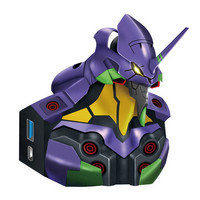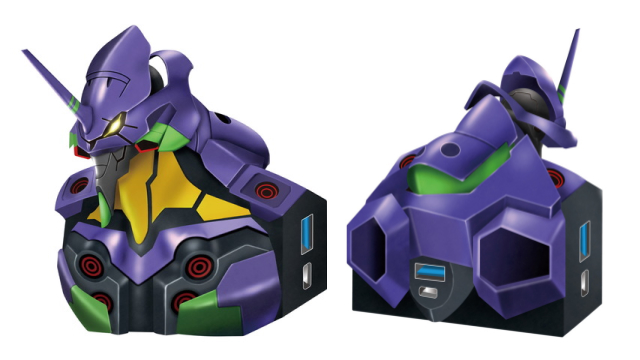 If you've purchased a new laptop in the past few years, particularly any flavor of MacBook or Windows Ultrabook, you've noticed the bothersome lack of USB ports to streamline the body of the laptop, leaving you with one or two of the newer and smaller USB Type-C ports, at best.
To solve the problem with a bit of eye-catching flair, Japanese computer accessory manufacturer Electroys has developed a new USB hub with 3 Type-C and 3 of the more common Type-A 3.0 ports in the shape of the menacing Eva Unit-01. To make the hub even more compelling, it even lights up when plugged in, indicating its activity status. The hub is now up for pre-order until June 30th through the Union Creative online shop in Japan for ¥6578 or $60 USD when converted and planned for release in September.
SOURCES: AnimeAnime! and Union Creative Japan