Tsubasa Sakiyama (Ishikirimaru in Touken Ranbu) stars as Toshizo Hijikata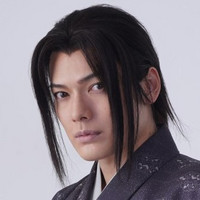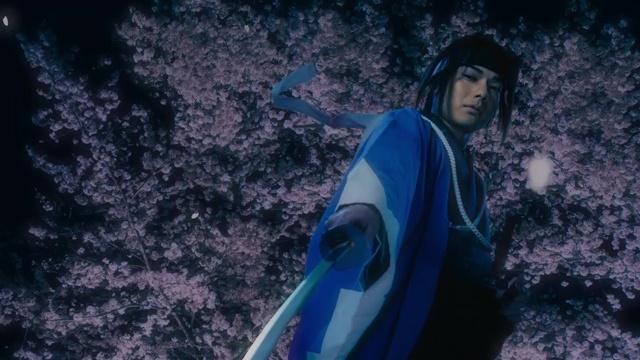 WOWOW, a Japanese premium satellite television station, has announced that a live-action drama series inspired by Idea Factory's popular otome game franchise Hakuoki, will be broadcast and distributed for ten episodes on WOWOWOW Prime and WOWOWOW On Demand. More information about the broadcast and distribution dates will be announced soon.
The franchise released its first game in 2008, 13 years ago, and is still going with various titles. And it has been developed into a variety of multimedia projects, including TV anime, anime films, stage plays, musicals, and comics. It has become a franchise known not only to those who like otome games, but also to those who like TV anime and 2.5-dimensional stage plays, and has been called "a masterpiece in the history of otome games.
31-yesr old Tsubasa Sakiyama (Ishikirimaru in Touken Ranbu, Yusuke Urameshi in Yu Yu Hakusho stage plays) is cast as Toshizo Hijikata, the vice-commander of Shinsengumi, a special police force during Japan's Bakumatsu period. He says, "Frankly speaking, I was very happy. I was glad to be able to play the role of Shinsengumi and Toshizo Hijikata, who have been played by many people. However, there was a lot of pressure because of the popularity of the franchise and the character. Also, this is the franchise's first live-action adaptation, so I had to face the story and the role carefully and play the role with responsibility to those who love Hakuoki, Shinsengumi, and Toshizo Hijikata."
Synopsis:
The turbulent time at the end of the Edo period. A young girl, Chizuru Yukimura, travels from Edo to Kyoto in search of her missing father. What appears in front of Chizuru is "Rasetsu," humans who are turned into insane bloodthirsty killers who perform horrible deeds, and the members of Shinsengumi led by Toshizo Hijikata. Shinsengumi cut down the Rasetsu in an instant. However, Chizuru's father, Tsunamichi, had an inseparable relationship with both Shinsengumi and Rasetsu. Eventually, Chizuru stays at Shinsengumi, searching for her father...
\✨放送・配信決定✨/
『WOWOWオリジナルドラマ #薄桜鬼』

大人気シリーズ「薄桜鬼」が、主演に #崎山つばさ を迎えて実写ドラマ化が決定‼️
さらに、15秒の超特報映像も公開????

崎山つばささんのコメントはこちら⇒https://t.co/SmnoRPe748#WOWOW @tsubasa_skym pic.twitter.com/XmmJzass5F

— WOWOWオリジナルドラマ (@drama_wowow) April 11, 2021
---
Source: WOWOW official website / Twitter
©2021 WOWOW INC.