La revista sacará al mercado una segunda tirada el 30 de abril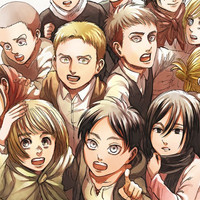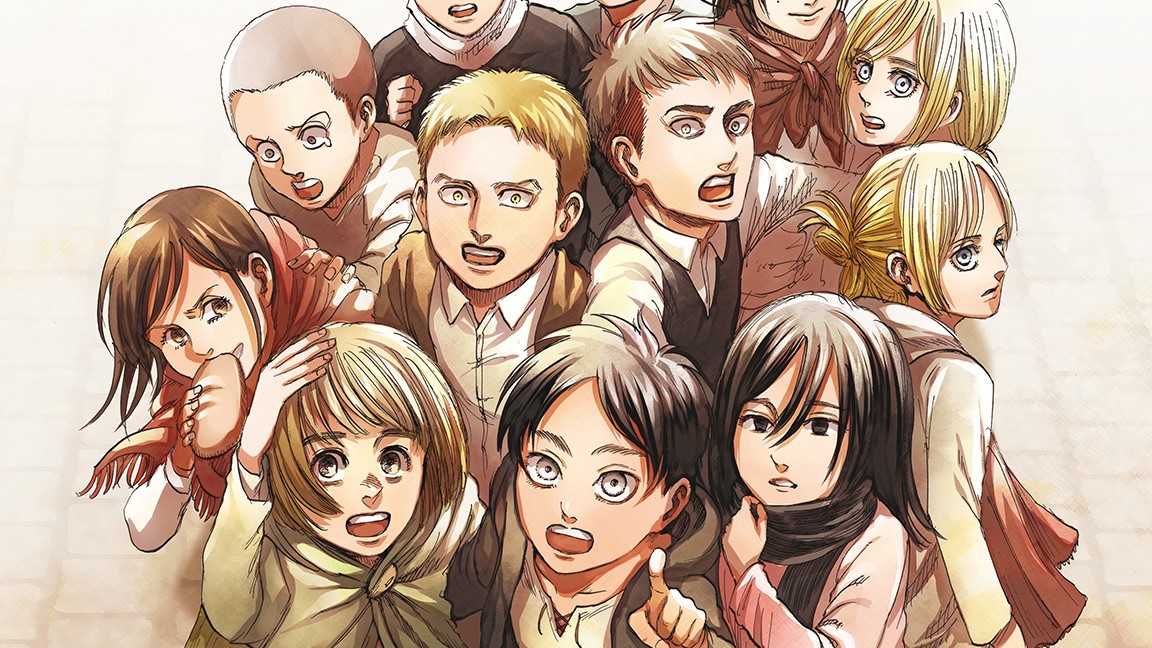 El número de mayo de la revista Bessatsu Shonen Magazine, que incluye el capítulo final de Attack on Titan, se agotó poco después de su salida al mercado el 9 de abril. Esto ha obligado a la editorial Kodansha a hacer una segunda impresión "urgente".
La editorial reportó este marte que la revista ha tenido una demanda muy alta y se ha agotado en todos los puntos de venta. La nueva tirada saldrá a la venta en todo Japón el próximo 30 de abril, para satisfacer la demanda.
La obra de Hajime Isayama concluyó luego de 11 años y 7 meses de serialización. Su volumen compilatorio 34 y último saldrá a la venta el próximo 9 de junio.
Además de la obra de Isayama, el número incluye los siguientes manga:
Flying Witch de Chihiro Ishizuka
The Heroic Legend of Arslan de Yoshiki Tanaka y Hiromu Arakawa
I'm Standing on a Million Lives de Naoki Yamakasa y Akinari Nao
Orient de Shinobu Ohtaka
To the Abandoned Sacred Beasts de Maybe
Tomodachi Game de Mikoto Yamaguchi y Yuki Sato
UQ Holder! de Ken Akamatsu
Magical Girl Risuka de Nisio Isin y Kinu Nishimura

Isayama lanzó su obra en la revista en septiembre de 2019. Su primera temporada de anime se estrenó en abril de 2013. La segunda llegó en abril de 2017 y la primera parte de la tercera temporada se estrenó en julio de 2018, seguida por la segunda parte en abril de 2019. Attack on Titan Final Season se estrenó el pasado 7 de diciembre y cuenta con 16 episodios. El siguiente se estrenará en la próxima temporada de invierno.
Además, el manga ha inspirado varios spin-off, novelas, videjuegos y una película de acción real.
Portada de la Bessatsu Shonen Magazine de Mayo: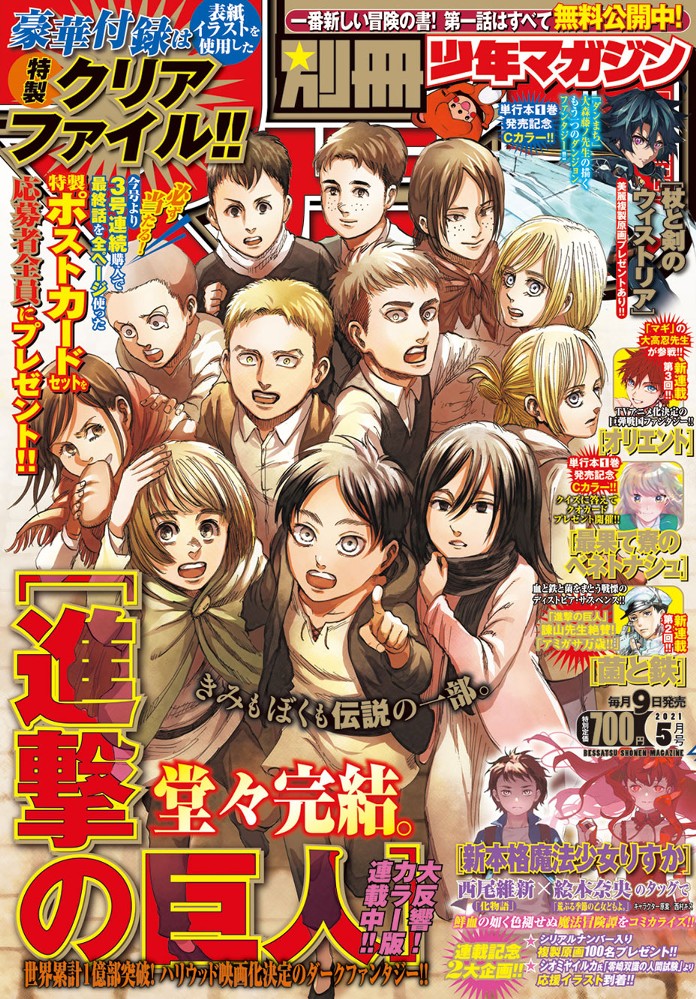 Fuente: Comic Natalie
---