Her second solo single hits stores May 26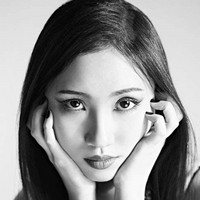 Mayu Maeshima has posted a full music video for her second solo CD single song "ANSWER" on YouTube. The heavy rock tune is now used as the OP theme song for the spring 2021 TV anime Full Dive: This Ultimate Next-Gen Full Dive RPG Is Even Shittier than Real Life!
In August 2015, she joined the contemporary creative unit MYTH & ROID as its first vocalist Mayu. After two-year activities, she left the unit in November 2017 and started her solo activities in 2019. Her first solo CD single song "Long shot" was released in February 2021 and used as the OP theme song for the second cour of the TV anime Re:ZERO -Starting Life in Another World-'s second season.
Her second solo CD single song "ANSWER" is written by AIJ and composed/arranged by ANCHOR. It features her passionate performance with Japanese-English hybrid lyrics about the choices people are confronted with every day, and the struggles to search for answers as "me."
The CD single including the OP song, as well as the ED song "Kisuida!" sung by the anime's four main heroines' voice actresses - Ayana Taketatsu as Reona Kisaragi, Ai Fairouz as Alicia, Shiori Izawa as Mizarisa, and Aoi Koga as Kaede Yuuki -, is set to be released on May 26, 2021.
"ANSWER" MV:
Anime OP movie:
CD jacket:
Anime ED movie:
---
Source: Mayu Maeshima official website
©MAYU MAESHIMA All Rights Reserved.
©Light Tuchihi, PUBLISHED BY KADOKAWA CORPORATION/Ultimate Evolution PARTNERS