Slice-of-life demon lord series is scheduled to begin this summer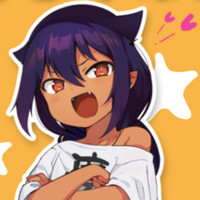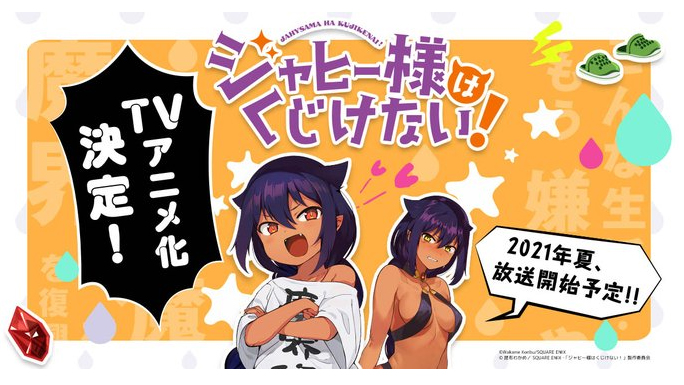 Is their life after being defeated by a magical girl? The Great Jahy thinks so!
Slice-of-life comedy manga The Greay Jahy Will Not Be Defeated! has announced an anime adaptation coming this summer. The series, written and illustrated by Wakame Konbu, is currently running in Square Enix's Monthly Gangan Joker magazine.
The announcement was made via the project's newly-opened official Twitter account. An official website for the anime has also opened.
To celebrate the announcement, Konbu has drawn up some celebratory art of her infernal star and the rest of the series cast:
「ジャヒー様はくじけない!」
アニメ化決定じゃーーーー!!!!!
2021年夏、放送予定!
やったーー!!!!https://t.co/D82Io3CYgP#ジャヒー様はくじけない pic.twitter.com/dr9Rh5iHLz

— 昆布わかめ☆ジャヒー様アニメ化7巻7月20日 (@aconbwakame) April 16, 2021
The Great Jahy Will Not Be Defeated! is currently being released in English via Square Enix Manga and Books. Check out their manga trailer:
The official summary from Square Enix:
The Great Jahy, the Dark Realm's second-in-command, cuts a frightening figure, feared and revered by all. But when a run-in with a magical girl results in the destruction of the precious mana crystal, the Dark Realm falls, transporting the newly puny and powerless Jahy to the human world! Unfortunately, plotting the revival of the Dark Realm from a cramped, crumbling one-room apartment is no easy feat when you have rent to pay and a job to keep!
The Great Jahy Will Not Be Defeated! is scheduled to premiere this summer.
Source: @jahysama_anime on Twitter