"Girls und Panzer das Final" third chapter returns to top 10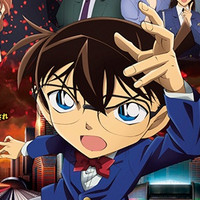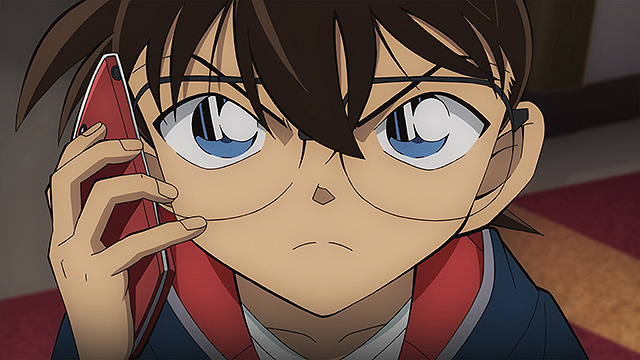 After the one-year postponement, the Detective Conan anime film series' much-awaited 24th feature film Meitantei Conan: Hiiro no Dangan / Detective Conan: The Scarlet Bullet was finally released in Japan on April 16, 2021, then earned an impressive 1.69 billion yen (about 15.6 million USD) on 1,122,000 admissions on its first Saturday and Sunday, making its first-place debut in its first weekend. It was the largest opening weekend record in the 25-year-old Conan anime franchise.
In a three-day total, the 110-minute film earned 2,218,130,800 yen (about 20 million USD) on 1,533,054 admissions, 117.5 percent of that of the previous 23rd film The Fist of Blue Sapphire released in April 2019, which made 9.37 billion yen (86 million USD) from its total domestic run.
Toho, the distributor of the film, has announced that The Scarlet Bullet will not only break the record for the highest-grossing film in the franchise for the eighth consecutive year, but is sure to exceed the 10 billion yen mark for the first time.
The five-time weekend winner, Evangelion: 3.0+1.0 Thrice Upon a Time finally dropped to the second place for the first time in its sixth weekend. The fourth and final installment of the Rebuild of Evangelion film series has earned 7.79 billion yen (72 million USD) by selling 5.08 million tickets since its domestic release on March 8, 2021, becoming the 24th top-grossing Japanese film of all-time.
In its 27th weekend, Demon Slayer: Kimetsu no Yaiba the Movie: Mugen Train dropped one position to fifth. Its cumulative box office gross has reached 39.7 billion yen (367 million USD) with 28.76 million ticket sales. It is expected to surpass the historic 40 billion yen milestone by the end of the upcoming Golden Week holiday (Unless the Japanese government declares a state of emergency again and shut down the theaters).
One of the surprises this weekend is the return of the third chapter of the six-part OVA series Girls und Panzer das Finale to eighth place. Following the very successful first two chapters, the 48-minute latest chapter was released on March 26, then ranked sixth in its first weekend, tenth in its second, and disappeared from the top 10 last weekend.
---
Weekend box office in Japan (April 17-18, 2021)
(ticket sales basis)
1 (new). "Detective Conan: The Scarlet Bullet" - 2.2 billion yen
2 (1). "Evangelion: 3.0+1.0 Thrice Upon a Time" - 7.79 billion yen
3 (2). "Signal: Long-Term Unsolved Case Investigation Team: The Movie" - 590 million yen
4 (3). "Monster Hunter" - 1/08 billion yen
5 (4). "Demon Slayer: Kimetsu no Yaiba the Movie: Mugen Train" - 39.7 billion yen
6 (5). "Okusama wa Toriatsukai Chuui" - 1.07 billion yen
7 (6). "Damasie no Kiba" - 570 million yen
8 (-). "Girls und Panzer das Final third chapter" - 380 million yen
9 (8). "Hanataba mitai na Koi wo Shita" - 3.67 billion yen
10 (7). "Tom and Jerry" - 730 million yen
"Detective Conan: The Scarlet Bullet" trailer:
---
©2020 Gosho Aoyama/Detective Conan Production Committee