The second volume hits Japanese stores today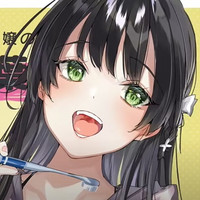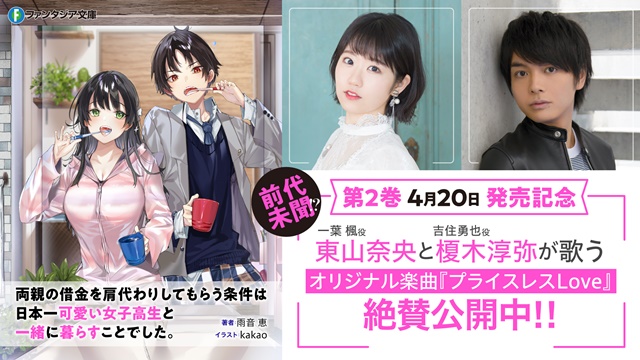 To promote the release of the second volume of Megumi Amane's romantic comedy light novel series Ryoshin No Shakkin wo Katagawari Shitemorau Jouen wa Nipponichi Kawaii Joshikousei to Issho ni Kurasu Kotodeshita. (The only condition of being paid for my parents' debt is to live with the prettiest high school girl in Japan.) today, KADOKAWA has posted a special PV featuring the theme song "Priceless Love" performed by Nao Toyama as the main heroine Kaede Hitotsuba and Junya Enoki as the male protagonist Yuya Yoshizumi.
The novel's first volume was released from KADOKAWA's Fujimi Fantasia Bunko imprint on December 19, 2021 (The English title printed on its cover is I'm Gonna Live with You Not Because My Parents Left Me Their Debt But Because I Like You). It is very rare for a light novel, which has not yet been animated, to have an original theme song.
Synopsis:
High school student Yuya Yoshizumi is forced to repay the debts of his parents, who have fled overseas. The one who comes to save him is his classmate, Kaede Hitotsuba, the daughter of the company president, and its only condition is to live with her. Kaede, who is so cute that she won first place in the national high school girls' beauty contest, tries to bathe with Yuya and wash his back, even sleep beside him... While trying not to get carried away with her, the more Yuya learns about Kaede's innocent smile that she doesn't show to anyone else and the side of her that works hard without being seen, the more he falls in love with her.
Novel 1st volume cover: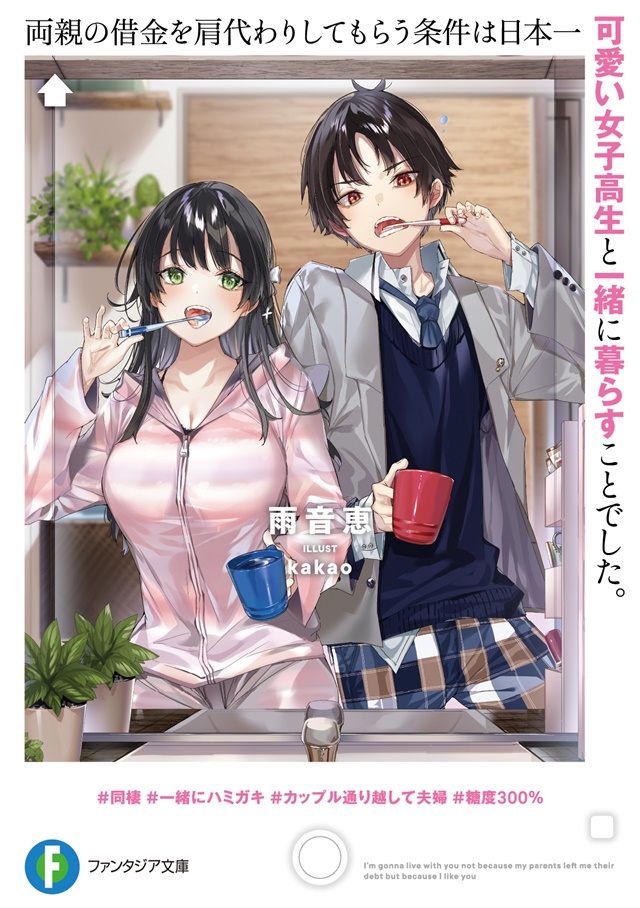 2nd volume: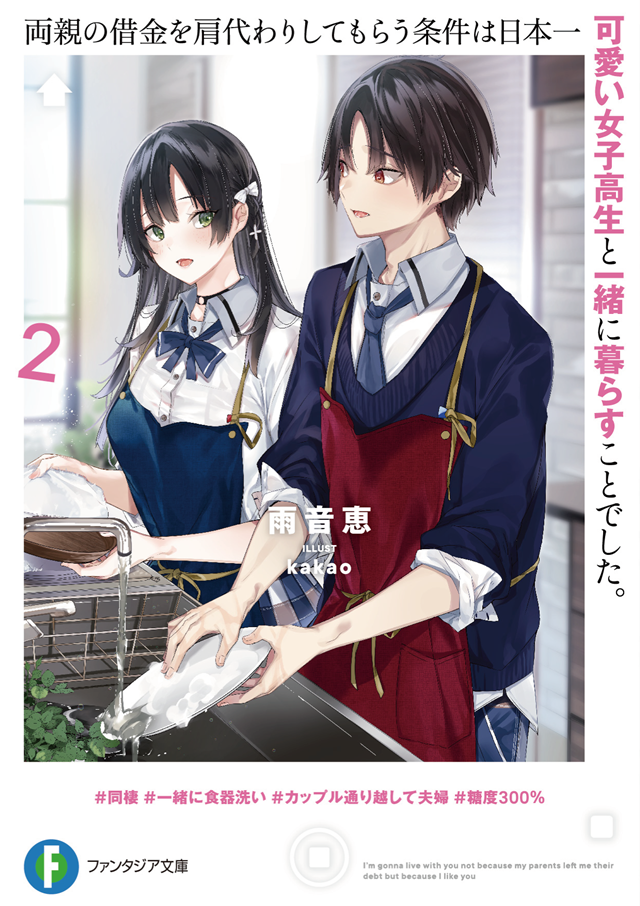 ---
Source: KADOKAWA press release
© KADOKAWA CORPORATION 2021