They are both from Fukuoka and have the same blood type, A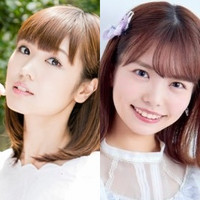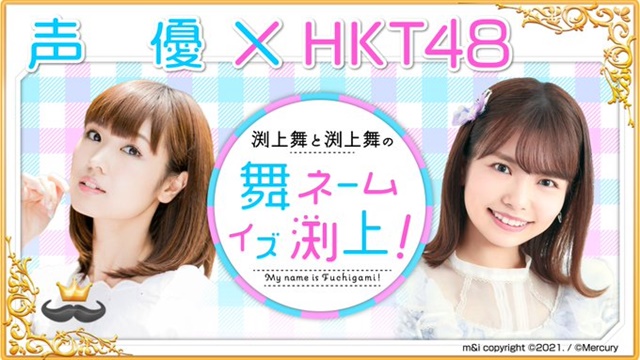 Voice actress Mai Fuchigami (Miho Nishizumi in Girls und Panzer) and the girl idol group HKT48 member Mai Fuchigami will host a new web radio program "Mai Fuchigami and Mai Fuchigami's My Name is Fuchigami!" together for the first time. It will be streamed on the Internet radio station "Onsen" on May 28.
They share the same name with the same Chinese characters, are both from Fukuoka Prefecture, and have the same blood type, A. According to Tokyo Sports' article in May 2015, when HKT48's Fuchigami ranked 15th in the preliminary ranking of the "AKB48 41st Single Election," some fans mistakenly sent congratulatory messages to voice actress Fuchigami's Twitter account. Then voice actress Fuchigami had to apologize to them for causing the misunderstanding. Since then, voice actress Fuchigami has added "声優" (voice actor) to her Twitter name.
The program will be streamed as part of "Onsen King Waku," a special program that tries out various programs and new projects. And May 28 is also thee birthday of voice actress Fuchigami. HKT48 member Fuchigami writes on Twitter, "A long-time dream come true..."
The program is accepting emails from fans at this address: [email protected], and the recommended hashtag on the Twitter is #渕上舞と渕上舞.
なんと #音泉 さんにて声優の渕上舞さんとの番組が配信決定いたしました????✨

同姓同名の #渕上舞 さんと、初共演!
長年の夢が叶います…????????#渕上舞と渕上舞 #音泉キング@onsenradio @fuchigami_mai https://t.co/bsvO2V4VZ5

— 渕上舞(HKT48) (@maichan_F_0921) April 25, 2021
---
Source: Onsen official website, HKT48 member Mai Fuchigami Twitter
©Internet Radio Station "Onsen"