The final day performance without an audience will be streamed on the web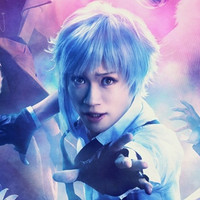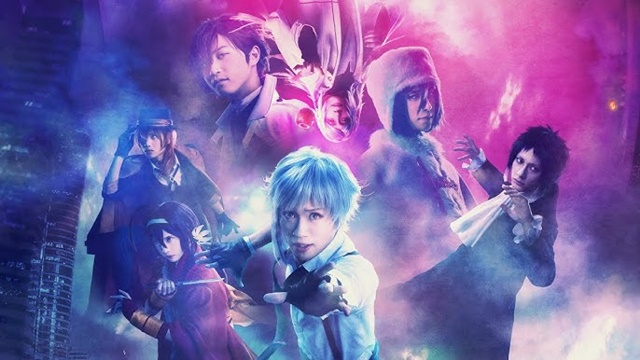 The official website for the stage play adaptation of the 2018 film Bungo Stray Dog DEAD APPLE has posted a three-minute digest clip introducing its main cast members' stage performance.
Bungo Stray Dogs is an action mystery seinen manga series written by Kafka Asagiri and illustrated by Sango Harukawa. Its TV anime adaption animated by Bones was aired for three seasons with a total of 36 episodes from April 2016 to June 2019. After the second season was aired, an all-new feature film Bungo Stray Dogs DEAD APPLE was released on March 3, 2018, making 550 million yen from its domestic run.
As the fifth show from the stage play series, Bungo Stray Dos on Stage DEAD APPLE was first performed at COOL JAPAN PARK OSAKA WW hall in Osaka from April 16 to 18, 2021. For the first time, the manga's original story writer Kafka Asagiri provided a script for the play, which unfolds with plenty of new aspects and episodes that were not revealed at the time of the film's release.
However, on the play's opening day at its Tokyo venue, Ninon Seinenkan, on April 23, the Japanese government issued the declaration of a state of emergency covering four prefectures including Tokyo. As a result, the organizer decided to cancel its performances from April 28. Only the scheduled final day performance on May 5 will be live-streamed without audience on Streaming + and PIA LIVE STREAM.
Digest:
CM:
Flyer visuals: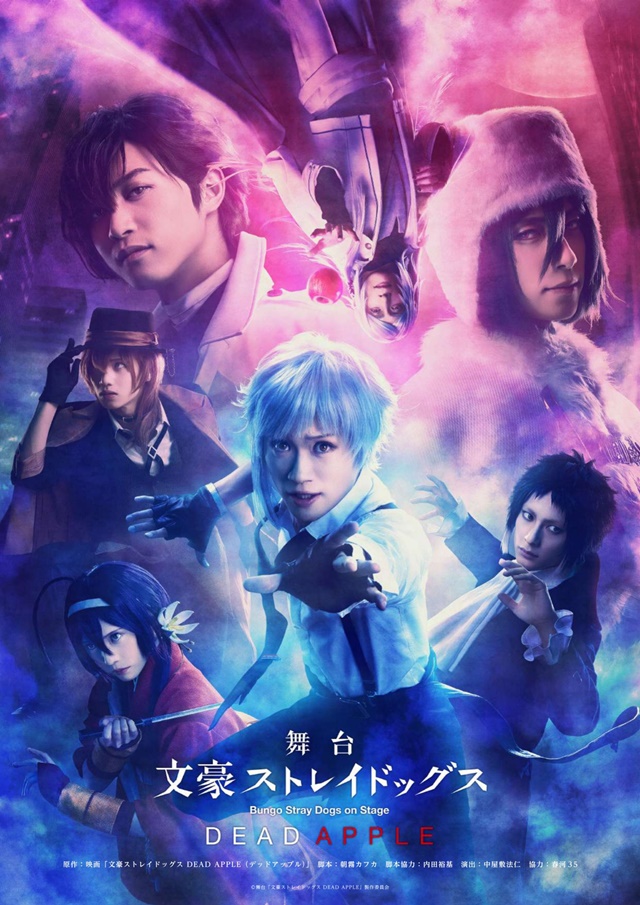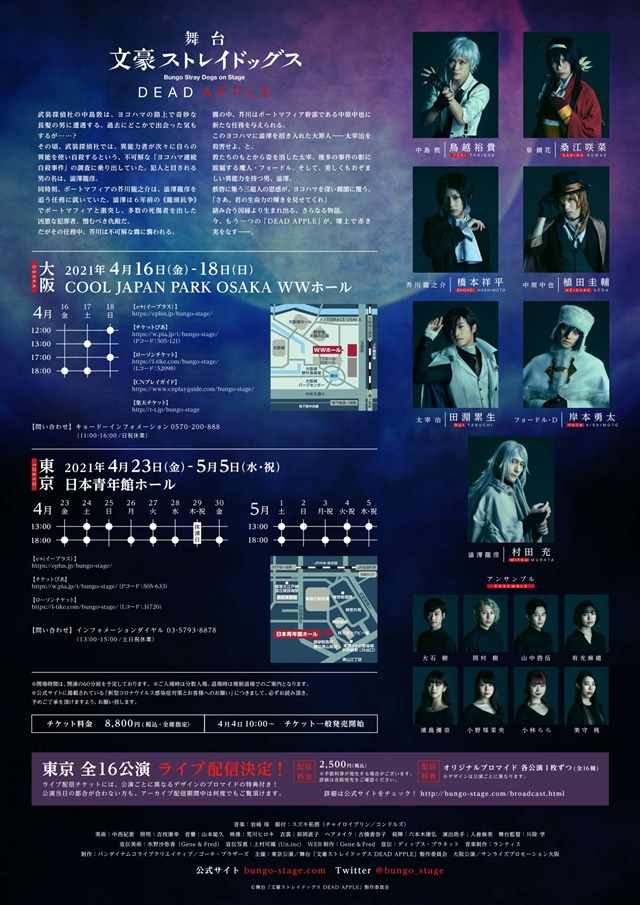 ---
The TV anime's all episodes, the OVA episode "Walking Alone" (bundled with manga's 13th volume), and the film DEAD APPLE are available on Crunchyroll.
Synopsis:
Kicked out of his orphanage and on the verge of starving to death, Nakajima Atsushi meets some strange men. One of them, Dazai Osamu, is a suicidal man attempting to drown himself in broad daylight. The other, bespectacled Kunikida Doppo, nervously stands by flipping through a notepad. Both are members of the "Armed Detective Agency" said to solve incidents that even the military and police won't touch. Atsushi ends up accompanying them on a mission to eliminate a man-eating tiger that's been terrorizing the population...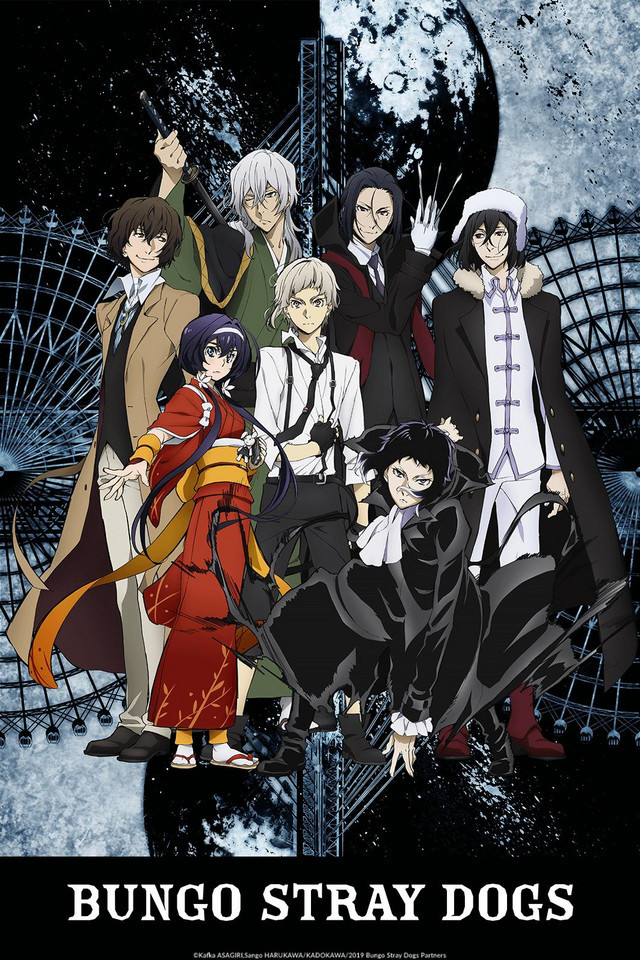 ---
Source: "Bungo Stray Dogs" stage play official website
© Bungo Stray Dos on Stage DEAD APPLE Production Committee
© Kafka ASAGIRI, Sango HARUJAWA/KADOKAWA/2019 Bungo Stray Dogs Partners