Setsuo Ito is confirmed to reprise his role as Shigeo Kageyama, aka "Mob"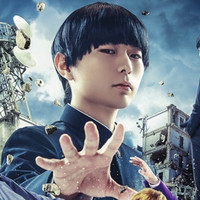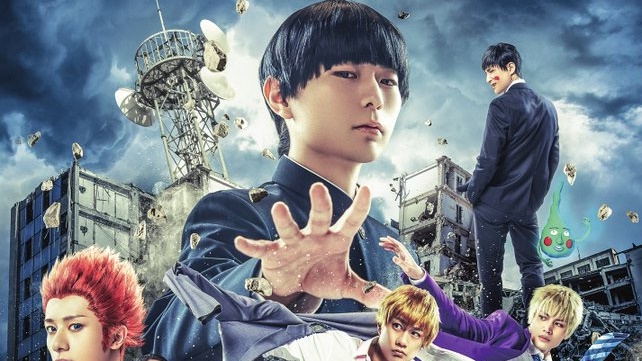 It is confirmed today that Butai Mob Psycho 100 ~Gekitotsu! Tsume Dai-nana Shibu (Stage Play Mob Psycho 100 ~Crash! Craw 7th Division~), the third show in the stage play adaptation project inspired by ONE (One-Punch Man)'s action comedy manga, is set to be performed at Hulic Hall Tokyo in Tokyo from August 6 to 15, 2021. It will have been three years since the previous second show Mob Psycho 100 ~Ura tai Ura ~ (The back vs. The back) in September 2018.
The previous two shows' writer/director Keita Kawajiri (Cells at Work! stage play) is set to return. And Setsuo Ito, who voiced the character in the manga's TV anime adaptation from 2016 to 2019, is confirmed to reprise his role again.
The third show's story is based on the manga's third "Ritsu" arc, which was told from its 20th to 33rd chapters. Ritsu Kageyama has been secretly suffering from a complex with his older brother who has psychic powers. He accidentally awakens her own hidden psychic powers. However, Ritsu is taken away by a man who claims to be the leader of a shady secret organization called "Craw." In order to get Ritsu back, Mob and his friends go to the seventh division of "Craw," but the adult psychics attack them without mercy...
Key visual: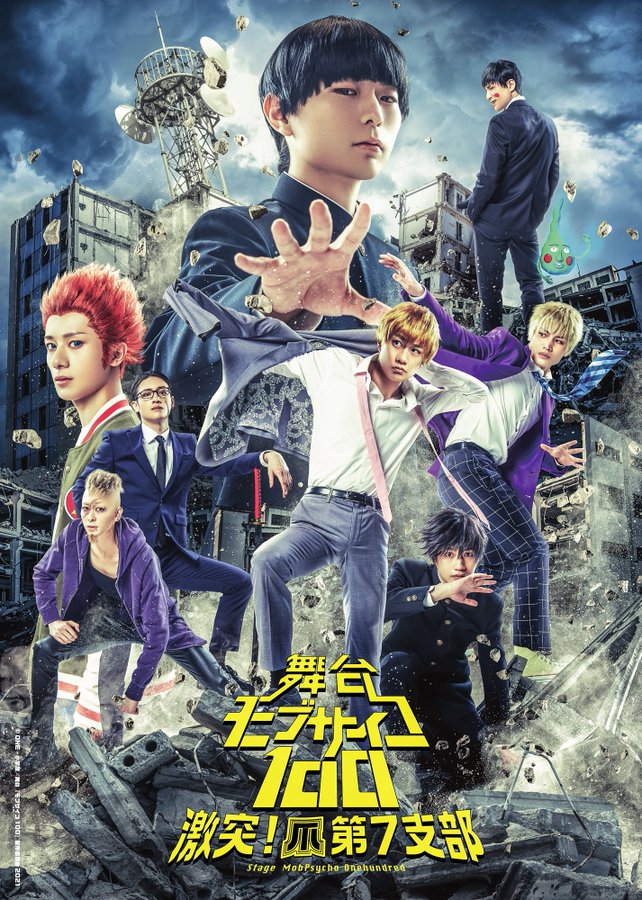 Main cast:
Shigeo Kageyama: Setsuo Ito
Teruki Hanazawa: Takuya Kawarada
Ritsu Kageyama: Gaku Matsumoto
Ekubo: Takeshi Nadagi
Shou Suzuki: Seiichiro Nagata
Yusuke Sakurai: Yuki Kamizato
Megumu Koyama/Takeuchi: Ryosei Tanaka
Ishiguro: Masaru Hotta
Matsuo: Shogo Amaha
Takeshi Hoshino: Takuto Nakajima
Go Asahi: Masahiro Sugiyama
Rei Kurosaki/Mukai: Riona Kato Arataka
Reigen: Ryoma Baba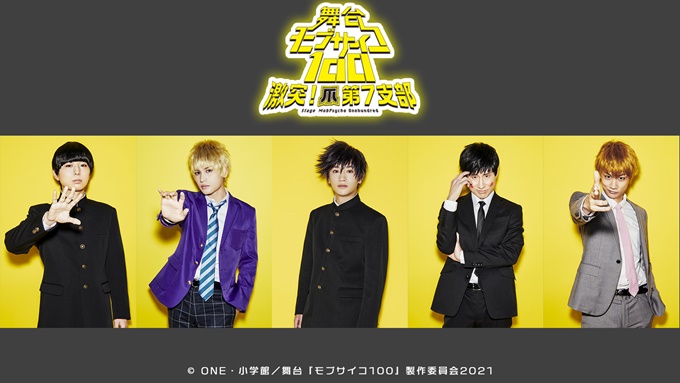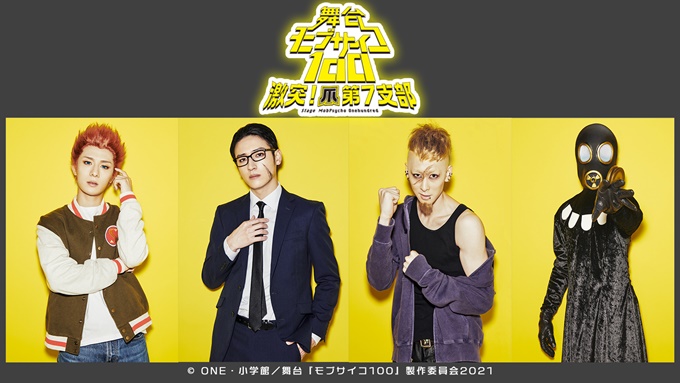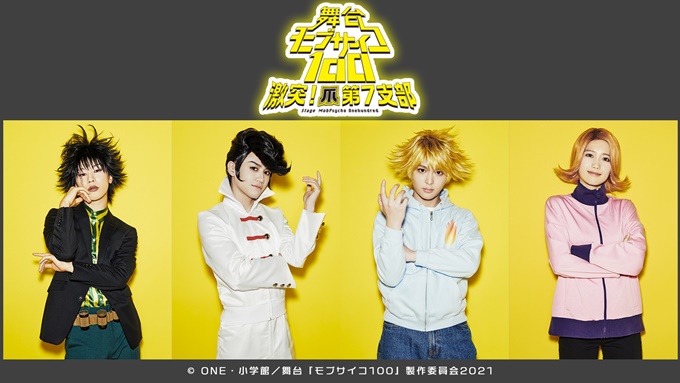 【第3弾上演決定!】
舞台『モブサイコ100』~激突!爪第7支部~
原作:原作/ONE『モブサイコ100』(小学館「マンガワン」連載)
脚本・演出:川尻恵太

日程:2021年8月6日(金)~8月15日(日)
劇場:ヒューリックホール東京https://t.co/48dI1B3TMr#モブサイコ100 pic.twitter.com/DLq49YBUVR

— 舞台『モブサイコ100』 (@mobpsycho_stage) May 12, 2021
PV for the first show in January 2018:
---
Source: "Mob Psycho 100" stage play official website / Twitter
© ONE, Shogakukan/Stage Play "Mob Psycho 100" Production Committee