Tarusuke Shingaki, Yuki Kuwahara, Yuko Kaida newly join the Japanese cast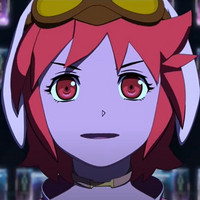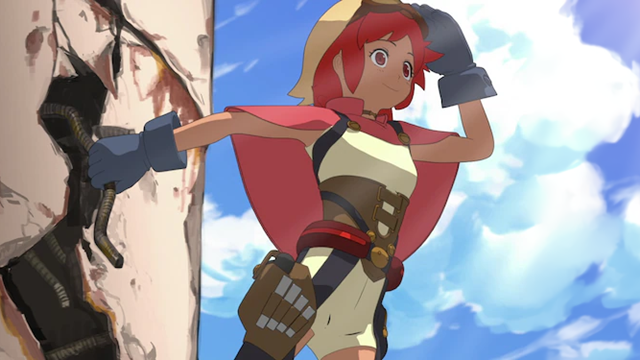 Netflix's US and Japanese official YouTube channels have started streaming two-minute full trailers for its forthcoming four-episode original anime series Eden, directed by Yasuhiro Irie (Fullmetal Alchemist: Brotherhood). In addition to announcing its worldwide premiere on May 27, 2021, the clip introduces the mysteries of "EDEN," a world of only robots.
Synopsis:
In a distant future lies a city known as "EDEN", barren of humans for thousands of years. Robots have been the only form of existence since. A human baby girl, Sara, awakes from stasis, questioning all they were taught to believe. No longer an ancient myth, two robots E92 and A37 become her surrogate parents, raising her in a safe haven outside EDEN. Who is Sara, and if humans have not existed for a long time, where and why did she appear? Join the 3 unlikely bunch on their journey to discover the truth.
Japanese trailer:
Japanese voice cast:
Sara: Marika Takano
E92: Kentaro Ito
A37: Kyoko Hikami
S566: Tarusuke Shingaki
Zero: Koichi Yamadera
Zurich: Yuki Kuwahara
Genèvea: Yuko Kaida
English trailer:
English voice cast:
Sara: Ruby Rose
E92: David Tennant
A37: Rosario Dawson
S566: JP Karliak
Zero: Neil Patrick Harris
Zurich: Cassandra Lee Morris
Genève: Julie Nathanson
New Japanese key visual: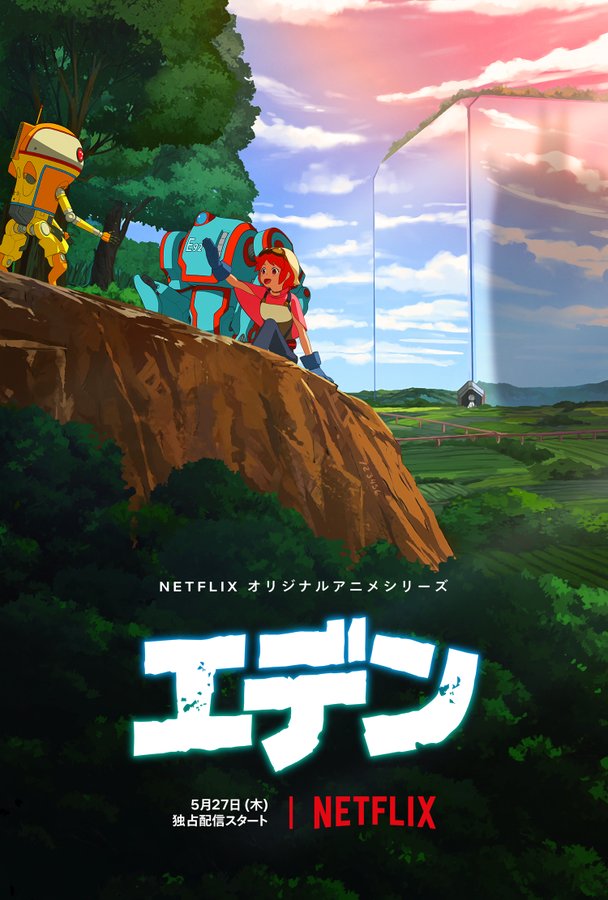 ロボットだけが暮らす世界<エデン>????
すでに滅亡した人類は
有害な悪の存在とされていた—。

ロボットの両親に育てられた
この世界でただ1人の人間・サラの冒険と
家族の絆の物語が始まる????

Netflixオリジナルアニメシリーズ
『エデン』は5月27日より
全世界独占配信スタート????#ネトフリアニメ pic.twitter.com/faSAf4d5bv

— Netflix Japan Anime (@NetflixJP_Anime) May 12, 2021
Main staff:
Director: Yasuhiro Irie
Character Design: Toshihiro Kawamoto
Screenplay: Kimiko Ueno
Concept Design: Christophe Ferrera
Art Director: Clover Xie
Music: Kevin Penkin
Producer: Justin Leach
Animation Production: CGCG
---
Source: Netflcx offciial YouTube cahnnel (Japan, US), Netflix Japan Anime official Twitter