Mamoru Miyano: "I am sure that this film will also bring warm feelings to your heart."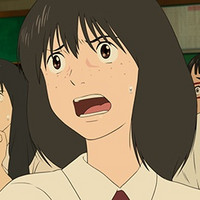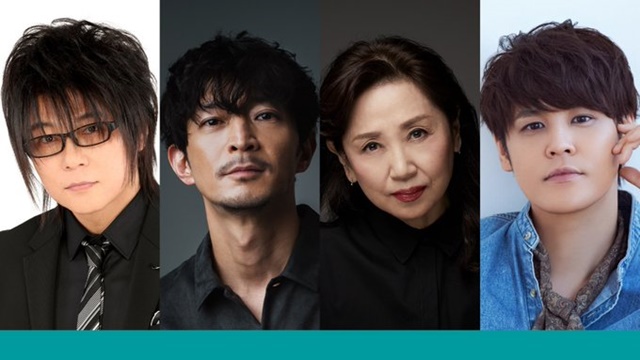 UPDATE 5/14/21: Updated the film release date of July 16 per the announcement from Studio Chizu.
The official website for Ryu to Sobakasu no Hime / BELLE, the upcoming new anime film by Mamoru Hosoda (The Girl Who Leapt Through Time, Summer Wars) announced four new cast members today, as well as announced that the movie will release in Japan on July 16.
/
㊗️公開日決定✨
\

????『#竜とそばかすの姫』の
公開日が7月16日(金)に決定しました❗

この夏、細田守監督渾身の最新作が
ついに、ベールを脱ぎます!!

公開までお楽しみに❗#細田守#スタジオ地図 pic.twitter.com/p65EizB3QB

— 『竜とそばかすの姫』細田守最新作@スタジオ地図 (@studio_chizu) May 14, 2021
The film's story is set in the Internet virtual world "U," where more than 5 billion people gather. Toshiyuki Morikawa (Kazuma Soma in Fruits Basket) is cast as Justin, the leader of Justice, a vigilante group that is trying to uncover the identity of the dragon that is disrupting the order of the "U." Kenjiro Tsuda (Seto Kaiba in Yu-Gi-Oh!) is cast as comtemporary artist Jelinek, a candidate for the identity of the dragon. Mami Koyama (Kei in AKIRA) is cast as Swan, a noblewoman living in a mansion who also becomes a suspect in the "search for the dragon's identity." And Mamoru Miyano (Light Yagami in Death Note) is cast as Hitokawamuitaro / Guttokoraemaru (double role), a YouTuber duo popular among children, who make the event exciting.
Morikawa says, "I am very happy and honored to join director Mamoru Hosoda's new film. Since I'm the same age as him, and we've walked through the same period of time in the animation and voice acting industries, our feelings match very well." and Miyano adds, "Director Hosoda's films are stories that give us deep "love" and the "courage" to look forward. I am sure that this film will also bring warm feelings to your heart."
The film depicting the growth of Suzu, a 17-year-old high school student, is now set to open in Japan in July 2021 (This schedule may change depending on the status of COVID-19 pandemic in Japan).
/
????『#竜とそばかすの姫』
豪華声優陣 出演決定❗️
\#森川智之 #津田健次郎 #小山茉美 #宮野真守
豪華声優陣が、
超巨大インターネット世界<U>を彩る個性豊かなキャラクターたちを演じます✨

森川さん&宮野さんコメント????https://t.co/K8dZTZqb9n#細田守 監督#2021年7月公開#スタジオ地図 pic.twitter.com/56PMCGfKpu

— 『竜とそばかすの姫』細田守最新作@スタジオ地図 (@studio_chizu) May 14, 2021
Trailer:
Japanese poster visual: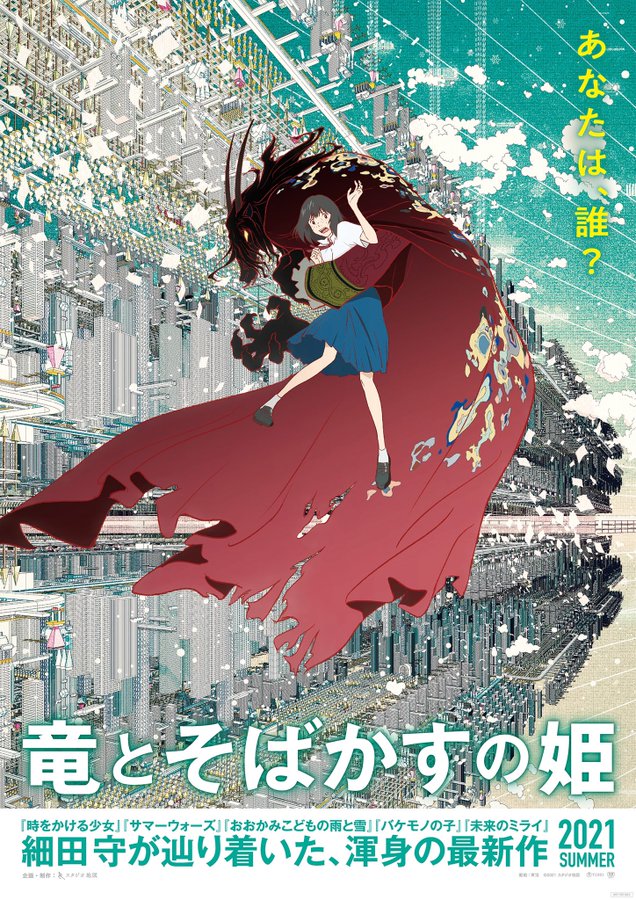 ---
Source: "Ryu to Sobakasu no Hime / BELLE" official website / STUDIO CHIZU Twitter
©2021 STUDIO CHIZU