Ono: "I hope we can create our own 'TRD' together with you."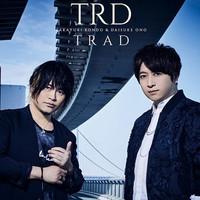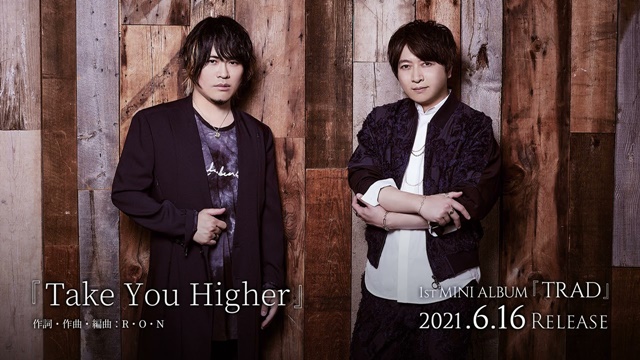 The official website for TRD, a technologic vocal unit newly formed by two popular anime voice actors - Takayuki Kondo (Shuichiro Oishi in The Prince of Tennis) and Daisuke Ono (Jotaro Kujo in JoJo's Bizarre Adventure) -, has posted a short version music video for "Take You Higher," the lead track from their debut mini album "TRAD."
The song is written/composed/arranged by singer-songwriter R・O・N (STEREO DIVE FOUNDATION), who has collaborated with various anison singers/voice actors, such as Tatsuhisa Suzuki, JAM Project (and its member Hironobu Kageyama and Masaaki Endoh's solo songs), Daisuke Namikawa, Kensho Ono, and Showtaro Morikubo.
Ono previously explained that the unit's name TRD came from the word 'traditional.' "But This does not mean that we are bound by tradition. We named it with the idea of creating a new tradition from here. I hope we can create our own 'TRD' together with you." Their debut album "TRAD" is set to be released from Pony Canyon on June 16, 2021.
"Take You Higher" short MV:
"Vermillion Phenix" sound-only preview:
First press limited edition CD jacket: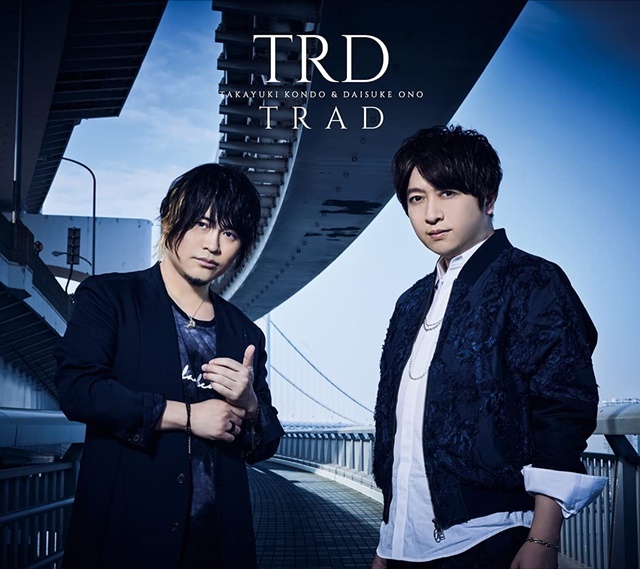 Standard edition: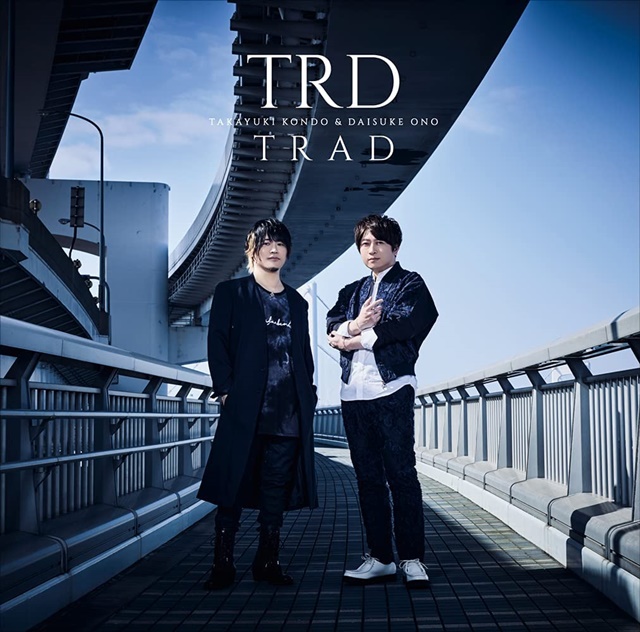 ---
Source: TRD official website
©PONY CANYON ALL RIGHTS RESERVED