22-year-old Nagisa Sekimizu stars as high school girl Mai Natsuha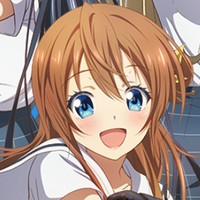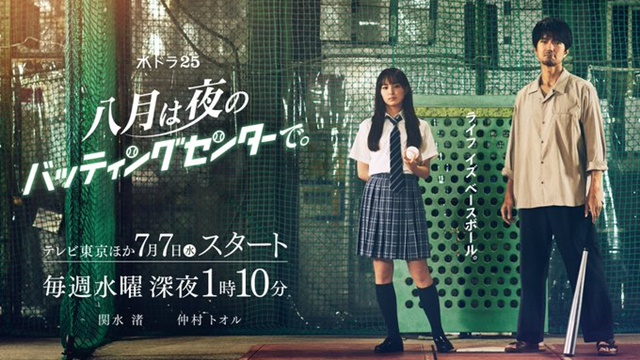 Hachigatsu wa Yoru no Batting Center de / At the batting center at night in August, a live-action TV drama inspired by Akatsuki's girls high school baseball-themed smartphone game Hachigatsu no Cinderella Nine / Cinderella Nine, is set to premiere on TV Tokyo on July 7, 2021.
As you can see from the title change, the story is completely different from that of the game and anime. The story of the TV drama is set a batting center in Tokyo. Mai Natsuha (Nagisa Sekimizu / 22), a high school girl who takes a part-time job during her summer vacation, and Tomohiro Ito (Toru Nakamura / 55), a former professional baseball player who claims that he can tell what kind of problems a person has just by swinging a bat, solve the problems of the women who visit the batting center by discussing their lives in terms of baseball.
Sekimizu previously played the main heroine Nana Inohara in the live-action film adaptation of Yuki Ando's shoujo manga Machida-kun no Sekai in June 2019. This drama's Mai Natsuha is her first leading role in a serial TV drama. She says, "It's my first time to play the leading role in a drama, so I'm under a lot of pressure, but I'm going to do my best so that I can enjoy myself playing Mai and everyone who watches will enjoy themselves too!"
⚾️ーーーーーーー⚾️
ドラマ「#ハチナイ」
タイトル&キャスト
ついに発表!!!
⚾️ーーーーーーー⚾️

ドラマ「八月は夜のバッティングセンターで。」#関水渚&#仲村トオル W主演
この夏、 これまでにない"ベースボール・ヒューマンドラマ"が開幕✨https://t.co/JB2isf4xMF pic.twitter.com/Ldrto62Kg4

— ドラマ「八月は夜のバッティングセンターで。」⚾️テレビ東京【公式】 (@tx_hachinai89) May 17, 2021
---
The TV anime Cinderella Nine was aired for 12 episodes from April to July 2019. Susumu Kudo (Mardock Scramble, Minami Kamakura High School Girls Cycling Club) served as director, alongside series composition writer Jin Tanaka (Go! Princess PreCure, Laid-Back Camp) and anime character designer Takayuki Noguchi (Ro-Kyu-Bu!, Angel's 3Piece!). TMS Entertainment (Detective Conan, Lupin The Third) worked on anime production. All 12 episodes are available on Crunchyroll.
Synopsis:
When Arihara Tsubasa enters Rigahama Municipal High School and learns that it has no baseball club, she starts up the Girls' Baseball Club on her own. Drawn to the club are girls who have never played baseball before, girls who once played it but quit, and girls who are constantly tackling great challenges. The Rigahama Girls' Baseball Club races through the trials of youth, periodically clashing and quarreling, but supporting each other all the way! And so begins the hottest summer the world has ever known...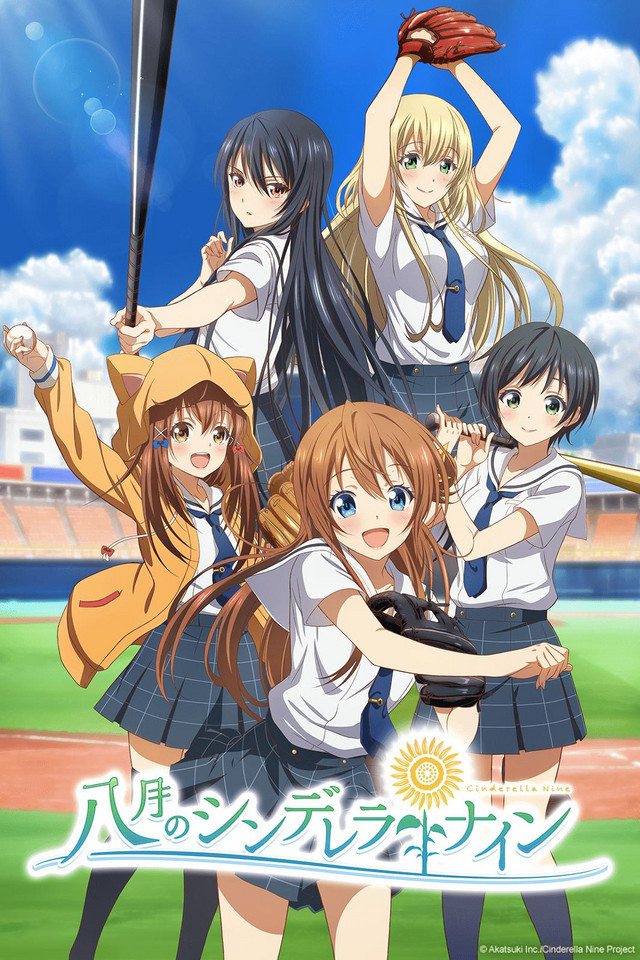 ---
Source: Hakuhodo Kettle press release, TV drama's official Twitter
©︎"Hachigatsu wa Batting Center de" Production Committee
© Akatsuki Inc./Cinderella Nine Project