A limited number of newly drawn art graphs will be sold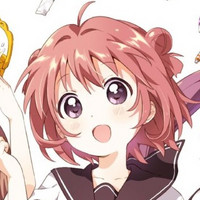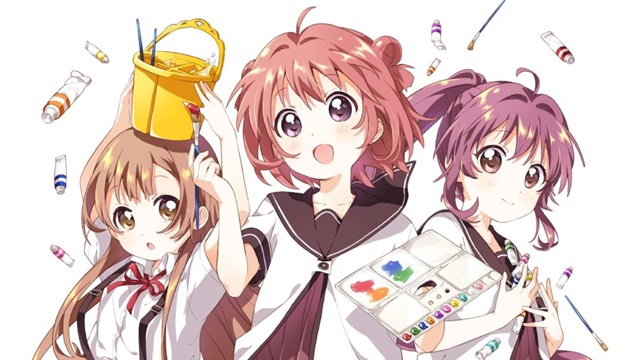 To commemorate the 15th anniversary of the YuruYuri manga author Namori's artist career, a special art exhibition is set to be held at 3331 Arts Chiyoda in Tokyo from June 5 to 27, 2021. The price of advance tickets available at Lawson Ticket is 1,200 yen (11 USD).
Namori made her manga artist debut in 2006, when she was 18, with Girochin no Rinri on the spring 2006 issue of MAG Garden's Comic Blade Masamune. Then, her yuri comedy series YuruYuri, which was serialized in Ichijinsha's Comic Yurihime S (later moved to Comic Yurihime), became a huge hit, and its anime adaptations were produced one after another.
The exhibition will display her original illustrations from YuruYuri and its spin-off series Ohmuroke. A limited number of newly drawn art graphs with her hand-written autograph will be sold, as well as campus art, triple charms, tote bags, and more items. In addition, there will be a message board at the venue, so visitors can leave a message for Namori.
The organizer is now looking for questions for Namori. The questions and the answers will be displayed at the Q&A section at the exhibition. You can send your question to the e-mail address - [email protected] - until May 23 at midnight.
Key visual: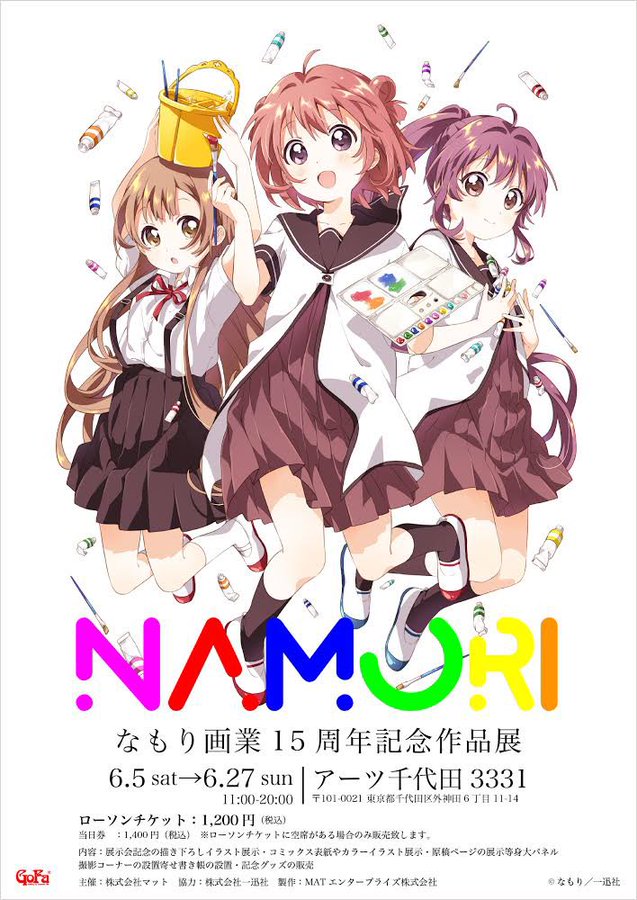 アーツ千代田3331にて『なもり画業15周年記念作品展』の開催が決定!
数量限定で描き下ろしの直筆サイン入りアートグラフあやアクリル3連チャーム、トートバックなど盛り沢山!また、本展では質問コーナーを設置いたしますので5月23日24時まで質問を募集いたします!詳細は→ https://t.co/8TYzOcNMDm pic.twitter.com/mY3ZL8kUKj

— GoFa (@gofa_official) May 17, 2021
---
Source: GoFa official website / Twitter