General sale of the tickets will begin on July 25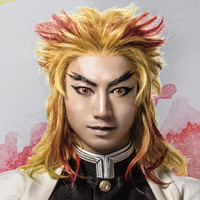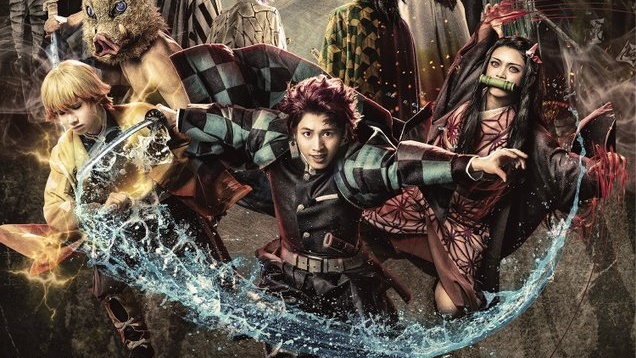 The official website and Twitter for "Butai Kimetsu no Yaiba Sono Ni Kizuna" (Stage Play Kimetsu no Yaiba Part 2: Bond), the forthcoming second show of the Demon Slayer: Kimetsu no Yaiba stage play, has released a main visual and solo cast visuals, introducing the nine members of Hashira and Rui, one of Twelve Demon Moons.
Following the successful first show in early 2020, the much-awaited second show is set to be performed at The Galaxy Theater in Tokyo from August 7 to 15, 2021, at Umeda Arts Theater's Main Hall in Osaka from August 20 to 22, then at TACHIKAWA STAGE GARDEN in Tokyo from August 27 to 31. Advance sales of the tickets for the subscribers of the Weekly Shonen Jump digital edition will be held from June 8 to June 17, then general sale of the tickets will begin on July 25.
Main visual:
【メインビジュアル解禁!】
舞台「鬼滅の刃」其ノ弐 絆
メインビジュアル解禁!

さらに、デジタル版「週刊少年ジャンプ」定期購読者限定のチケット最速先行(抽選)実施決定!
詳細は公式サイトをご確認ください。https://t.co/yzuLfruVDc#舞台鬼滅の刃 pic.twitter.com/Dwy7HY1xBw

— 舞台「鬼滅の刃」公式 (@kimetsu_stage) May 31, 2021
Tanjiro Kamado: Ryota Kobayashi / Nezuko Kamado: Akari Takaishi
【ソロビジュアル①】
舞台「鬼滅の刃」其ノ弐 絆
キャラクターソロビジュアル解禁!

竈門炭治郎 #小林亮太
竈門禰豆子 #髙石あかりhttps://t.co/X4gU1nVWvv#舞台鬼滅の刃 pic.twitter.com/o5mnSiuSgg

— 舞台「鬼滅の刃」公式 (@kimetsu_stage) May 31, 2021
Zenitsu Agatsuma: Keisuke Ueda / Inosuke Hashibira: Yugo Sato
【ソロビジュアル②】
舞台「鬼滅の刃」其ノ弐 絆

我妻善逸  #植田圭輔
嘴平伊之助 #佐藤祐吾https://t.co/X4gU1nVWvv#舞台鬼滅の刃 pic.twitter.com/wGYmDAKGpi

— 舞台「鬼滅の刃」公式 (@kimetsu_stage) May 31, 2021
Giyu Tomioka: Reo Honda / Kyojuro Rengoku: Hiroshi Yazaki
【ソロビジュアル③】
舞台「鬼滅の刃」其ノ弐 絆

冨岡義勇  #本田礼生
煉獄杏寿郎 #矢崎広https://t.co/X4gU1nVWvv#舞台鬼滅の刃 pic.twitter.com/I44uECYz7g

— 舞台「鬼滅の刃」公式 (@kimetsu_stage) May 31, 2021
Tengen Uzui: Shiro Tsujiryo / Muichiro Tokito: Yumeto Okuda
【ソロビジュアル④】
舞台「鬼滅の刃」其ノ弐 絆

宇髄天元  #辻凌志朗
時透無一郎 #奥田夢叶https://t.co/X4gU1nVWvv#舞台鬼滅の刃 pic.twitter.com/Jit0AJnCgv

— 舞台「鬼滅の刃」公式 (@kimetsu_stage) May 31, 2021
Shinobu Kocho: Yoko Kadoyama / Kanao Tsuyuri: Mirai Uchida
【ソロビジュアル⑤】
舞台「鬼滅の刃」其ノ弐 絆

胡蝶しのぶ  #門山葉子
栗花落カナヲ #内田未来https://t.co/X4gU1nVWvv#舞台鬼滅の刃 pic.twitter.com/SfALKesJhI

— 舞台「鬼滅の刃」公式 (@kimetsu_stage) May 31, 2021
Mitsuri Kanroji: Akari Kawasaki / Obanai Iguro: Kozuke Miyamoto
【ソロビジュアル⑥】
舞台「鬼滅の刃」其ノ弐 絆

甘露寺蜜璃 #川崎愛香里
伊黒小芭内 #宮本弘佑https://t.co/X4gU1nVWvv#舞台鬼滅の刃 pic.twitter.com/BDVvqlQLuk

— 舞台「鬼滅の刃」公式 (@kimetsu_stage) May 31, 2021
Sanemi Shinazugawa: Ryotrao Maeda / Gyomei Himejima: Changhae
【ソロビジュアル⑦】
舞台「鬼滅の刃」其ノ弐 絆

不死川実弥 #前田隆太朗
悲鳴嶼行冥 #チャンヘ https://t.co/X4gU1nVWvv#舞台鬼滅の刃 pic.twitter.com/7GUfQdVyGj

— 舞台「鬼滅の刃」公式 (@kimetsu_stage) May 31, 2021
Rui: Nichika Akutsu / Muzan Kibutsuji: Yoshihide Sasaki
【ソロビジュアル⑧】
舞台「鬼滅の刃」其ノ弐 絆

累     #阿久津仁愛
鬼舞辻無惨 #佐々木喜英https://t.co/X4gU1nVWvv#舞台鬼滅の刃 pic.twitter.com/kVaYjG0Oiu

— 舞台「鬼滅の刃」公式 (@kimetsu_stage) May 31, 2021
Kagaya Ubuyashiki: Tomoki Hirose
【ソロビジュアル⑨】
舞台「鬼滅の刃」其ノ弐 絆

産屋敷耀哉 #廣瀬智紀https://t.co/X4gU1nVWvv#舞台鬼滅の刃 pic.twitter.com/ZP44ZhLtsl

— 舞台「鬼滅の刃」公式 (@kimetsu_stage) May 31, 2021
---
Source: "Kimetsu no Yaiba" stage play official website / Twitter
©Koyoharu Gotoge/SHUEISHA
©Stage Play "Demon Slayer: Kimetsu no Yaiba" Production Committee 2021