Hokuto Matsumura (SixTONES) joins as a new character Go Tabuchi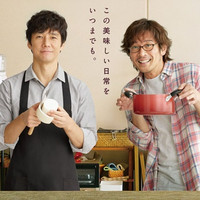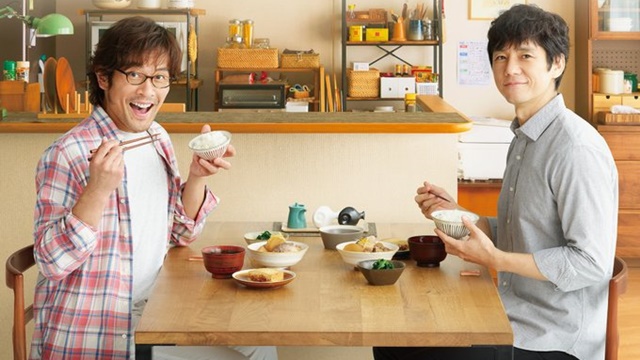 15 months after the initial announcement, the official website for the forthcoming live-action feature film adaptation of Fumi Yoshinaga (Antique Bakery, Ooku: The Inner Chambers)'s Kinou Nani Tabeta? / What Did You Eat Yesterday? manga finally posted a teaser trailer to announce its theatrical release date of November 3, 2021.
The cooking-themed manga featuring the daily life of a gay couple has been serialized in Kodansha's Morning weekly magazine once a month since 2007, and its live-action TV drama adaptation was aired for 12 episodes in Japan from April to June 2019. Thanks to the huge popularity of the TV drama, the production of the theatrical edition was announced in March 2020.
The TV drama's two leading cast members, Hidetoshi Nishijima (Ryota Akitsu in Aircraft Carrier Ibuki) and Seiyou Uchino (Jin Munakata in Aim for The Ace!) reprise their roles as Shiro Kakei and Kenji Yabuki. Also, Hokuto Matsumura, a 25-year-old member of Johnny & Associates' boy idol group SixTones, newly join as a new character Go Tabuchi. Tabuchi is a handsome hairdresser who works at the same salon as Kenji, and the one who shakes up the relationship between Shiro and Kenji.
30-second teaser trailer:
15-second spot:
;
Teaser visual - dining table edition:
Teaser visual - kitchen edition: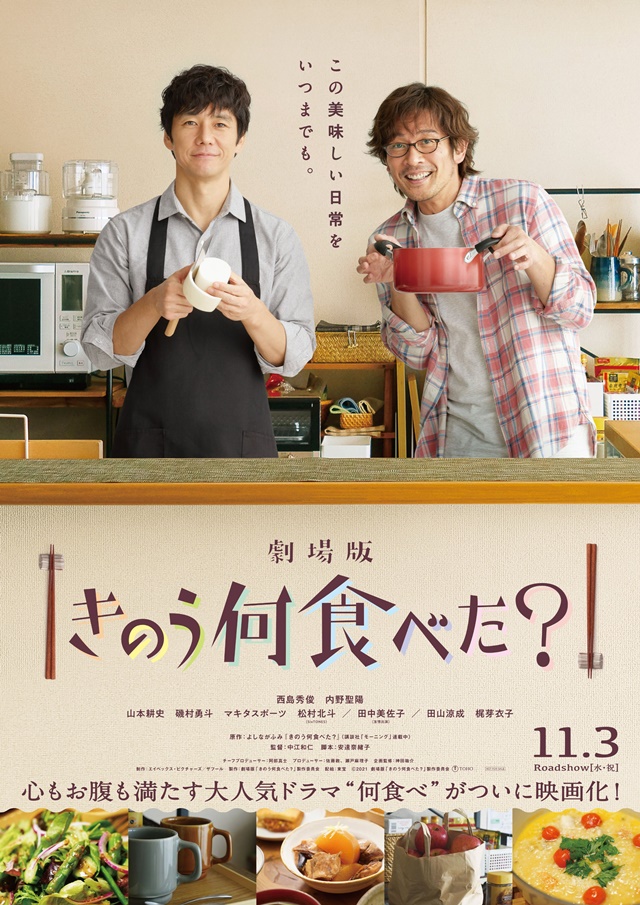 ⋱ 新キャスト解禁 ⋰
劇場版「#きのう何食べた?」

シロさん(#西島秀俊)とケンジ(#内野聖陽)の仲を揺るがすイケメン美容師・田渕剛役に、#SixTONES の #松村北斗 さんが決定✄

『#何食べ』ファミリーの
秘密兵器にご期待ください!

松村さんのコメントはこちら⇩https://t.co/vyCRRLxSJX pic.twitter.com/ugaQH00Fcd

— 劇場版『きのう何食べた?』 【11/3(水・祝)公開決定‼︎】 (@tx_nanitabe) June 8, 2021
---
Source: "What Did You Eat Yesterday?" film official website / Twitter
©"Kinou Nani Tabeta?" Production Committee
©Fumi Yoshinaga/Kodansha