Former Takarazuka top star Kaname Ouki will join as an original character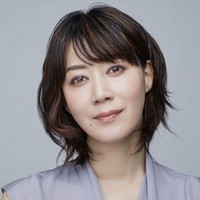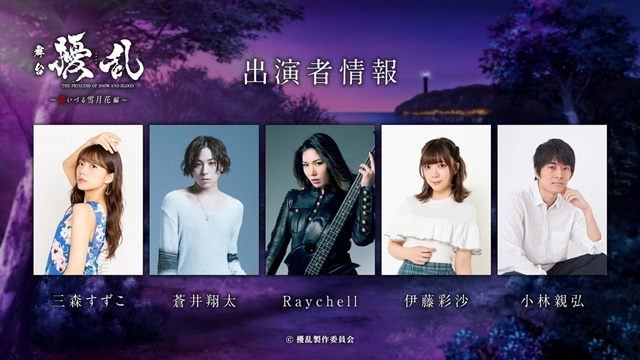 JORAN THE PRINCESS OF SNOW AND BLOOD ~Hi-izuru Setstugetsuka-hen (Snow, Moon, and Flowers in the Sun Rising Chapter), a stage play adaptation of the ongoing original TV anime JORAN THE PRINCESS OF SNOW AND BLOOD, is set to be performed at the Meijiza theater in Tokyo from October 28 to November 7, 2021.
The five main voice cast members of the anime - Suzuko Mimori as Sawa "Yuki" Yukimura, Shouta Aoi as Makoto Tsukishiro, Raychell as Elena Hanakaze, Ayasa Ito as Asahi Nakamura, and Chikahiro Kobayashi as Jin Kuzuhara - are confirmed to reprise their roles in the stage play as well. Also, Kaname Ouki, a former top star of the Takarazuka Revue's Cosmos troupe, and Maho Tomita, beat known as Maya Tendo in the Shoujo Kageki Revue Starlight stage play/anime, will join as the play's original cast.
An advance entry coupon for the play's ticket will be included in the first volume of the anime Blu-ray to be released on June 23, 2021.
Kaname Ouki: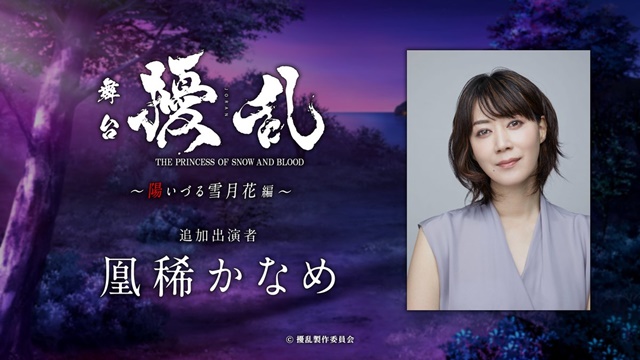 Maho Tomita: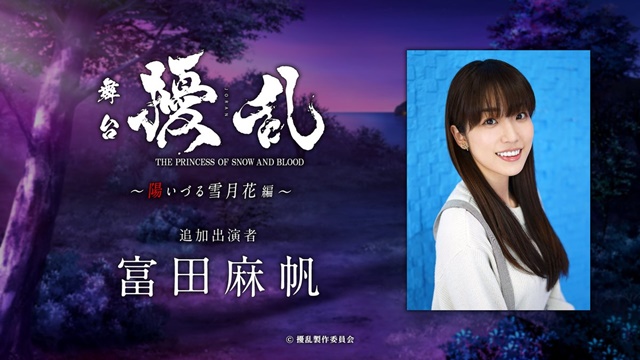 ????舞台「擾乱 THE PRINCESS OF SNOW AND BLOOD ~陽いづる雪月花編~」????

10月28日(木)~11月7日(日)
明治座で上演決定‼️

出演者:
三森すずこ
蒼井翔太
Raychell
伊藤彩沙
小林親弘
凰稀かなめ
富田麻帆

6月23日(水)発売のアニメBlu-rayに先行抽選申込券封入????️#擾乱最終章 #擾乱 #joran pic.twitter.com/3oNh5Sb11S

— 擾乱 THE PRINCESS OF SNOW AND BLOOD (@joran_official) June 15, 2021
---
The TV anime JORAN THE PRINCESS OF SNOW AND BLOOD premiered in Japan on April 7, 2021, and has also been simulcast on Crunchyroll to its members in North America, Central America, South America, Europe, Africa, Oceania, the Middle East, and CIS.
JORAN THE PRINCESS OF SNOW AND BLOOD - Episode 12 - Confidential File 707, The Land of Blessed Words just launched! https://t.co/H2cCpePRJD pic.twitter.com/6GqX4Ag5Dj

— Crunchyroll (@Crunchyroll) June 15, 2021
Synopsis:
The year is 1931. Prince Tokugawa Yoshinobu holds absolute control over Japan. Remnants of the Meiji era's culture can be seen around the city, but scientific technology and Japanese esoteric cosmology Onmyodo are also developing. Yet lurking behind the glitz is Kuchinawa, a dissident group planning the assassination of the prince. Tasked to extinguish these dissidents is Nue, the government's secret executioner group. Sawa Yukimura, who works for this organization, suffered at the hands of the Kuchinawa boss. Her entire family was murdered and she dedicated her life to avenging their death.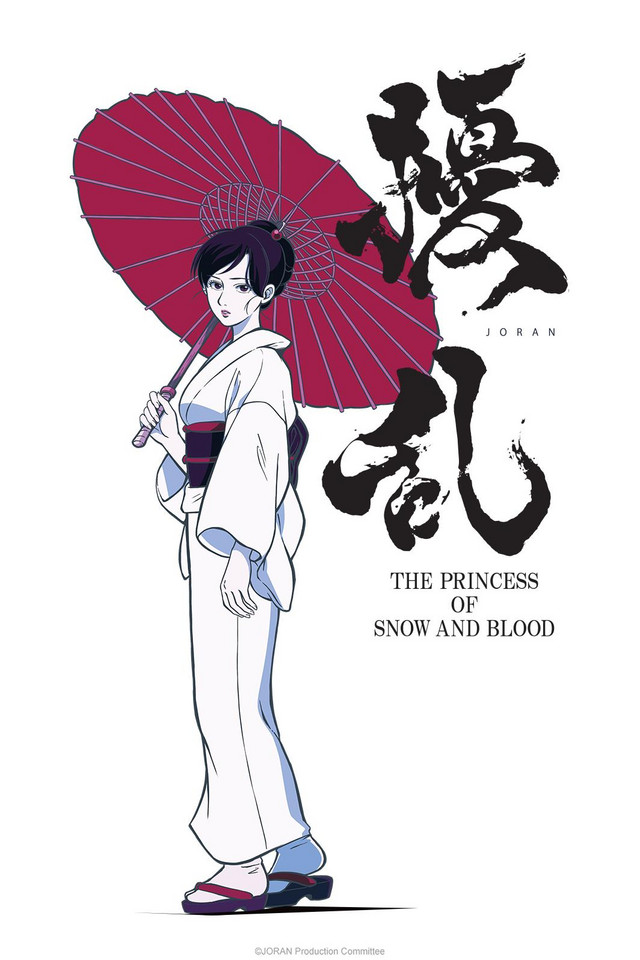 ---
Source: "JORAN THe PRINCESS OF SNOW AND BLOOD" official website / Twitter
©JORAN Production Committee