The latest 17th episode is now available to Crunchyroll Premium members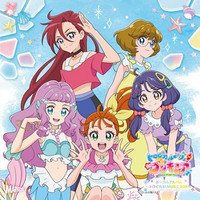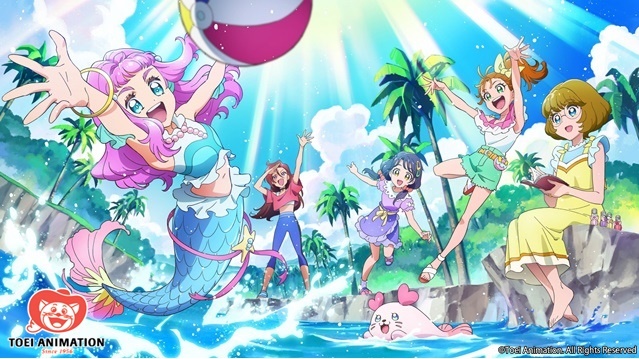 Marvelous' official YouTube channel has started steaming a six-minute preview to introduce all 11 songs from the ongoing 18th PreCure TV series Tropical-Rouge! Precure's upcoming first vocal album "~TropicaRu! MUSIC BOX~" to be released on July 21, 2021.
The album includes characters songs performed by each PreCure girl, as well as the TV anime's OP theme song "Viva! Spark! Tropical-Rouge! PreCure" newly recorded by the five main voice cast members. Instead, the OP theme's original singer Machico sings a new image song "CLAP! ~Yuuki wo Narase," and "Share-shite Precure!," an image song for the previous 17th series Healin' Good Pretty Cure originally performed by Mayumi Gojo. ​
Song list:
1. "Viva! Spark! Tropical-Rouge! PreCure" by Tropical Club
2. "OH! TEMPT SUMMER DAY" by Manatsu Natsumi (CV: Fairouz Ai)
3. "Charming*∞*Happiness" by Sango Suzumura (CV:Yumiri Hanamori)
4. "My Story" by Minori Ichinose (CV:Yui Ishikawa)
5. "BREAK POINT" by Asuka Takizawa (CV:Asami Seto)
6. "Aqua Prism" by Laula (CV:Rina Hidaka)
7. "Pretty Rouge Days!" by Natsumi Manatsu & Laura
8. "Brave Parade" by Chihaya Yoshitake with Rie Kitagawa & Machico on chorus
9. "CLAP! ~Yuuki wo Narase~" by Machico with Rie Kitagawa & Chihaya Yoshitake on chrus
10. "Share-shite! PreCure" by Machico
11. "Omoikiri Tropical!" by Cure Summer, Cure Coral, Cure Papaya, Cure Flamingo, Cure La Mer
Bonus track
"CLAP! ~Yuuki wo Narase~ Remix for Machico"
"CLAP! ~Yuuki wo Narase~ Remix for Chihaya"
"CLAP! ~Yuuki wo Narase~ Remix for Rie Kitagawa"
Preview:
CD jacket: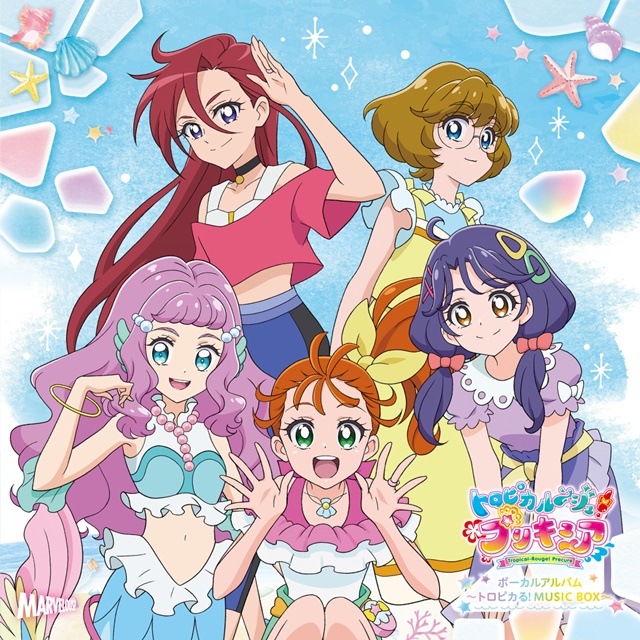 Newly-drawn character illustrations for the album: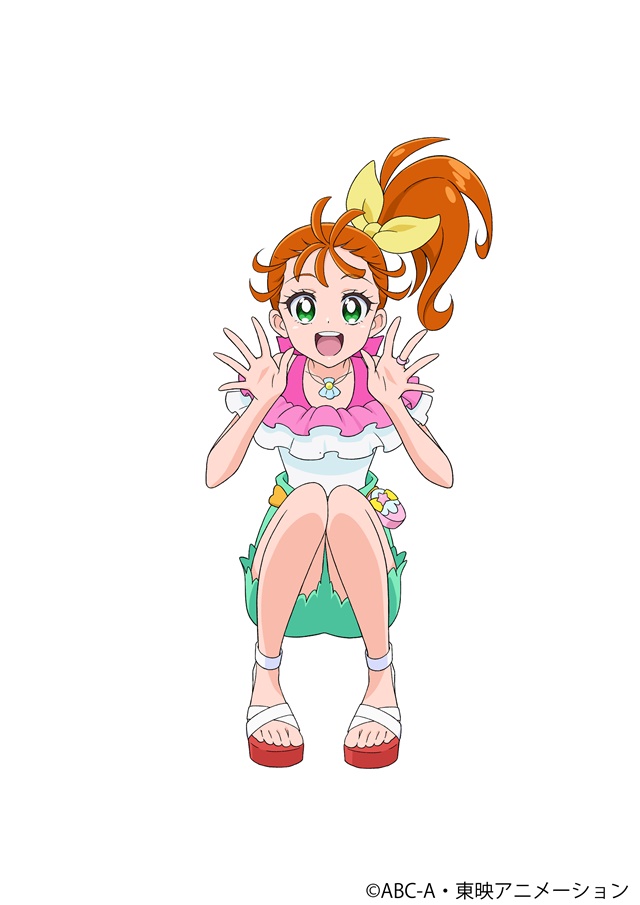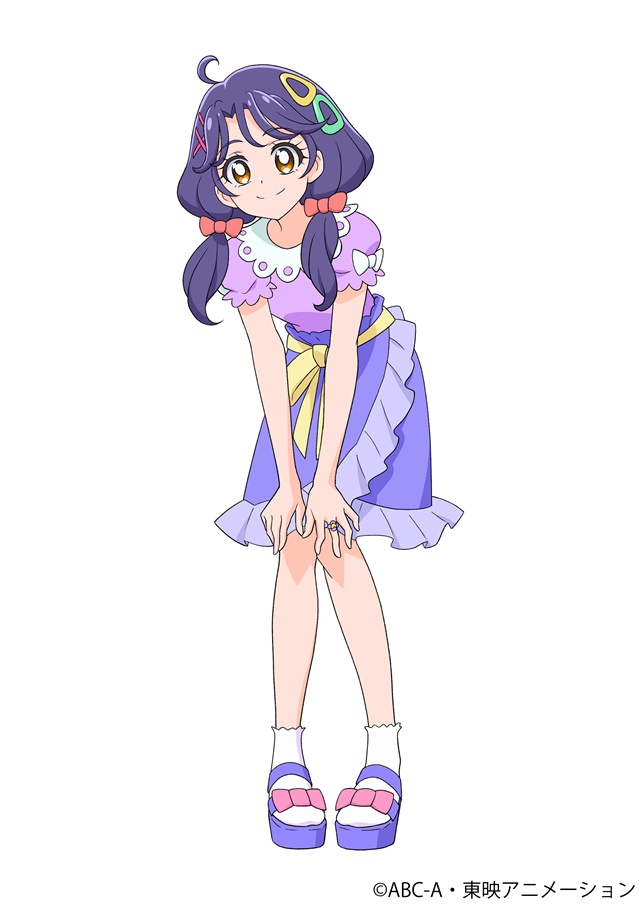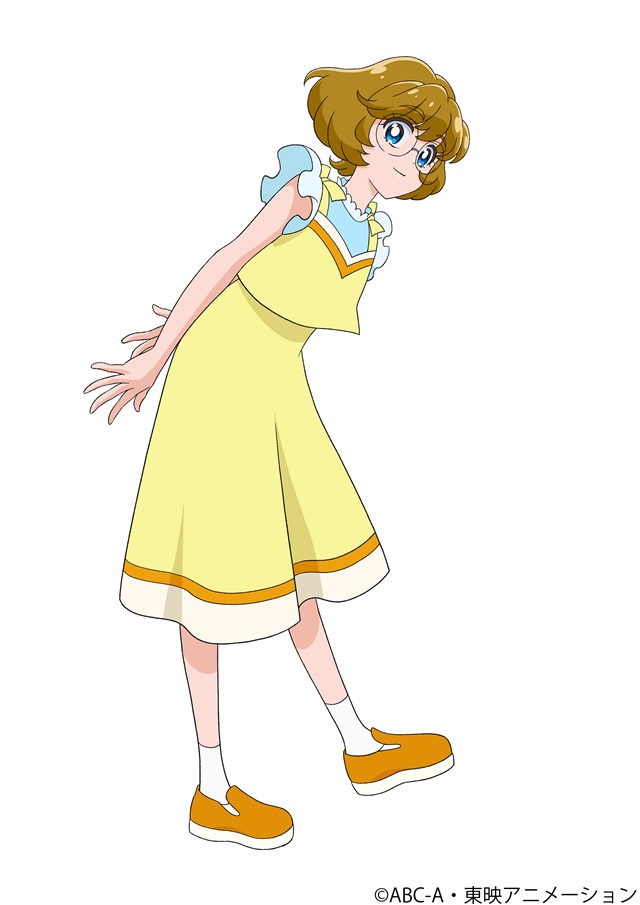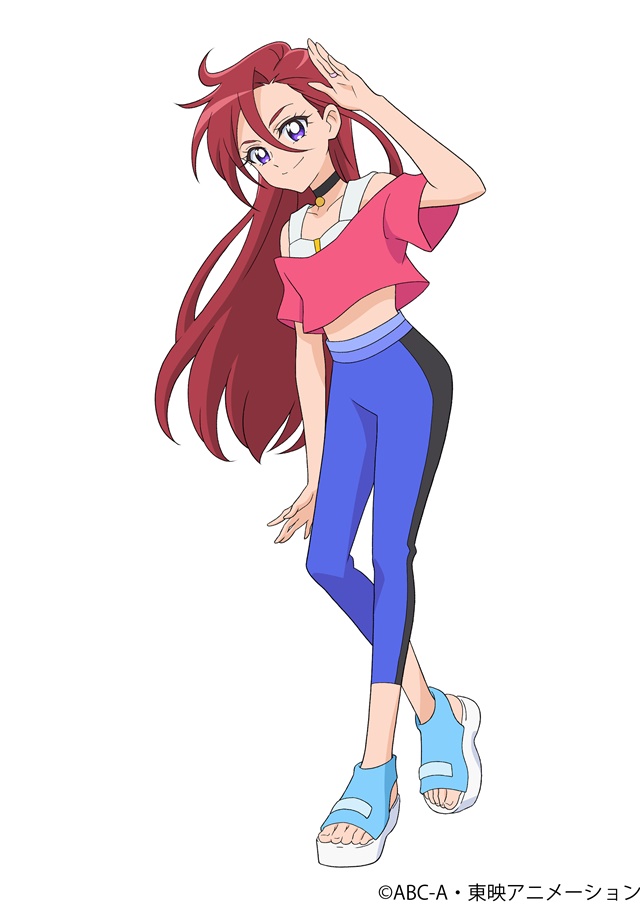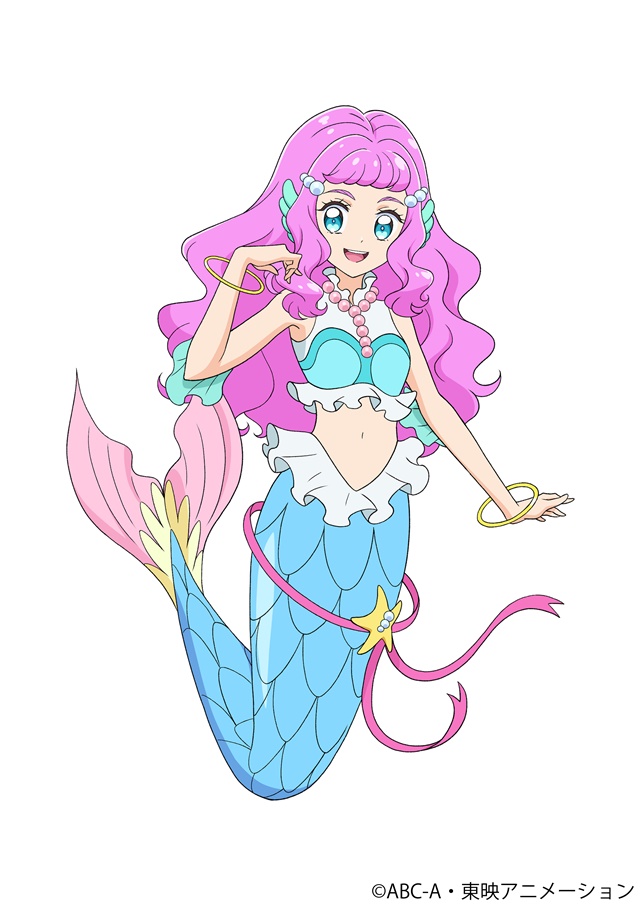 ---
Key visual for the upcoming live concert event "Tropical-Rouge! Precure LIVE2021 Viva! Tropica SUMMER!LIVE" to be held at Pacifico Yokohama National Convention Hall on September 25, 2021, is also released.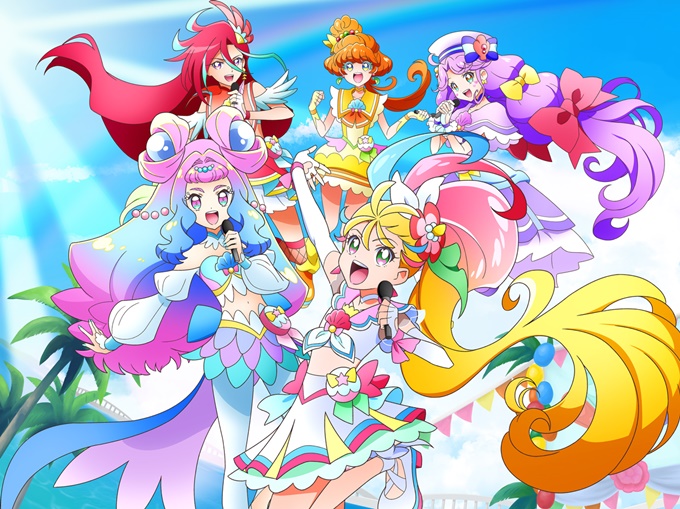 ---
Tropical-Rouge! Precure premiered in Japan on February 28, 2021, and has also been simulcast on Crunchyroll to its members in North America, Latin America including the Caribbean, South America, Australia, New Zealand, South Africa.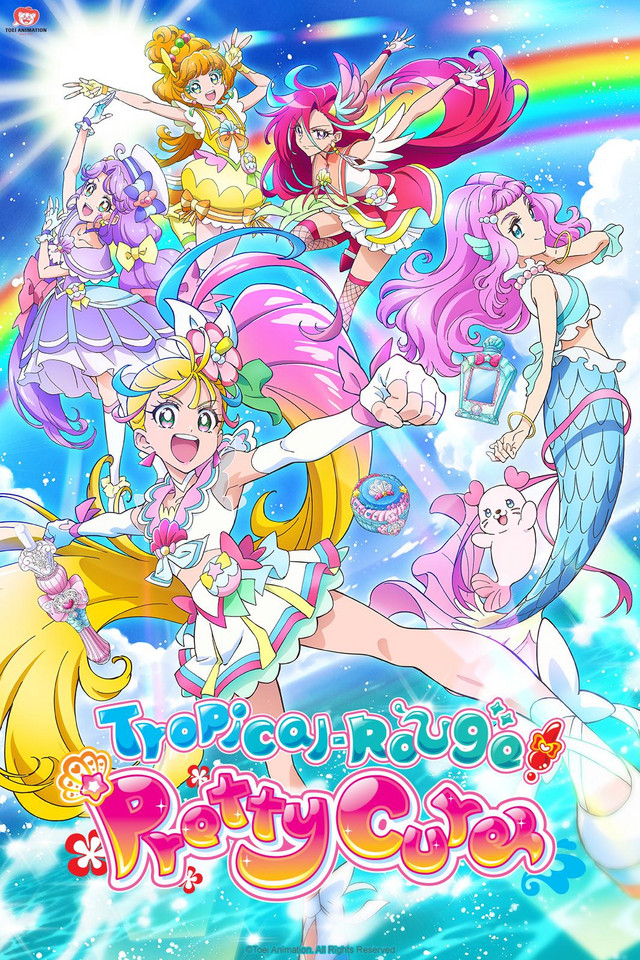 ---
Source: Marvelous press release
©ABC-A, Toei Animation