Celebrate the arrival of ver.1.22474487139... starting tomorrow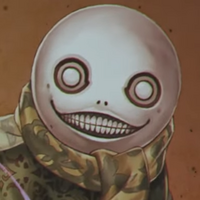 The stars of NieR Replicant are returning to the Library for another fight, and this time they're bringing new friends.
The upcoming NieR Replicant x SINoALICE Redux Collaboration Event will unite the two Yoko Taro works once again. This particular run commemorates the April release of NieR Replicant ver.1.22474487139..., and gives players the opportunity to add more characters and skills to their party.
Returning for your gacha approval are (from left to right): Boy Nier/Sorcerer, Devola and Popola/Cleric, Emil/Young Mage, Kainé/Breaker, and Young Nier/Paladin — the last of whom can be gained as a login bonus if you didn't acquire him in the previous event: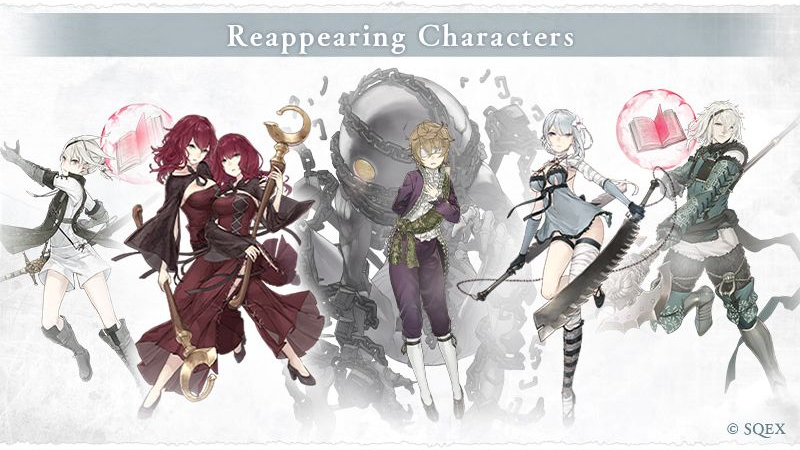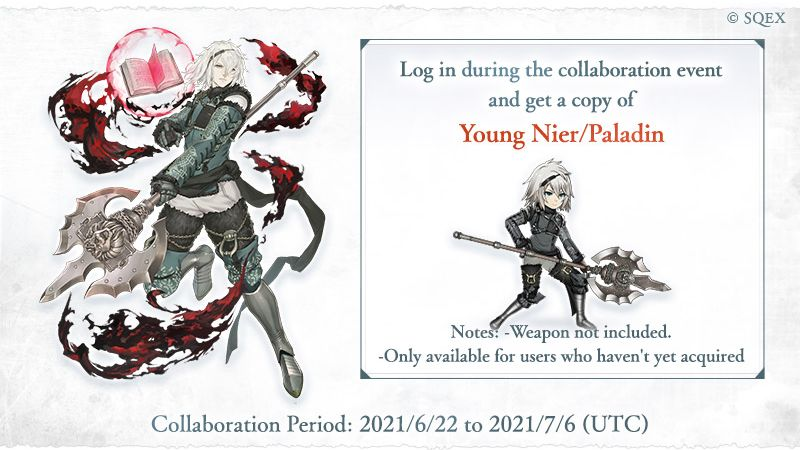 Joining the roster are Devola and Popola/Paladin, Yonah/Sorcerer, Kainé/Crusher, Emil & Grimoire Weiss/Sorcerer, King of Facade & Fyra/Paladin, and Strange Girl/Mage: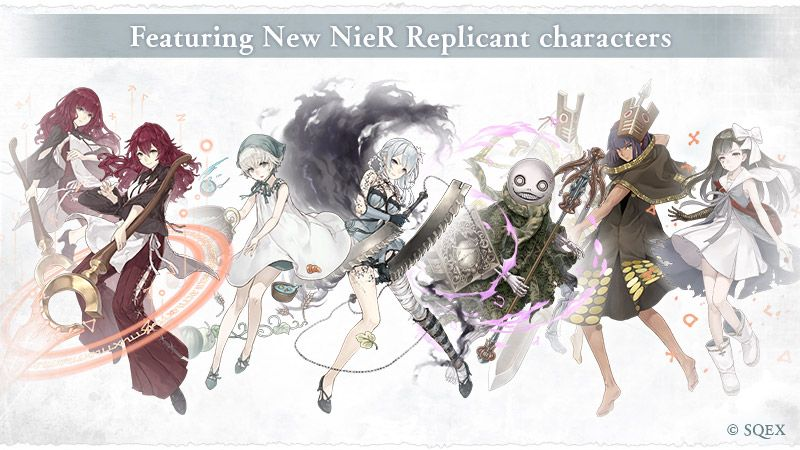 Plus, the Three Little Pigs get a NieR makeover with a new "Replicant" collaboration class: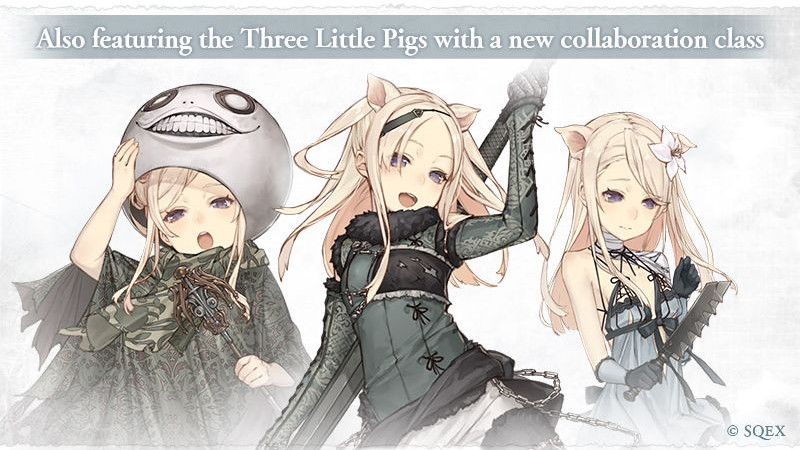 The event will include new original stories to play, a worldwide social media campaign for in-game and merch prizes, weapon sets and upgrades, and five-step Grimoires with guaranteed SR drops.
Check out the trailer for the event:
SINoALICE takes place in the Library, a world where fictional characters engage in a battle royale for the right to meet their creators — whether it be to kill them, make demands, or simply see them at all. The project is overseen by Yoko Taro, and has run collabotions both with Taro's other works and projects like Higurashi: When They Cry and Re:ZERO -Starting Life in Another World-. The game launched in Japan in 2017, and went global in July of last year.
The event kicks off in-game tomorrow, June 22.
Source: SiliconEra, SINoALICE Global Website