Satoshi Kuwabara (The Quintessential Quintuplets)-directed series will be simulcast on Crunchyroll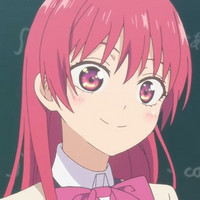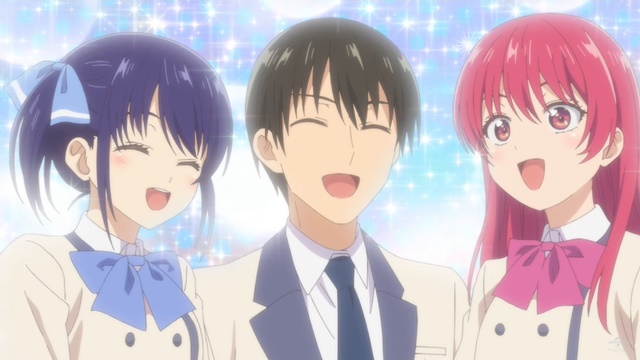 The official website for the forthcoming TV anime adaptation of Hiroyuki (Aho-Girl)'s romantic comedy manga Girlfriend, Girlfriend has started streaming a 100-second main PV introducing its OP theme song "Fuzaketenaize" (I'm not fooling around) performed by the five-member Japanese rock band Necry Talkie.
This is the band's second anime theme song work following the OP theme for the TV anime Eagle Talon: Golden Spell in 2020. The band's guitarist Asahi says, "In Aho-Girl, the protagonist was aho (an idiot), but this time, everyone is aho, so it's very fun. We tried our best to make this comedy as hilarious as possible."
Main PV:
Necry Talkie: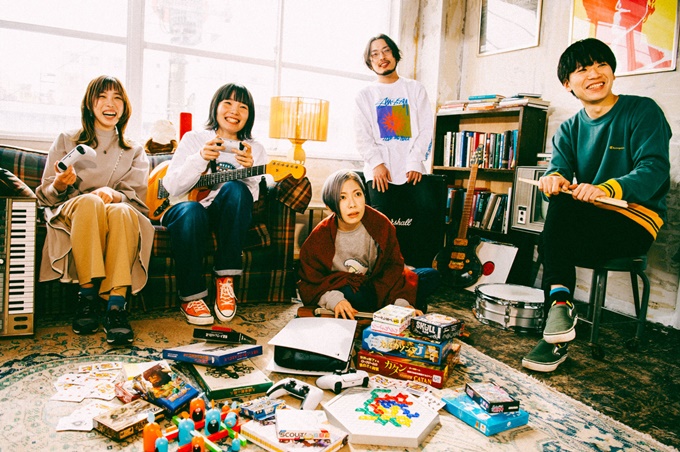 \\ 本PV解禁???? //

「二股してもいいか?」

正直すぎる主人公・直也の一言から
まさかまさかの展開に発展!?

7月2日よりMBS、TBS、BS-TBS
「アニメイズム」枠にて放送開始!#カノジョも彼女 #kanokano#榎木淳弥 #佐倉綾音 #和氣あず未 #竹達彩奈 #高橋李依https://t.co/avc9D0aEoG pic.twitter.com/CzsVETwtKf

— TVアニメ「カノジョも彼女」 (@kanokano_anime) June 23, 2021
---
The TV anime Girlfriend, Girlfriend, directed by Satoshi Kuwabara (The Quintessential Quintuplets) at Tezuka Production, is set to premiere on TBS, MBS, and BS-TBS in Japan on July 2, 2021, and will also be simulcast on Crunchyroll to its members in North America, Central America, South America, Europe, Africa, Oceania, the Middle East, and CIS.
Synopsis:
The protagonist, Naoya, is a first-year in high school. He asks out Saki, a girl he has been in love with, and she agrees to be his girlfriend. He's currently on cloud nine. But then, a beautiful girl named Nagisa comes up to Naoya one day and tells him that she wants to go out with him. Naoya feels himself wavering because Nagisa is such a good girl, and he comes to a decision! A new kind of romcom from a rather unexpected decision is about to begin!
Teaser PV with English subtitles:
Key visual: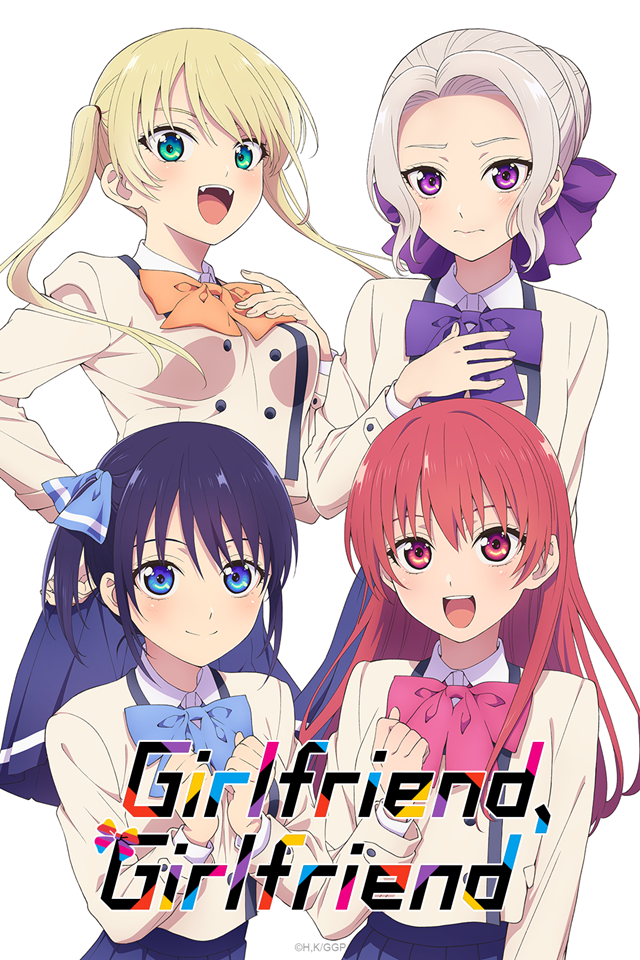 ---
Source: TV anime "Girlfriend, Girlfriend" official website, Sony Music Labels press release
© H,K/GGP