Listen to a sample of the show's theme by MARY and jon-YAKITORY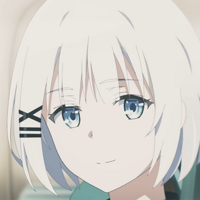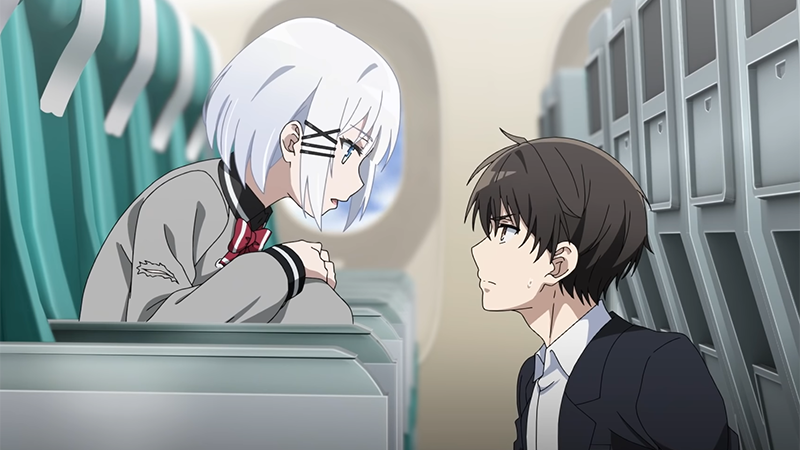 The Detective Is Already Dead comes out next week, bringing Nigojū and Umibōzu's fantasy light novel series to the screen. A new PV released today shows us more of the action to come, as well as a sample of the upcoming series's beautiful opening theme.
Check out video here, including a cut of OP "Koko de ikiteru" by MARY x jon-YAKITORY:
The show's official Twitter account also shared two new character designs. The previously-announced Bat (Kōmori), played by Yoshitsugu Matsuoka:
And newly-announced character Fūbi Kase, a police office of protagonist Kimihiko Kimizuka's acquaintance. She will be played by Mai Fuchigami, who has also appeared as Sadayo Kawakami in the Persona 5 games and anime: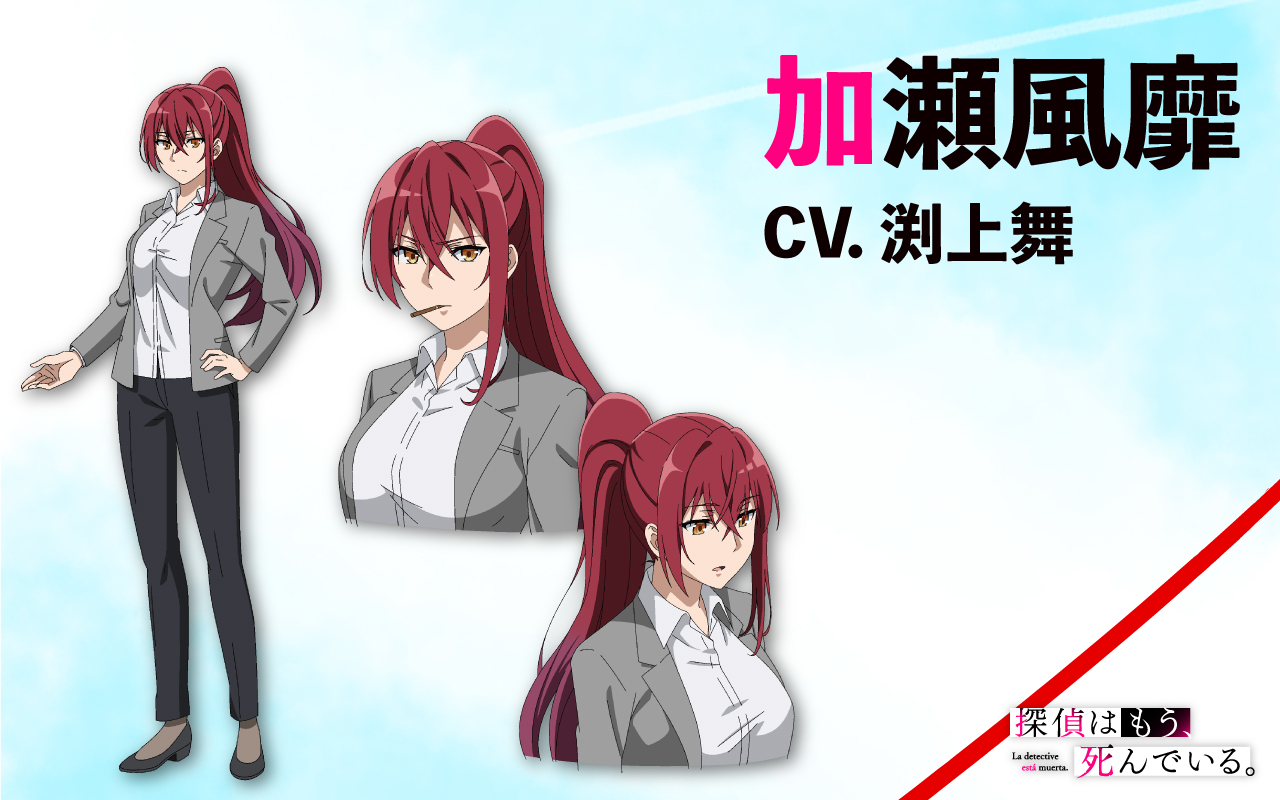 Last but not least, it was announced that there will be a web radio show for the series on Internet radio site Otoizumi. Tanmoshi Radio will start July 10, and feature Siesta (CV Saki Miyashita) and Kimizuka (CV Shin Nagai) solving cases for their clients every other Saturday.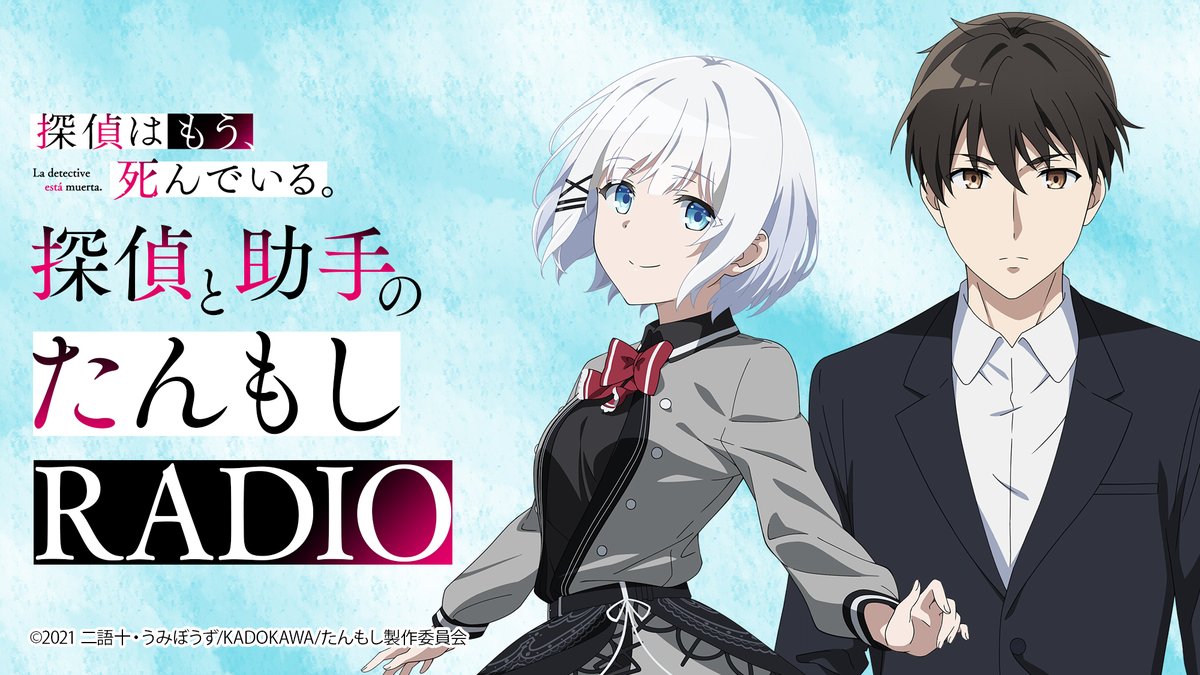 The original The Detective Is Already Dead light novels are currently being released in English by Yen Press, who summarize the story:
"You will be my assistant."
During a plane hijacking four years ago, Kimitsuka Kimihiko wound up becoming the assistant to a beautiful detective named Siesta. The pair traveled the world, solving crimes and battling criminal organizations. Until Siesta died, anyway. Kimitsuka thought that would spell the end of his adventures and a return to ordinary life, but an encounter with a girl who bears an uncanny resemblance to Siesta suggests that fate has other plans.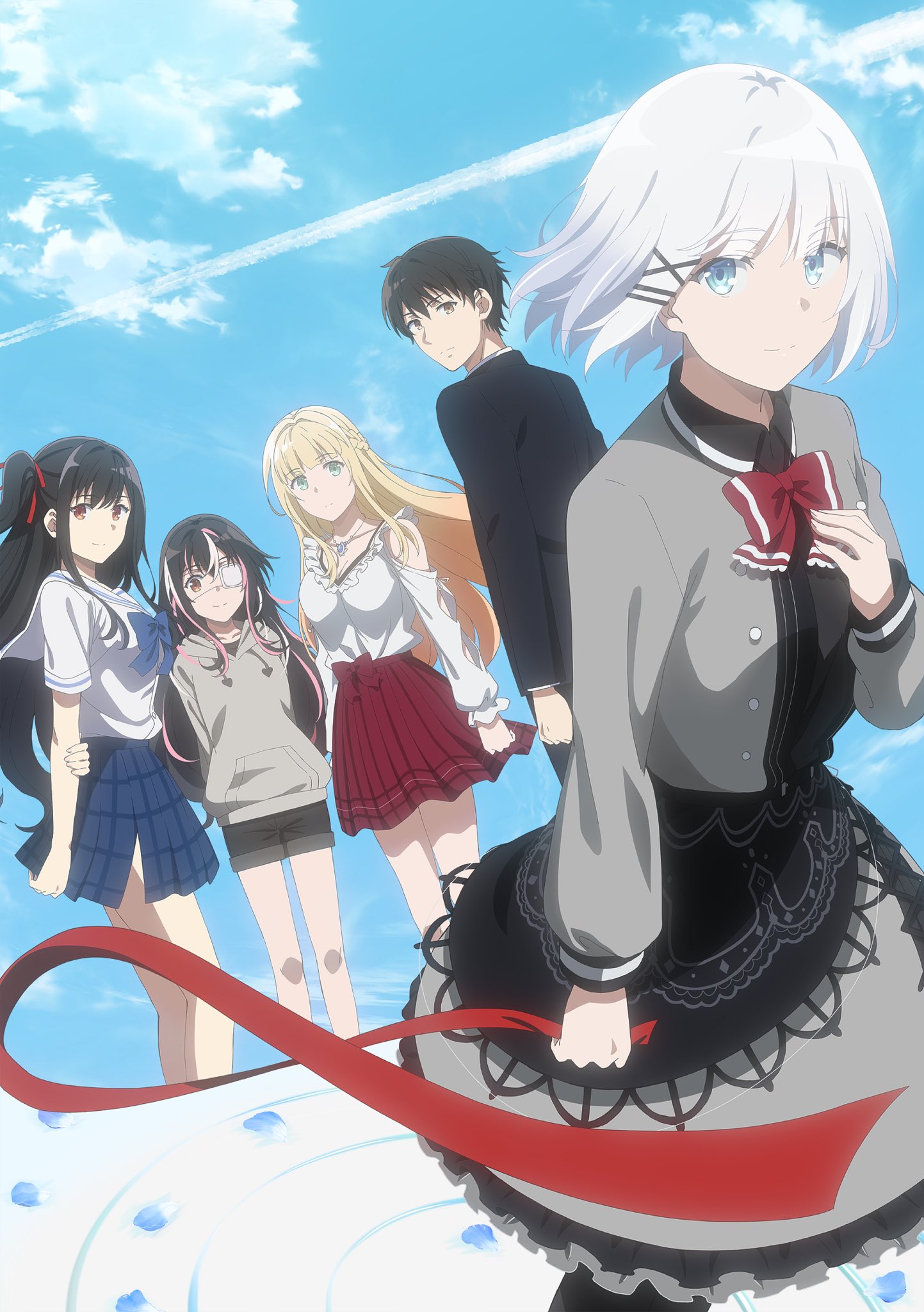 The Detective Is Already Dead premieres July 4.
Source: @tanteiwamou_ on Twitter