La caratula será la ilustración especial de Masayoshi Tanaka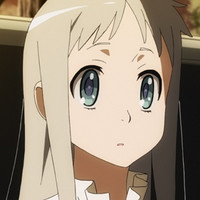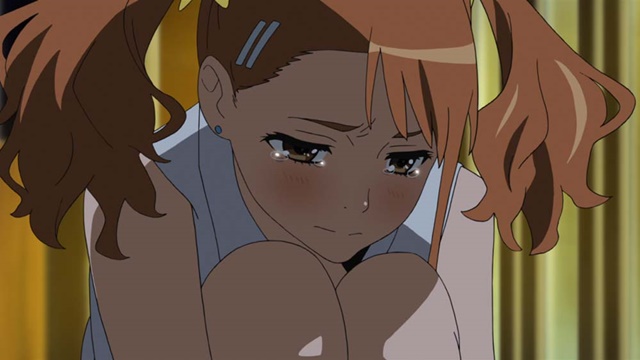 Además de la proyección que se llevó a cabo el pasado 23 de Junio, la franquicia Anohana: The Flower We Saw That Day, tendrá una edición especial a la que han llamado "10years after BOX", para conmemorar su 10º Aniversario. De acuerdo al comunicado de prensa, será la primera y última colección en Blu-ray e incluirá tanto la serie de 11 episodios de 2011, como la película de 2013.
La caja incluye tres discos Blu-ray con toda la serie y la película, además de un CD bono que contiene una nueva versión del ending de la serie, "Secret Base ~Kimi ga Kureta Mono~", grabada especialmente para la ocasión. También contará con un libreto de 100 páginas y la camiseta que lleva Jintan en la ilustración especial para celebrar el aniversario del anime. La ilustración fue creada por el diseñador de personajes de la serie, Masayoshi Tanaka.
Esta nueva colección de Anohana tendrá un costo de 23.000 yenes sin impuestos (unos 208 dólares) y saldrá a la venta en Japón el 29 de Diciembre de 2021.
「あの日見た花の名前を僕達はまだ知らない。」10years after BOX 12/29㈬発売決定!#田中将賀 描き下ろしジャケット、「secret base ~君がくれたもの~」10th Anniversary ver.等、豪華特典を封入!

9/5㈰までのご予約をお勧めします!

▼28日0時から予約開始!https://t.co/5Mw9LMsbaU#あの花 pic.twitter.com/kdOgrSOkJu

— あの日見た花の名前を僕達はまだ知らない。 (@anohana_project) June 27, 2021
Cartel del 10º Aniversario de Anohana: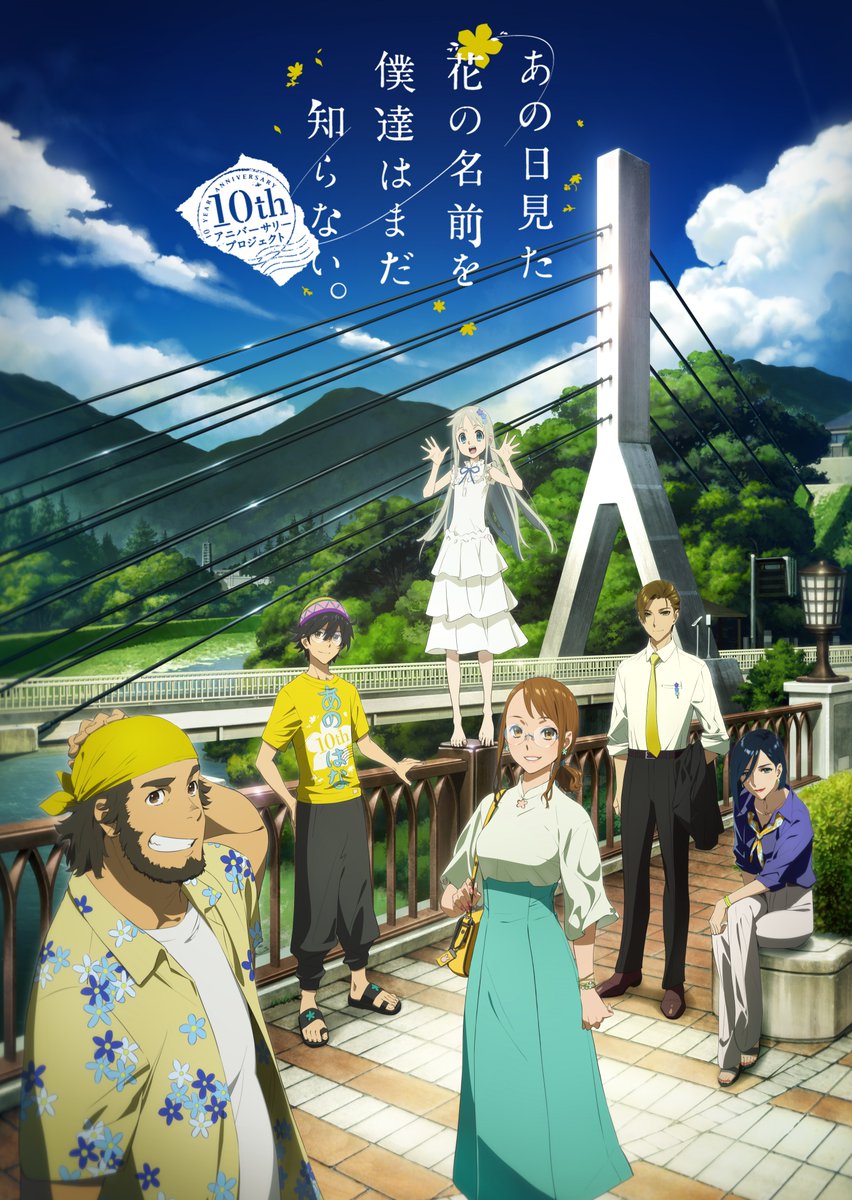 Fuente: Nota de Prensa de Aniplex
© ANOHANA PROJECT
---