EMT Squared-animated new isekai fantasy will be simulcast on Crunchyroll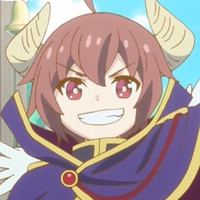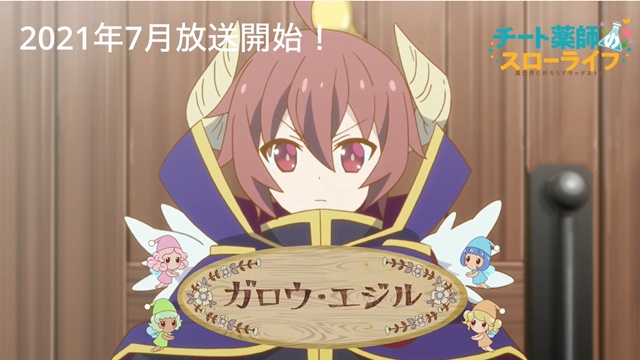 Following the main PV posted last week, the latest character PV for the forthcoming TV anime adaptation of Kennoji's fantasy light novel series Cheat Kusushi no Slow Life - Isekai ni Tsukuro Drugstore / Drugstore in Another World: The Slow Life of a Cheat Pharmacist introduces Garou Ejiru, who is voiced by Fumiko Uchimura (Horn in How Not to Summon a Demon Lord).
According to the video and the official site's description, Ejiru is the king of the demon world and the one who reaches the top of the demons. Although he is usually a very arrogant character and has an overbearing side as a commander, he has fallen in love with Noella, the main heroine. As the previous vidoes, this clip features the anime's ED theme song "Mainichi Kashimashi Pharmacy" to be released on July 28, 2021.
\毎週水曜日にキャラクターPV公開です/
7月7日より #TOKYOMX #BS11 で放送スタートの #チート薬師のスローライフ⛲

キャラクターPVエジルの公開ですエジルを演じるのは #内村史子 さん❗

BGMは 7月28日発売のED主題歌????
「マイニチカシマシファーマシー」???????????? pic.twitter.com/Z3152NgDgn

— 【7月7日より放送開始】TVアニメ「チート薬師のスローライフ」公式 (@cheat_kusushi) June 30, 2021
Main PV:
---
The EMT Squared-produced anime is set to premiere in Japan on July 7, 2021, and will also be simulcast on Crunchyroll to its members in North America, Central America, South America, Europe, Africa, Oceania, the Middle East, and CIS.
Teaser PV with English subtitles:
Key visual: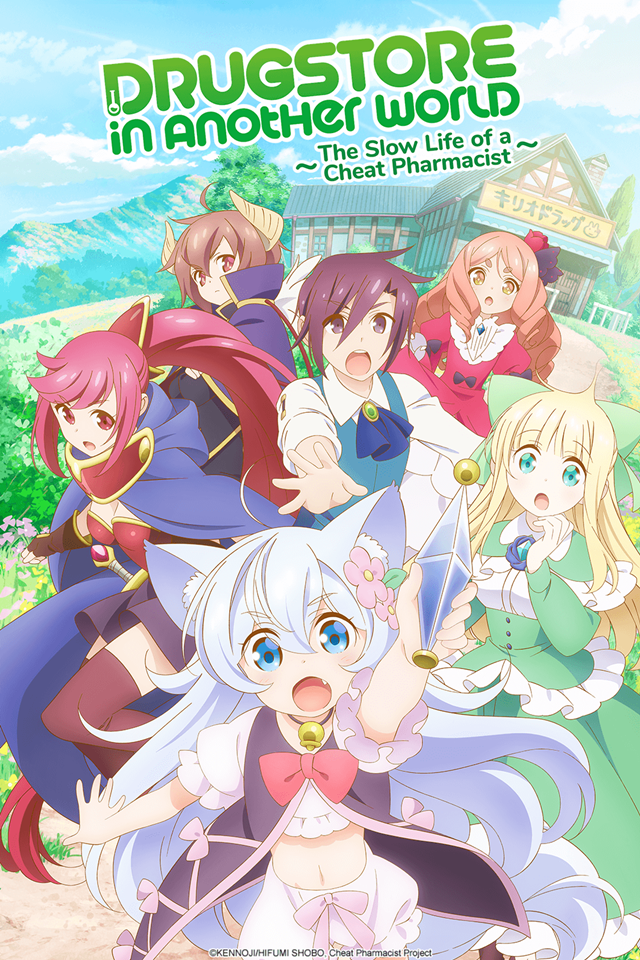 Main voice cast:
Main staff:
---
Source: TV anime "Drugstore in Another World: The Slow Life of a Cheat Pharmacist" official website / Twitter
(C) KENNOJI/FUJIMI SHOBO, Cheat Pharmacist Project